A Peek Into Etiquette Immersion Training with Manners To Go
I Created This With You In Mind
This training experience was memorable and as I am writing about it this morning, I  am missing my time with Tonia and the inn.  Our two days together were non-stop but also stimulating…both visually and intellectually.
We stayed at a beautiful Bed and Breakfast Inn.  The location was stunning and in the middle of a vibrant city.  The home was built in the 1800's.  The renovations took two years. The home is owned by an interior designer and it shows.  
The innkeepers were lovely and meticulous.  Their careers have taken them all over the world and they have worked with hotels such as The Ritz Carlton and The Peninsula in Bangkok and Shanghai.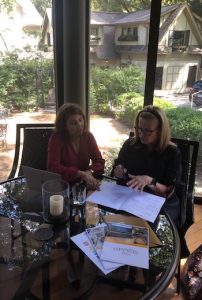 Grace, the innkeeper, served a three course breakfast every morning.  It was most enjoyable and enlightening to speak with and hear about the adventures of the other guests in the inn.
Another Immersion Training in New York was equally as special.  New York offers many elevated experiences for exceptional experiences.  
Recently, a new licensee chose New York for her training.  She decided to take on a location that was not the "familiar" and boarded a flight for her adventure.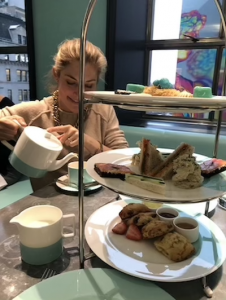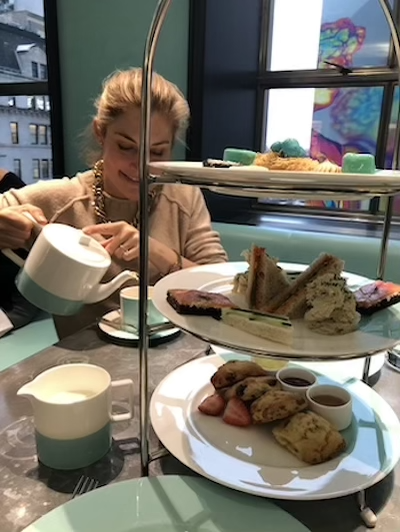 Our first breakfast together included a latte with coconut milk and "dosas".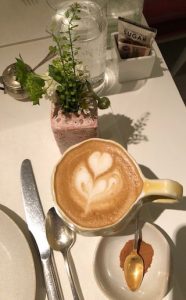 Similar to a crepe, a Dosa, originating from India, is made with rice batter and served with a filling. We experienced this beautifully presented meal at ABC V in New York.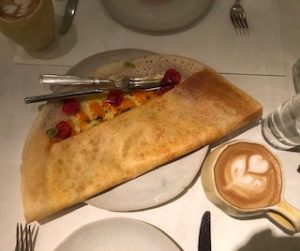 The two of us braved a Polar Vortex and found ourselves in a very special Charter School in The Bronx.  You know when you walk into a building and find your self in a special place.  This was our experience with this school.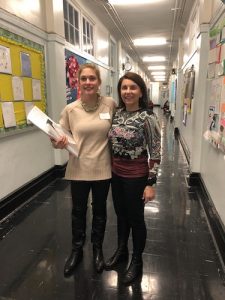 You can tell from the photos the school took special care of their students. Artwork and music filled the halls.
The teachers and students prepared and cooked our lunch that day for the table manners instruction.
Down south on an Immersion session we had a dining instruction not only on American and European style but used chopsticks.  The restaurant has received accolades as one of the top 50 restaurants by Forbes.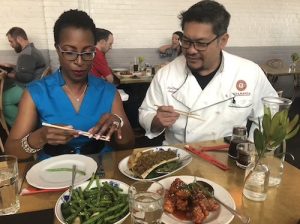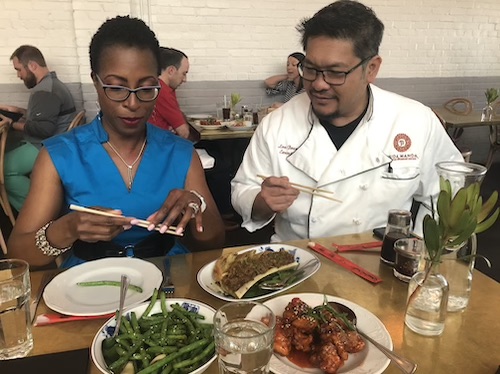 We were honored to be instructed on how to use chopsticks by the executive chef.  The two of us decided to experience dim sum with the best.
Our training included a visit to the Boys and Girls Club where we worked with Elementary and Middle School students in an after school program.
You choose the dates.  You choose the location. We plan every detail.
Come away with us.  Book now and transform your life.  Today's youth need exactly what you have to offer.
What Are You Waiting For?

Most likely, you will want to get to know us.  Feel free to call or email us.  Click on the links below.  We are happy to discuss the details with you.
Decide what is the best training option for you.
We offer two trainings for to become certified to teach manners to children:
Option #1:  "Live" Video Training:  If you are looking to start immediately and save money on travel and time, then this is your best option.  You choose the dates of our trainings. Most choose to have their sessions once a week, others twice.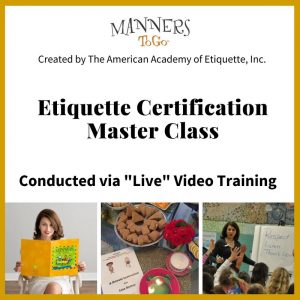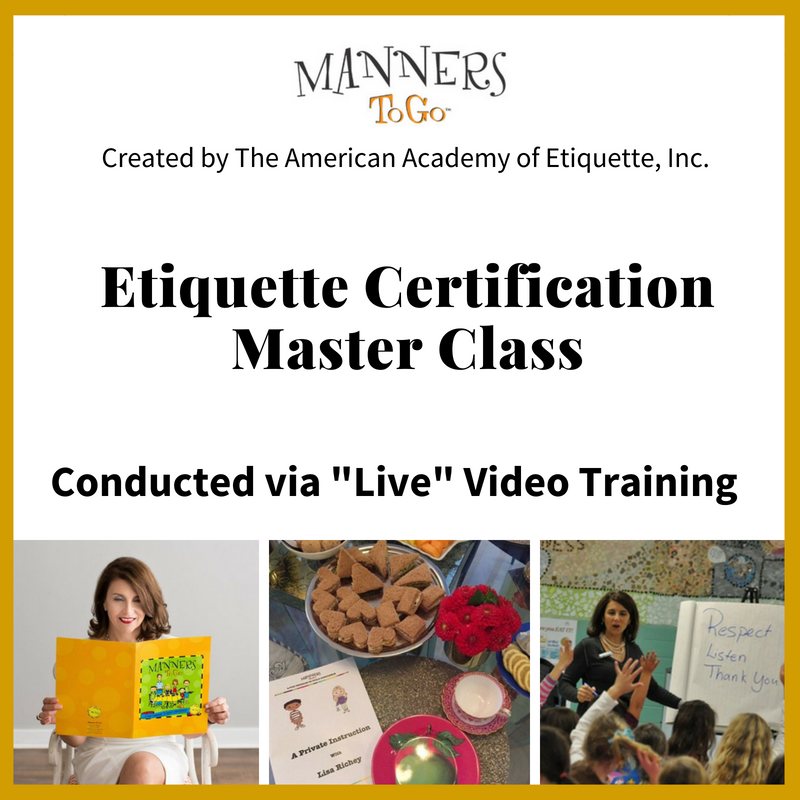 Option #2:  2-Day In-Person PRIVATE Training.  That's right, we meet in person, the two of us and our focus is completely on your business.  You also have to opportunity to observe me teaching a class.  Head over to our website or click the image below to learn more and to see a list of cities available for your training.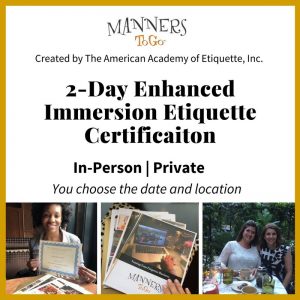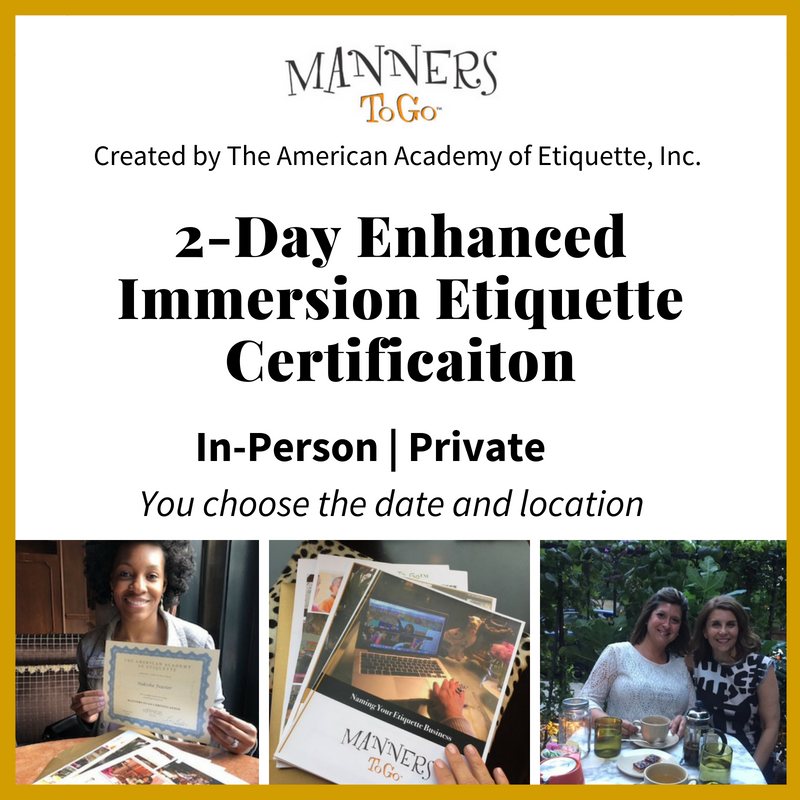 Receive the curriculum and book your training dates. Upon payment, you receive the curriculum. Next, we will send an email asking you to schedule your first training date. 
We are here to help you achieve big results so that you can make a difference with youth AND build a business that you absolutely love.
I created this guide with in my mind.  It is a checklist of ways to help you get a FAST START.  Like I said earlier, I procrastinated.  I do not want you to do the same.
Here is a FREE guide to help you get started. It is a guide on "Six Things I Wish I Had Known Before Starting My Etiquette Business".  
I trust you will find this guide very helpful as you begin down the path to becoming an etiquette expert.