A New Manners To Go Licensee Becomes Trained and Certified to Teach Children
We are so happy to have Tonia Kassinger join the manners movement to teach social skills to children.
Our immersion trainings are intense but fun.  We do our best to choose beautiful locations to meet and to entertain.  This one was no exception.
Back to Tonia and more on the location later.  Tonia has a background in asset management, a mother and of course, enjoys traveling and fashion.  We have so much in common!
Don't forget to watch the video to get to know Tonia.  She shares why she wants to teach manners to children, her favorite book to read to her daughter when she was younger and who would be on her list for afternoon tea.
Stay tuned…..next week we are showing behind the scenes photos of an immersion training.
A Manners Class for Girls Inc.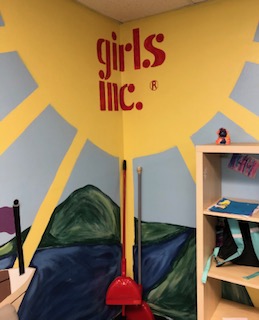 During her Immersion Training, Tonia had the opportunity to observe a class in action.  We taught over 40 girls table manners while we were there.  They were lively, engaged and eager to learn. You will see a few photos of their facility.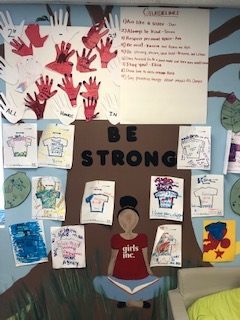 Tonia and I were offered a tour of their facility.  Upon entering the location, we immediately were swept away with the color and artwork of the space.  
I followed my dream and started a successful business. I have learned a thing or two over the years.  Now, I am here to guide and teach others to start an etiquette business.
I am happy to share all that I know about teaching manners to children.
Start with the best.  Check out our website and see how other licensees have gotten a fast start using our system.  We have videos of other licensee's being interviewed about their new etiquette business.  At the end of this article, you will find the videos in the Links and Resources section.
No other certification training even comes close.
We are here to help you achieve big results so that you can make a difference with youth AND build a business that you absolutely love.

Most likely, you will want to get to know us.  Feel free to call or email us.  Click on the links below.  We are happy to discuss the details with you.



Decide what is the best training option for you. We offer two trainings for to become certified to teach manners to children:
Option #1:  "Live" Video Training:  If you are looking to start immediately and save money on travel and time, then this is your best option.  You choose the dates of our trainings. Most choose to have their sessions once a week, others twice.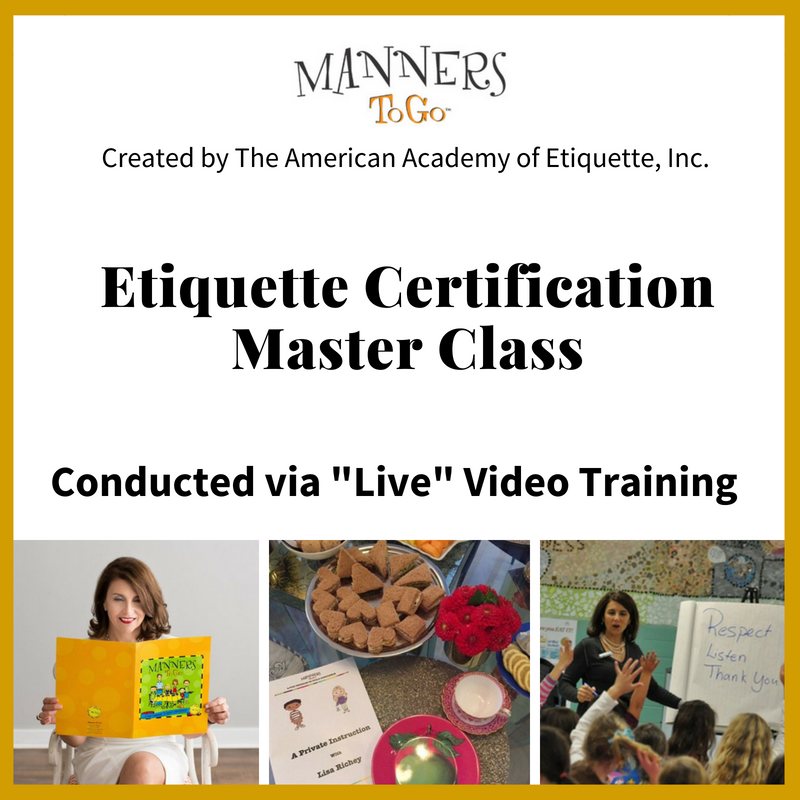 Option #2:  2-Day In-Person PRIVATE Training.  That's right, we meet in person, the two of us and our focus is completely on your business.  You also have to opportunity to observe me teaching a class.  Head over to our website or click the image below to learn more and to see a list of cities available for your training.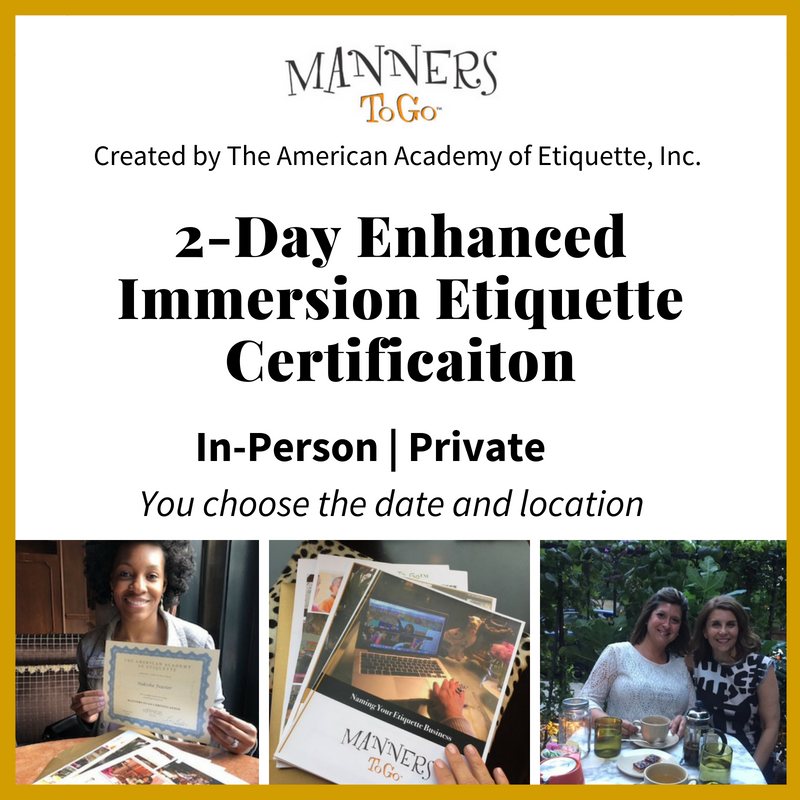 Receive the curriculum and book your training dates. Upon payment, you receive the curriculum. Next, we will send an email asking you to schedule your first training date. 
Would you like a FREE Guide so that you can learn more about what it is like to own a business teaching manners to children?
Click here or the image below: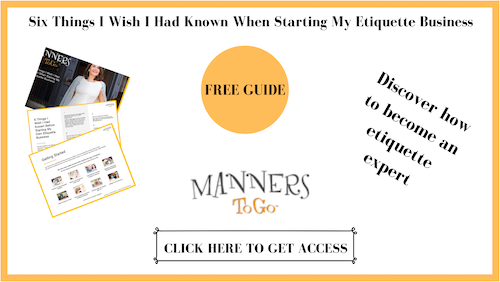 Manners To Go Links and Resources