Etiquette Certification: A New Licensee Joins Manners To Go
Natasha Jones has joined our team!  We literally spent two days together, shoulder to shoulder, face to face and got a tremendous amount accomplished on her new business.
You will love watching this video as I interview Natasha who comes to us with a varied background.  She was an industrial engineer and has a corporate background. Listen to her speak about how starting a business teaching etiquette will transform her as she moves forward as an entrepreneur.
As a wife, mother of three and new business owner, Natasha Jones is driven and ready to start teaching manners to children.   
Natasha chose our 2-Day/Private Immersion option. We spent two action filled days together learning how to market a  business, write proposals, social media techniques and of course the details on how to teach manners to children. 
Not only did she learn the intricacies of American and European style dining, Natasha was also trained by an executive chef on how to eat with chopsticks!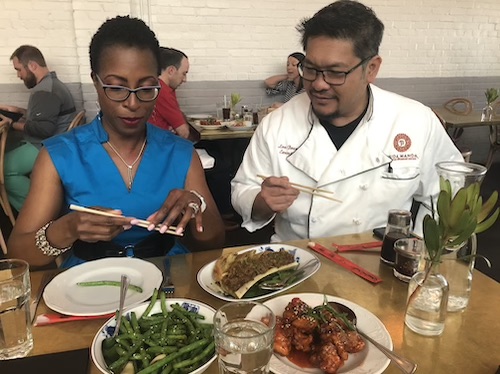 Natasha and I had the opportunity to teach over 40 children at the Boys and Girls Club. She observed me teaching but she participated in the role-playing activities. She watched teenagers learn about the importance of eye contact, a professional handshake, how to make casual and business introductions, and to treat each other with respect and kindness.
Watch the video to learn more about Natasha, her experience and take aways from our training. Click the link above to watch.
Here is How to Get Started Teaching Manners to Children

Contact us by phone or email.  We would like to get to know you and I am sure you would like to get to know us.  You are about to start an adventure, one that is fulfilling and you need more details.  Contact us by clicking this link.  You will find a link to schedule a call or send an email.  You may also pick up your phone and call 610-212-1862. 

Choose how you would like to become certified.  We offer two options.  A "live" video training option and a 2-Day Private Immersion training. You will discover more details on how we guide you through the entire process of becoming trained and licensed to teach.
Click each image to learn more about our two training and certification options: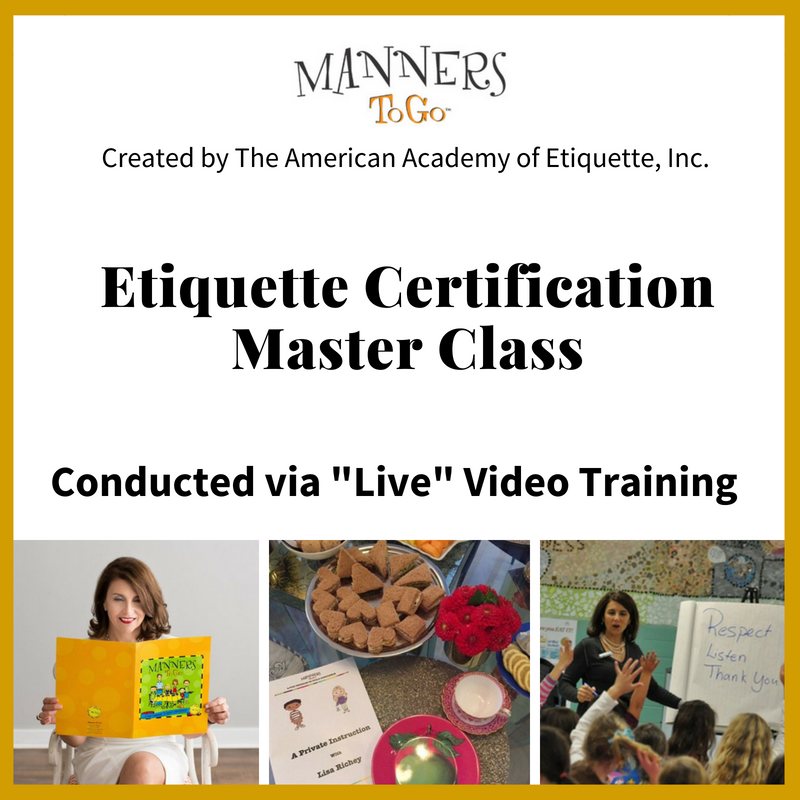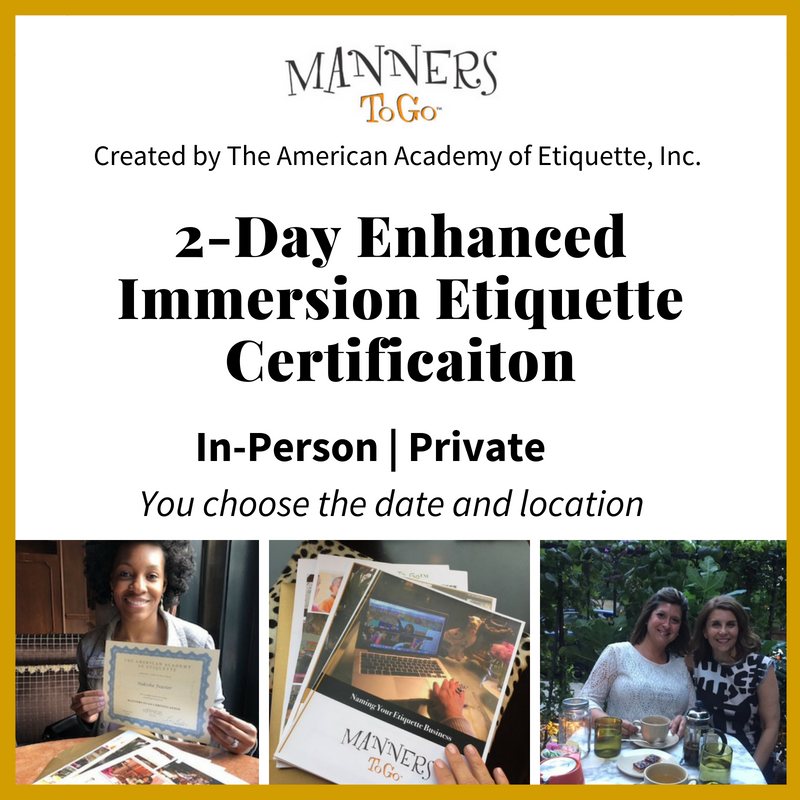 Have you downloaded our FREE GUIDE on How to Name Your Etiquette Business?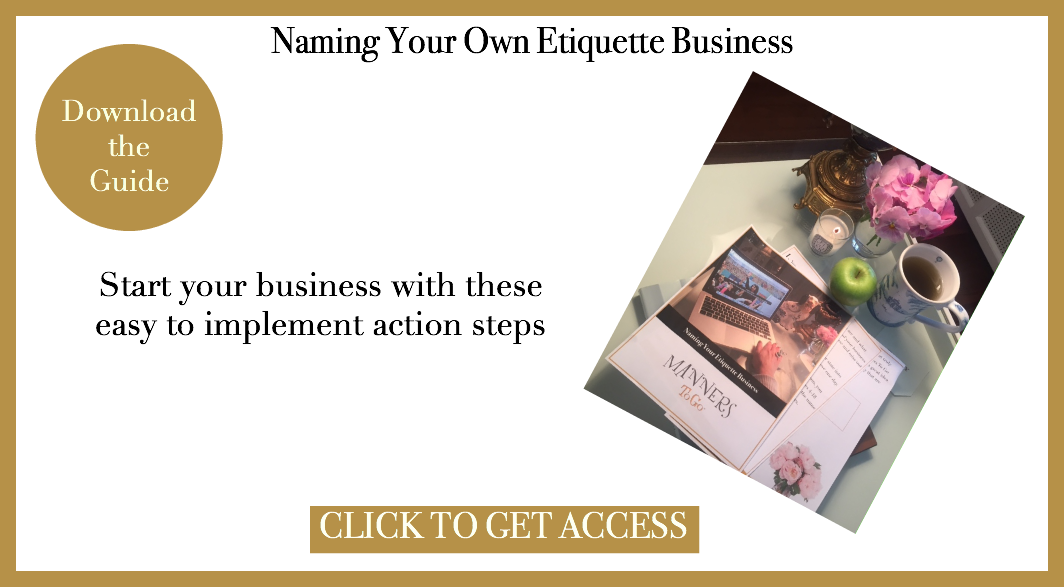 Most likely we already share something in common. We believe that teaching children manners, character and social emotional skills are very important.
Manners To Go™ is a full-service company for those choosing to teach manners to children. You can make a difference. All children and teenagers deserve to feel what it is like to be confident, and use good manners out in the world.
Manners To Go™ is taught in public, private and charter schools around the world. The New York Times, Parents Magazine and Fox News have all featured Manners To Go and the many benefits of teaching social skills to children.
Whether you are an educator who wants to teach it in the classroom or someone who is looking to become trained and certified, we provide all the solutions.
My name is Lisa Richey, and I am the founder of Manners To Go™ . This brand has given me the honor of teaching manners to thousands of people around the world. The journey has taken me from Portland, Oregon to the Middle East. I believe that manners are not about judgment or rules. Manners are about self-interest. It really is about how using good manners makes you feel on the inside.