Start Your Business Teaching Manners to Children
Become Certified to Teach Manners to Children

The Manners To Go™ Video Training Program offers all the tools and training you need to successfully launch a thriving business as a professional etiquette consultant.
This program is for you if:
You have a passion for helping children and young people excel in life
You want the freedom of owning your own business
You would like to start training right away – on your own schedule, without having to leave home
You'll gain instant access to the complete Manners To Go™ library and receive four powerful one-on-one training sessions from Lisa Richey, the founder, with more than 15 years of experience. Best of all, you can schedule the calls at your convenience and complete the training in your own home – or anywhere else you have a computer and wi-fi connection.
The Manners To Go™ Video Training Program includes Four 60-minute one-on-one live training sessions with Manners To Go™ founder Lisa Richey
Curriculum and lesson plans for:
Preschool
Elementary
Middle School
High School
College Programs
Training manuals for each grade level (1000+ pages total)
Easy-to-use lesson plans that state the objective, activities, items needed and room set-up for each topic
Suggested dialogue for you to use while teaching
Role-playing activities for each lesson
Coloring pages for students aged 4-6
Ready-to-use handouts that are beautifully illustrated and age appropriate
Updates to the curriculum
Video of classes in action
Tips on how to customize the curriculum to different audiences
You will also receive valuable marketing advice and resources to help launch and grow your business once you have completed the training:
Proposal templates for different organizations (country clubs, girl scout troops, schools, private clients)
Business contract templates
Marketing resources for your clients to use
Tips on developing a strong online presence
… and so much more.
Yes, I want to become certified by Manners To Go™ and launch my business helping children excel.
Hello, I'm Lisa Richey, founder of Manners To Go™.
This brand has given me the honor of teaching manners to thousands of people across the globe – from Portland, Oregon to the Middle East.
The Manners To Go™ curriculum, which I've developed and refined over my  15-year career as a professional etiquette consultant, is taught in public, private and charter schools around the world.
I have been featured in The New York Times, Parents Magazine and Fox News as an expert on etiquette and the many benefits of teaching social skills to children.
Now I would like to share everything I know with you.

Once you register, you will receive instant access to the complete Manners To Go™ resource library. You can download all of the teaching and student materials onto your own computer so you can start reading, learning, and preparing to teach the curriculum. I strongly encourage you to take at least a day or two to review the materials before scheduling your first training session.

Schedule the dates for your four private one-hour online sessions with me. These calls can be done via live video or over the phone, depending on your preference, and will be scheduled at your convenience. Some licensees choose to schedule their training sessions once a week; others opt for twice a week.

Once the date for a training session has been set, you will receive a link via email for our video call as well as a downloadable guide to prepare you for the upcoming class. During these training sessions, we will focus on your needs and questions about how to teach the materials and grow your business effectively.

Once you complete the four training sessions, you will be officially certified and licensed to teach the program! You will be able to use the Manners To Go™ branding in your marketing materials and will receive a badge to put on your website stating that you are accredited by the American Academy of Etiquette and Manners To Go, an international brand, to teach manners to children.

You have the rights to use all the Manners To Go™ materials and branding for 3 years without paying any fees or royalties and will have complete access to any new and/or updated teaching and marketing resources that are added to the resource library during this time. Once the three-year period is up, you will be required to pay $750 for refresher training if you would like to continue using the Manners to Go™ materials and branding.
Because the live training is delivered as a series of private one-on-one video classes, I am happy to schedule the sessions according to your needs. And because we will be connected via video feed, it will feel like I am right there in the room with you!
There is no need to travel or wait for a class. Manners To Go™ is customized to your needs and time-frame.
This saves you time and money.
The Manners To Go™ Certification Training Program works for any age level, in any learning environment
You can use the Manners To Go™ to teach any age level in any educational setting:
Public, charter or private school classrooms
Afterschool programs
School assemblies
Preschools or daycare facilities
Girl and Boy Scout troops
Country clubs
Private instruction for families
Tea rooms
Hotels
Birthday Parties
Charm School
The possibilities are endless!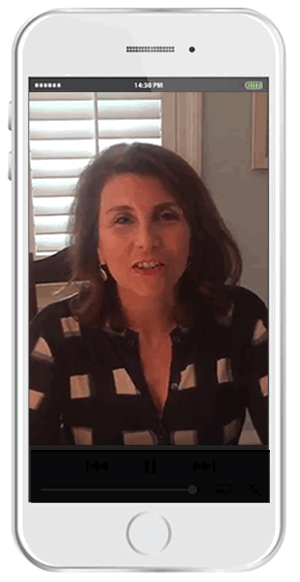 Instruction via live video conferencing
Here's a short video showing a group of primary school students demonstrating their newly acquired table manners:
What is the cost of the etiquette certification if I choose the video training option?
Your investment for the "live" video training option is $2,400.
Program Package Includes:
All your curriculum, teaching materials, and student activities for all grade levels from preschool to college
4 hours of personal one-on-one training from Lisa Richey
Complete access to the Manners To Go™ resource library, including 1000+ pages of teaching resources
Full rights to use Manners To Go™ branding in all your marketing materials, and to say that you are accredited by the American Academy of Etiquette and Manners To Go™
You must also commit to participating in all four training sessions in order to achieve your certification. After that time, if you wish to continue as a Manners To Go™ licensee, you have the option to renew your license at a cost of $750 (which you can easily recoup with a client booking or two).
Yes, I want to become certified by Manners To Go™ and launch my business helping children excel.

Here's your chance to own your business – while making a real difference in children's lives
All children and young people deserve to feel confident as they move through life. Having the appropriate manners and social skills to behave well and create a positive impression in any situation plays a huge role in helping them develop that confidence.
It's such a powerful, gratifying feeling to see children grasp what you're teaching them and start to use it in their own lives to great effect.
To see the child who has always avoided an adult's gaze look you in the eye and smile confidently… or the teenager who has never known how to behave when meeting new people suddenly spark up an engaging conversation with a stranger… or the toddler who always "acted up" in public start behaving much more politely and considerately in different social settings.
The glowing feedback they receive makes them light up. You can see their self-esteem grow with each positive interaction. They will carry that with them through their lives, and be so much more comfortable experiencing new situations and taking on new challenges. And more doors will open to them as a result.
This is the difference you can make as a certified Manners To Go™ consultant.
Are you ready to take the leap?
See what others have to say
.
Lisa is a consummate professional and has been an invaluable resource to me as I begin my new business. Not only is she warm and welcoming in person, she is also an expert in her field who makes the subject matter relatable and accessible to her clients.  Her training has provided me with a vast knowledge of etiquette and best practices for teaching it.   
As an international business operator, I have been impressed with Lisa's curiosity and questions, which enabled her to advise me and apply her product in a new region for a new audience. Her knowledge of marketing enabled me to hit the ground running and hold my first classes within weeks of becoming certified.  Not only have I opened my own business but I have also gained a teammate who is committed to my success.
Lisa, I am so happy I found you. I've wanted to teach kids etiquette for years, but never had the time to research all the material and then figure out how to teach it. With your Manners To Go program, I now have the perfect program to start my business. You delivered exactly what you promised: excellent support and a turnkey system. Thank you for making it easy and fun! It was truly an honor to be trained by someone of your caliber and experience, who was willing to share "everything you know, do, and use" with me. I would highly recommend you to anyone wanting to teach children's etiquette!"
"I was looking for charm school type material for my after school program for girls, and came upon the Manners To Go website. It was like finding a treasure trove of "what-to-do(s)" and "how-to-do(s)" on manners for children. It was more that I could have imagined finding. Lisa's example of a weekend as a Manners To Go Consultant, on her website, was what helped me decide to become a certified and licensed consultant. It is, without a doubt, one of the best decisions I have ever made. In receiving my MTG training, Lisa provided every tool and resource needed to become a successful MTG Consultant…Lisa's Manners To Go is a great product, and it is a joy working with her!"
Lisa went above and beyond what she promised to deliver.  Her enthusiasm she shares for my business is very reassuring.  I have found a life long mentor.
Manners To Go delivers! I regret not getting started sooner. The investment is modest for the quantity and caliber of materials you receive, not to mention the personal coaching from Lisa. The curriculum is age appropriately structured and organized in an easy to study format that positions you to execute your lesson confidently prepared. If you have a passion for equipping young people in etiquette, Manners To Go, is the way to go!
Yes, I want to become certified by Manners To Go™ and launch my business helping children excel.
Do you still have questions about our "Live" Video Etiquette Certification Program or want to learn about a "Live" In-Person Training Option?