Manners To Go™
Curriculum for Preschool

Life Skills | Manners | Character Education | Social Emotional Learning

BUY Preschool Curriculum
You're Never Too Young to Start Learning Good Manners.
As an early childhood educator, you understand how important it is to teach your students how to behave appropriately in different social situations. Any child, no matter how young, is capable of learning basic etiquette and social skills, such as greetings, introductions, table manners, saying please and thank you, listening when others are talking, and showing respect to others. The Manners To Go™ Preschool curriculum makes it fun and easy for you to teach these skills to your students and prepare them for success in elementary school.
Fun, Age-Appropriate Activities Help Your Preschool Students Learn:
Eye contact
Smiles
Posture
Respect
Magical words
Handshakes
Introductions
Using grown-up titles
Conversation skills
Thank you notes
Table manners
Manners in public places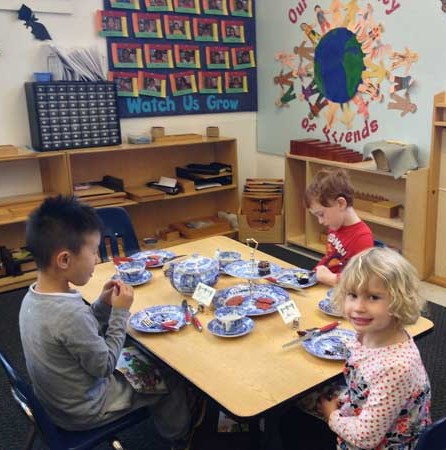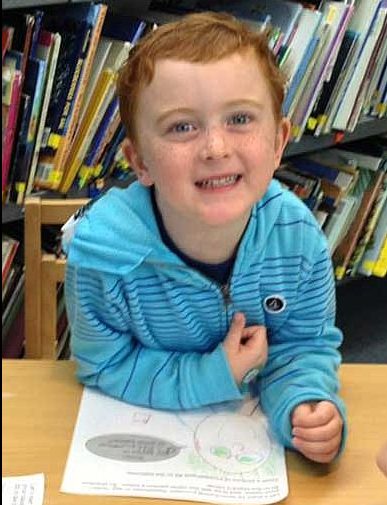 Why teach Manners To Go™ in preschool?
Students who learn the Manners To Go™ curriculum become more polite, well-rounded children. Here are some of the qualities you can expect them to exhibit:
Greater confidence and self-esteem
Empathy for others
Improved etiquette and social skills in the classroom
Pride in showing their parents what they have learned at school
Better manners in everyday life outside the classroom
I had the pleasure of meeting Mrs. Richey when we booked her outstanding Manners To Go program for our school assembly at Jefferson Elementary in Westfield, NJ. The program was fine tuned to each grade level and the students were engaged and ready to participate. Mrs. Richey was even kind enough to incorporate a working lunch into the already busy day to confer with our teachers on how to put the program into their everyday activities in class. The students learned how to make eye contact, to have a proper handshake, respect for others and even writing a proper thank you note with our older grades. I would highly recommend Mrs. Richey and her Manners To Go program for everyone, adults and children alike.
It's never been easier to teach your preschoolers good manners
The material is beautifully illustrated with images that children of all ages can relate to and learn from.
Role-playing activities are included for each module.
The activities are fun and occur in our everyday life.
The program easily fits into your day and may be taught in 10, 20 or 30 minute sessions.
The lesson plans are designed to be customized to meet your time-frame and include suggested dialogue.
The program may be taught as an after school program which can generate additional income for your school.
The Manners To Go™ curriculum includes absolutely everything you need to quickly and easily start teaching manners and social skills. 
You are able to provide an experience for your students that aligns with 21st century skills.
Created by  The American Academy of Etiquette, Inc.
How It Works

DOWNLOAD
Upon your purchase, you will receive electronic files for immediate download.

TEACH
You may customize the program to meet the needs of your students and the time you have allotted to teach a module. You may teach this curriculum for 10 minutes a day or over an entire semester. The curriculum may also be used as an after school program. The choice is yours.

TRANSFORMATION
Watch your students transform. Once you bring social skills to the attention of your students, you will see remarkable results.
We accept Purchase Orders from school districts. You may contact us at info@mannerstogo.com or 610-212-1862
If you have any questions, you may contact Manners To Go at 610-212-1862 or email her at info@mannerstogo.com