Manners & Etiquette Education and Certification
Etiquette Certification | Manners Curriculum | School Assemblies
Get Certified

Manners To Go™
Teaching Children the Proper Manners and Etiquette They Need to Succeed in Life
First impressions matter – at any age.
That's why good manners and etiquette are so important. When you teach children how to behave courteously and attentively toward others, you equip them with valuable tools that help them thrive in any social scenario. Their self-esteem increases. They are more confident interacting with others, even in unfamiliar situations. They are more likely to leave a lasting positive impression in people's minds. And it becomes so much easier for them to achieve success in their lives.
Explore our manners and etiquette lessons and training options below to see how you can help children develop the social skills they need to create brighter futures for themselves.
Manners To Go™ Certification
Launch Your Business Teaching Manners to Children
Manners To Go™ International
Exclusive Opportunities | Special Appearances
Manners To Go™ Curriculum
Manners Curriculum and Lesson Plans for All Grade Levels
School Assemblies
Private Instruction | School Assemblies | Personal Appearances
Our licensees are interesting women who have already accomplished a great deal. Many are in the midst of raising families and some have careers while starting their manners business. Some are teachers and we even have a retired banker. Another is a pediatrician. All of them are passionate about teaching manners to children.
About Manners To Go™

Manners To Go™ is a full-service company for those choosing to teach manners to children. You can make a difference. All children and teenagers deserve to feel what it is like to be confident, and use good manners out in the world.
Manners To Go™ is taught in public, private and charter schools around the world. The New York Times, Parents Magazine and Fox News have all featured Manners To Go and the many benefits of teaching social skills to children.
Whether you are an educator who wants to teach it in the classroom or someone who is looking to become trained and certified, we provide all the solutions.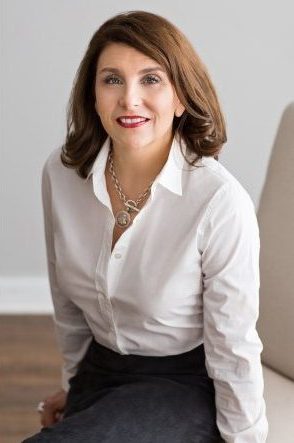 Lisa Richey, Manners To Go™ Founder
See What Others Have to Say
Manners To Go delivers! I regret not getting started sooner. The investment is modest for the quantity and caliber of materials you receive, not to mention the personal coaching from Lisa… If you have a passion for equipping young people in etiquette, Manners To Go, is the way to go!
I was looking for charm school type material for my after school program for girls, and came upon the Manners To Go website. It was like finding a treasure trove of "what-to-do(s)" and "how-to-do(s)" on manners for children. It was more that I could have imagined finding. It is, without a doubt, one of the best decisions I have ever made….Lisa's Manners To Go is a great product, and it is a joy working with her!
Lisa went above and beyond what she promised to deliver.  Her enthusiasm she shares for my business is very reassuring.  I have found a life long mentor.