Etiquette Certification:

 

JK Rowling, Harry Potter and Manners
What Do You, a Coffee Shop and JK Rowling Have in Common?
So many of us are now discovering our passions and choosing to act on them by starting a business.
I read an article in the Wall Street Journal that references many business owners and authors, one being JK Rowling.  I bet you have heard her story of how she was a struggling single mother in Scotland.  She would head to her favorite coffee shop, The Elephant House to write.
At Manners To Go we also have outstanding stories about our licensees.  We have a licensee that has an engineering background and now has become an etiquette expert.   See her story in the "Links and Resource Guide" at the end of this post.
Two event planners, one from each coast, have started their business teaching manners to children.  A human resource expert and a busy mom of two took the plunge and they are now sharing her talents with children.
A preschool music teacher has added a manners curriculum to her list of programs.  She has certainly expanded her business by offering manners classes to all ages, not just preschoolers.
Now is the time to start a business!  Especially one teaching children.  The world needs what you have to offer.  Parents are looking for the human connection.  It has become a luxury to offer their children private manners sessions.  Schools definitely need you to teach in the classroom and for school assemblies.
Make sure you see the "Links and Resource Guide" below to read articles about how summer camp programs and country clubs are in need of experts to teach programs.
NYC POP UP ETIQUETTE CERTIFICATION | JUNE 13-14, 2019 | LIVE EVENT
DEADLINE TO REGISTER MAY 28, 2019
Click the image to learn more about this exclusive offer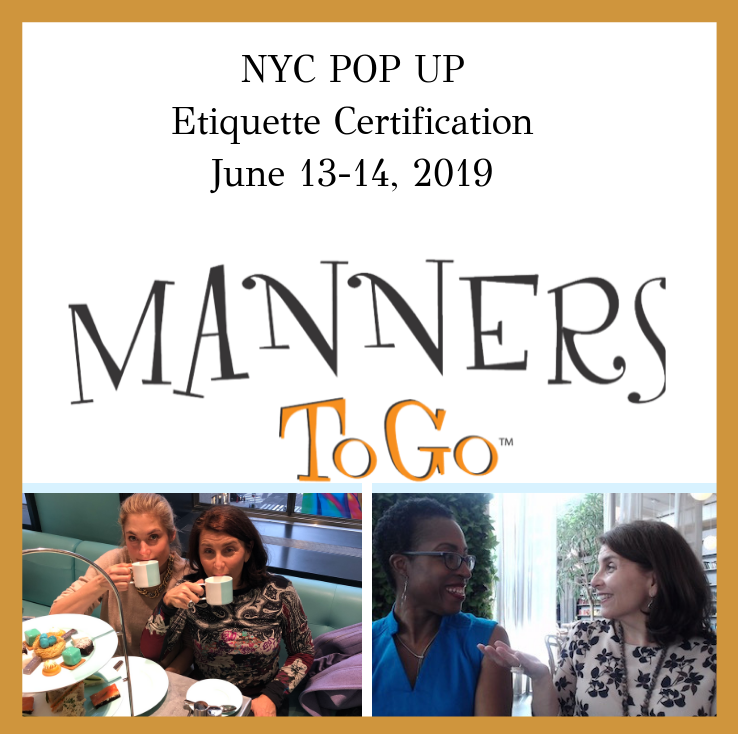 We offer two training options:  
"Live" Video Training
Two Day In-Person Immersion
CLICK EACH IMAGE FOR DETAILS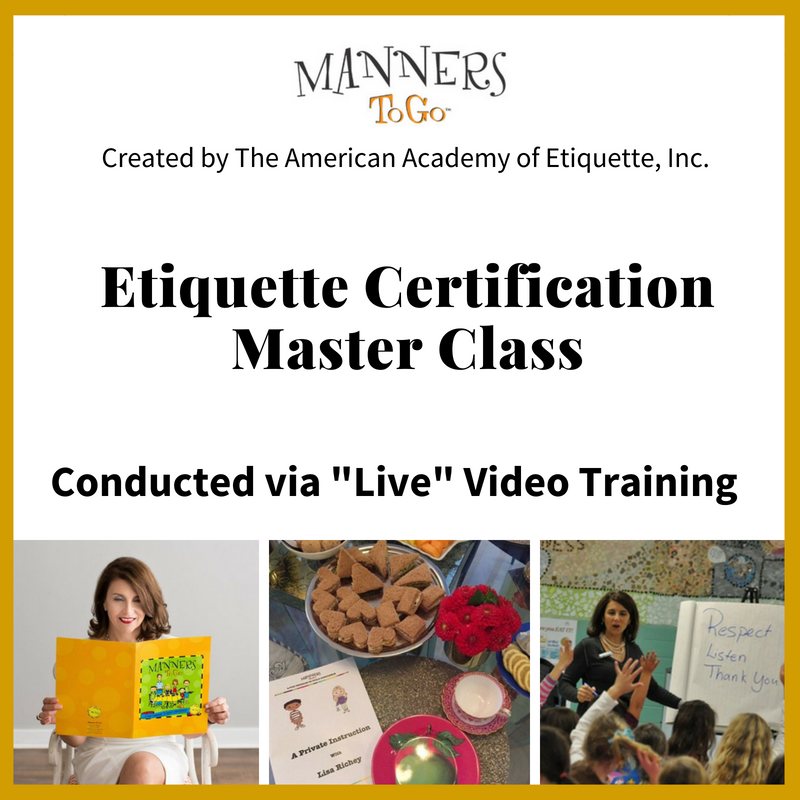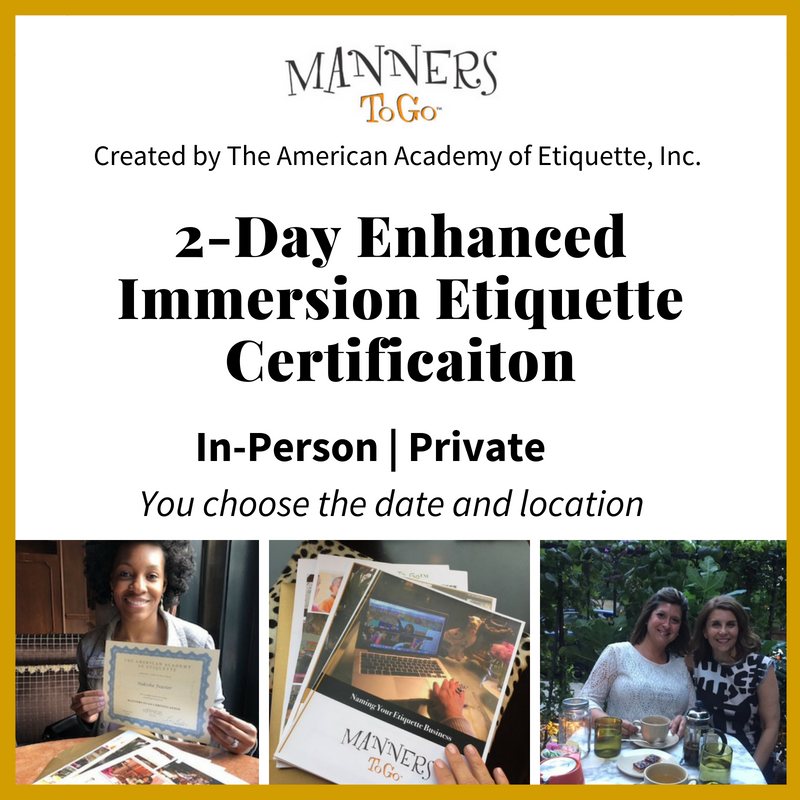 Here Are Your  Next Steps to Become Certified and Trained to Teach Manners to Children:

Call:  I am sure you would like to get to know us.  You may reach us at 610-212-1862 or click here to contact us by email.


Choose:  Would you like to have your training in-person or by "live" video?  Are you able to attend our Pop-Up training in NYC June 13-14?  Call or email us today to register.
Both options allow you to choose the dates to start your training.  If you choose the two-day immersion, this is a private training. The two of us will coordinate the dates for your training.  You choose the location.
The cities are listed on our website.
Click here to discover more details about each training that we offer.
Have you downloaded our FREE GUIDE on "Six Things I Wish I Had Known When Starting My Etiquette Business?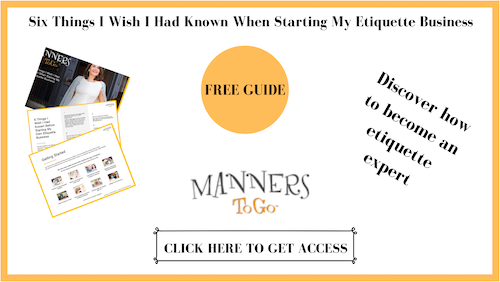 Manners To Go "Links and Resource Guide"