Announcing a Bonus Offer: Now is the Time to Start Your Business Teaching Manners to Children
You know this to be true:  with anything you start, you must have a strong foundation.
I remember when I first started my business teaching manners to children.  A strong foundation was not top of mind for me.  In fact, this caused a great deal of procrastination. I really had no idea where to start.
Honestly, I pulled from this book and that one, made many runs to Staples and Fed Ex to piece meal and put a class together.  What a mistake! I waisted so much time and money.
I felt unprofessional and unorganized.  This was NOT who I was.
My goal is for this not to happen to you.
Here is the good news.  We have an "already done-for-you" system. Why would you recreate the wheel when an international brand has created an excellent and well thought out curriculum for you?
And….right now we have a special treat for you.  
THIS OFFER APPLIES TO BOTH TRAINING OPTIONS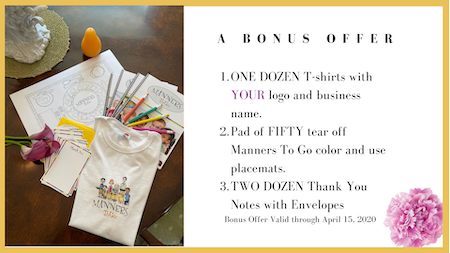 This is a $200 value and a perfect package to use for your first manners class.
NO OTHER ETIQUETTE CERTIFICATION EVEN COMES CLOSE

Start with the best.  Check out our website and see how other licensees have gotten a fast start using our system.  We have videos of other licensee's being interviewed about their new business.  At the end of this article, you will find the videos in the Links and Resources section.

Most likely, you will want to get to know us.  Feel free to call or email us.  Click on the links below.  We are happy to discuss the details with you.



Decide what is the best training option for you.
We offer two trainings for you to become certified to teach manners to children:
Option #1:  "Live" Video Training:  If you are looking to start immediately and save money on travel and time, then this is your best option.  You choose the dates of our trainings. Most choose to have their sessions once a week, others twice.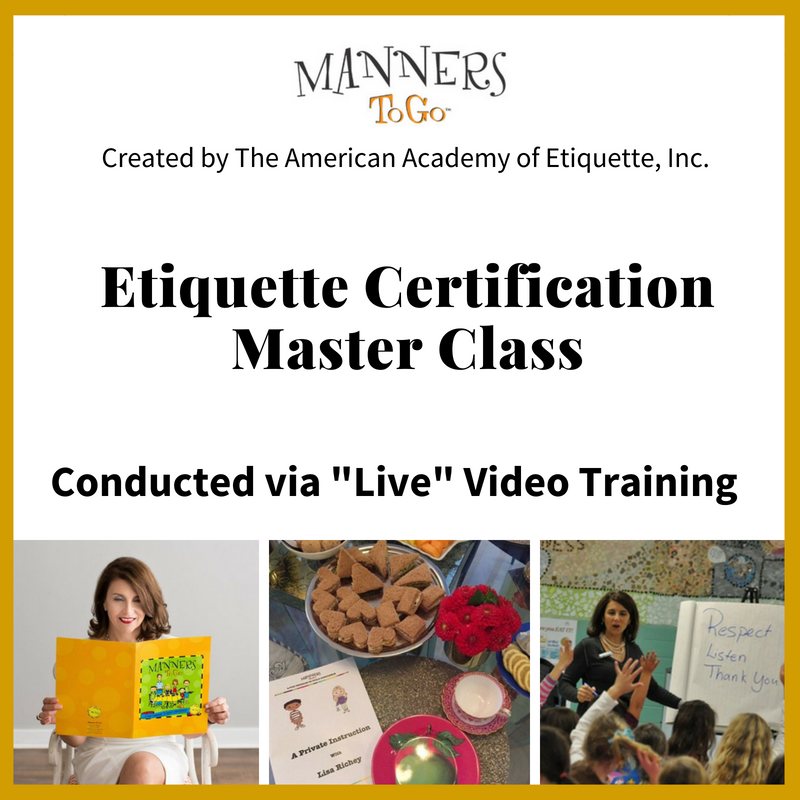 Option #2:  2-Day In-Person PRIVATE Training.  That's right, we meet in person, the two of us and our focus is completely on your business.  You also have to opportunity to observe me teaching a class.  Head over to our website or click the image below to learn more and to see a list of cities available for your training.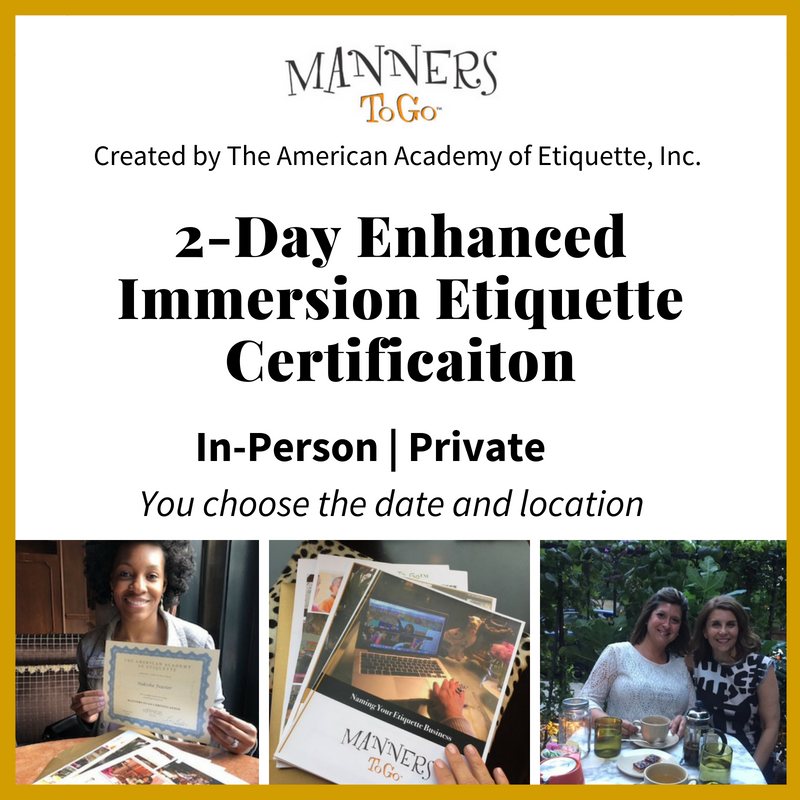 Receive the curriculum and book your training dates. Upon payment, you receive the curriculum. Next, we will send an email asking you to schedule your first training date. 
Manners To Go Links and Resources