Why Now Is the Best Time to Start Teaching Manners to Children

Winter Savings ends March 15: If you are interested in teaching manners to children, now is the time to start.  Our Winter Savings ends soon.   Call or email us today to let us know you are interested. Start your training when it is convenient for you.

Schools are Implementing Social Emotional Learning Programs:  Schools need experts to teach social skills.  School assemblies, in classroom instruction and after school programs are ways to teach within the districts. Did you see our article on "Why Schools Need You to Teach Manners"?  Check the "Links and Resources" at the end of this post.

Summer Camps and Country Clubs:  These types of businesses are looking for experts to supplement sports programs.  We provide all the tools to contact the decision makers with professional templates such as proposals, legal forms and contracts. Did you see our article "Why Youth/Camps Need You to Teach Manners"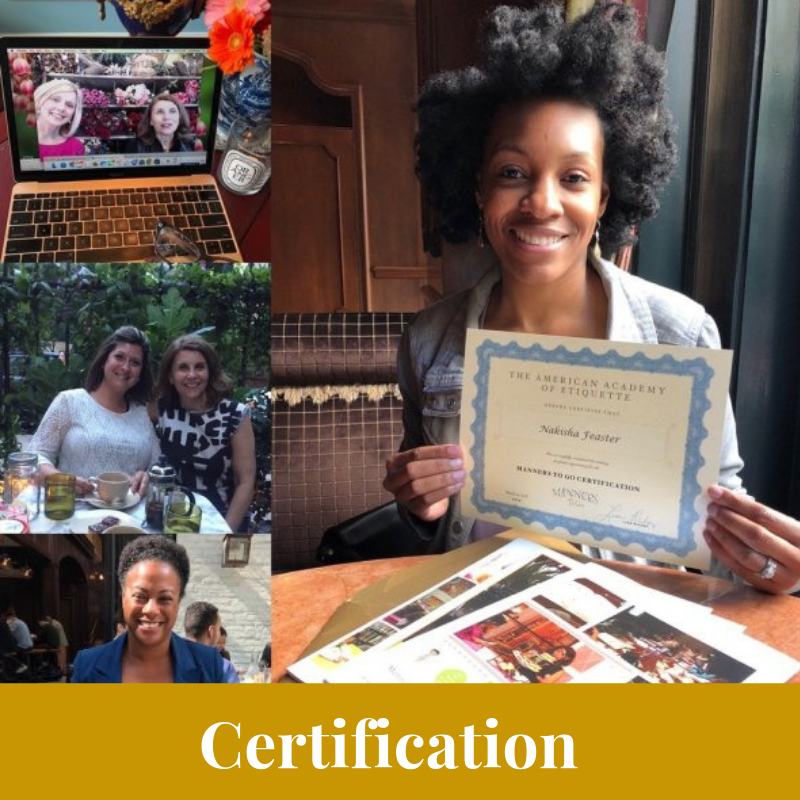 Two Training Options from Manners To Go to Become Licensed and Certified
CLICK EACH BOX TO LEARN MORE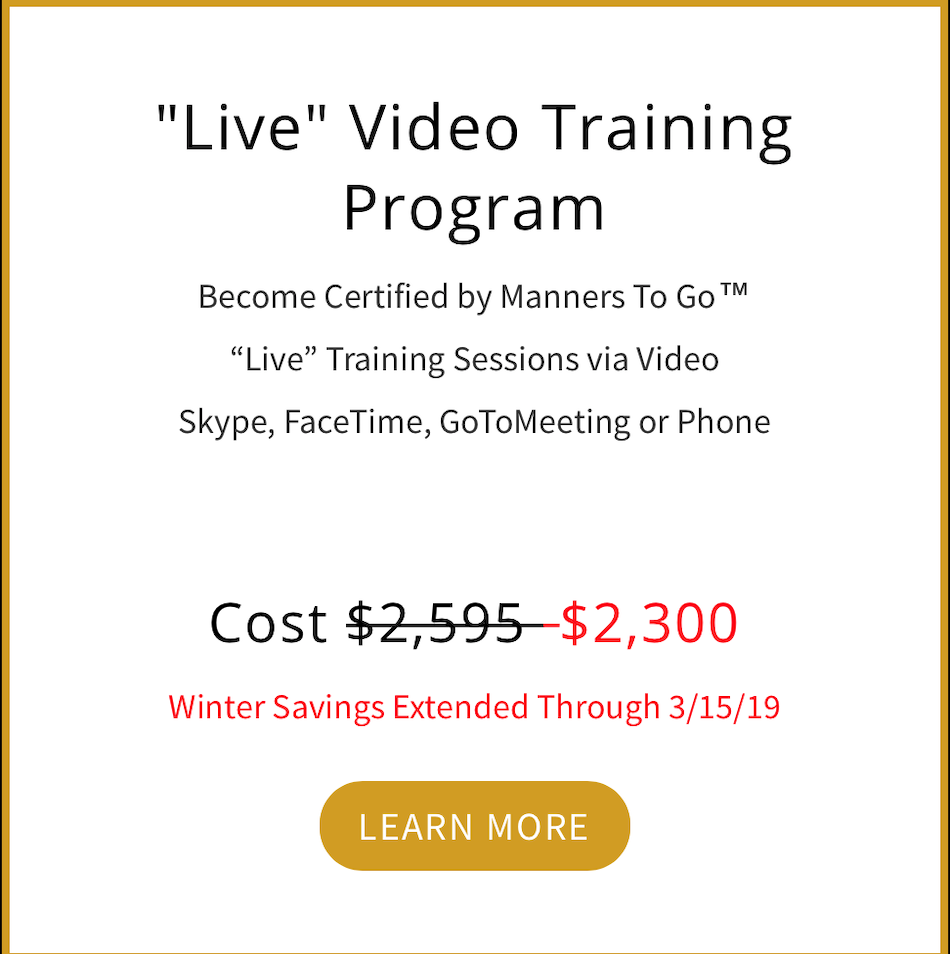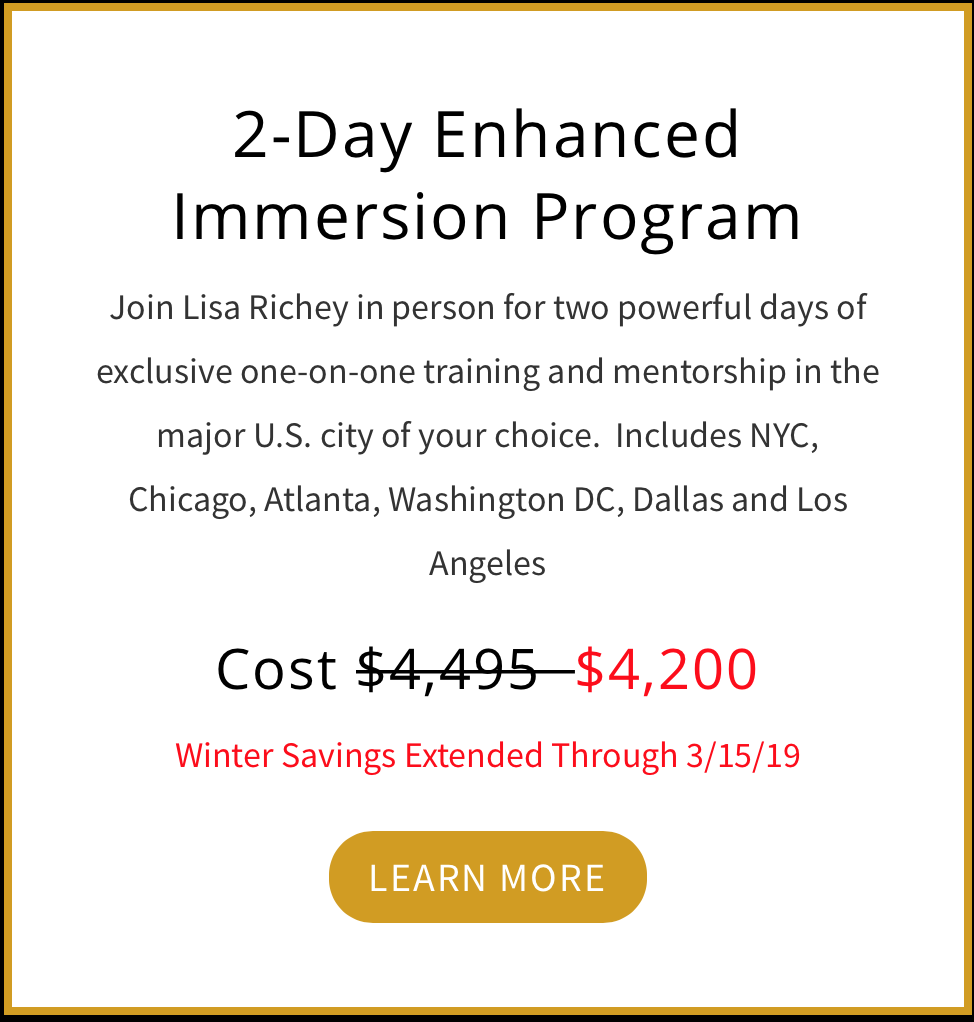 Manners To Go™ is a full-service company for those choosing to teach manners to children. You can make a difference. All children and teenagers deserve to feel what it is like to be confident, and use good manners out in the world.
Manners To Go™ is taught in public, private and charter schools around the world. The New York Times, Parents Magazine and Fox News have all featured Manners To Go and the many benefits of teaching social skills to children.
Have you downloaded our FREE GUIDE? Click the image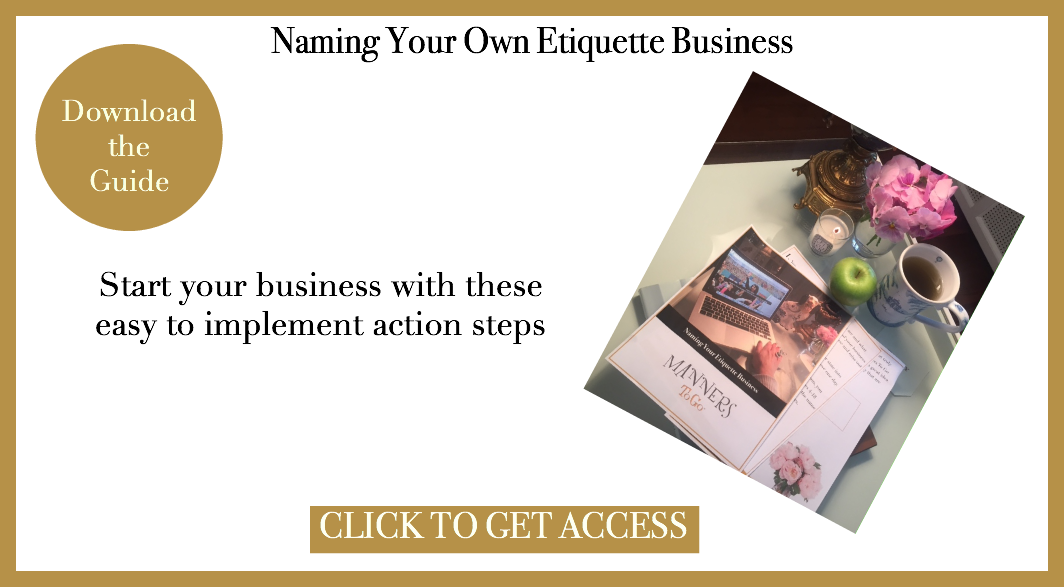 Testimonials for Manners To Go
Lisa is a great mentor and her Manners to Go program is truly turn key. She taught me everything that I needed to learn to ensure that I will be successful in my endeavor . The program has been very helpful every step of the way. I feel truly blessed that I am part of her team. ~ Rita Linda Dayrit
Philippines Etiquette Consultant, 2018, Manners and Mindfulness
Lisa is a consummate professional and has been an invaluable resource to me as I begin my new business. Not only is she warm and welcoming in person, she is also an expert in her field who makes the subject matter relatable and accessible to her clients.  Her training has provided me with a vast knowledge of etiquette and best practices for teaching it.   

As an international business operator, I have been impressed with Lisa's curiosity and questions, which enabled her to advise me and apply her product in a new region for a new audience. Her knowledge of marketing enabled me to hit the ground running and hold my first classes within weeks of becoming certified.  Not only have I opened my own business but I have also gained a teammate who is committed to my success. ~ Jenni F.,  Macau, China
Lisa Richey's Manners To Go certification program provides a highly efficient and effective training program for anyone considering starting a manners and etiquette business. I selected her program because of the virtual delivery method of training. The lesson plans and student handouts were easy to download and review before engaging in her one-on-one conference calls. During each call, Mrs. Richey was very focused in conveying her business strategies she has proven to be successful over the years. Mrs. Richey's Manners To Go certification program is really a "best value" program considering her efficient use of the virtual delivery method of training, the quality of teaching materials provided and the effective, interactive business calls with her I found necessary to guide my steps to make the business of teaching manners successful. ~ Aleta Greenspan, Alabama
As a former teacher, I deliberated for months over which etiquette curriculum would best fit and equip me with quality materials, instruction and support to reenter the field of education.  Manners To Go delivers!  I regret not getting started sooner.  The investment is modest for the quantity and caliber of materials you receive, not to mention the personal coaching from Lisa.  The curriculum is age appropriately structured and organized in an easy to study format that positions you to execute your lesson confidently prepared.  If you have a passion for equipping young people in etiquette, Manners To Go, is the way to go! ~ Alissa R. | Etiquette Consultant, 2016
I was looking for charm school type material for my after school program for girls, and came upon the Manners To Go website. It was like finding a treasure trove of "what-to-do(s)" and "how-to-do(s)" on manners for children. It was more that I could have imagined finding. It is, without a doubt, one of the best decisions I have ever made.

In receiving my MTG training, Lisa provided every tool and resource needed to become a successful MTG Consultant. What excited me the most is that the training includes access to her many years of experience as a successful businesswoman.

I recommend the MTG program to parents, grandparents, teachers, after school programs, or anyone who may be concerned about what our children need know about manners and etiquette. Lisa's Manners To Go is a great product, and it is a joy working with her! ~ Lindafaye N. Etiquette Consultant, 2015
Lisa, I am so happy I found you. I've wanted to teach kids etiquette for years, but never had the time to research all the material and then figure out how to teach it. With your Manners To Go program, I now have the perfect program to start my business. You delivered exactly what you promised: excellent support and a turnkey system. Thank you for making it easy and fun! It was truly an honor to be trained by someone of your caliber and experience, who was willing to share "everything you know, do, and use" with me. I would highly recommend you to anyone wanting to teach children's etiquette! ~ Sandra E. Etiquette Consultant 2014
Lisa went above and beyond what she promised to deliver.  Her enthusiasm she shares for my business is very reassuring.  I have found a life long mentor. ~ Michele W. Etiquette Consultant 2016

Links and Resources
Did you read our article on Why School Need You to Teach Manners? Click here
Did you read our article on Why Youth/Summer Camps Need You to Teach Manners? Click here