What is an Etiquette Certification?
You want to be a professional etiquette expert who teaches manners to children. Is becoming certified really necessary?
I get it. Research is very important…. and time consuming. 
And here is the problem….if you don't become certified
You will risk the chance to be credible in your field
You may lack organization because you do not have a curriculum that has a proven track record
Your reputation is at risk by not becoming certified. You may not appear to be as professional as you could be
You simply don't have any idea on how to get started writing an entire curriculum for children and teenagers
How do you know if what you plan to teach is correct? Can you believe everything you read online or in videos?
What is An Etiquette Certification AND How You BENEFIT From Having One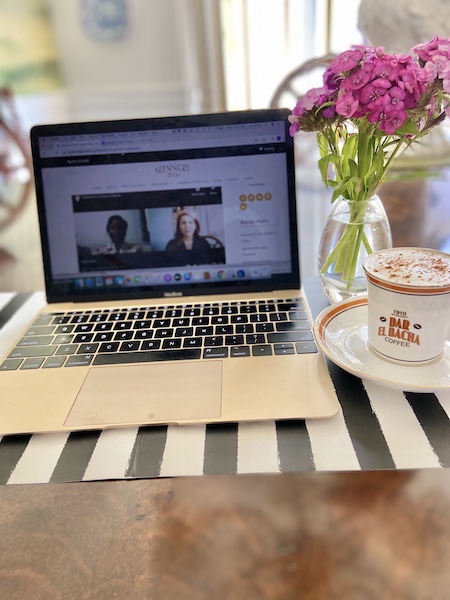 A certification of any kind is the process of someone or an institution attesting to a status or level of achievement.
And here is why it is important you become certified to teach manners to children:
You will feel more respected and trust me, you deserve it.
Schools will be looking for qualified professionals to teach students.
Training from a professional curriculum is critical to your success and confidence
Here is How It Works

Most likely, you will want to get to know us.  Feel free to call or email us.  Click on the links below.  We are happy to discuss the details with you.

Decide what is the best training option for you.
We offer two trainings for to become certified to teach manners to children:
Option #1:  "Live" Video Training:  If you are looking to start immediately and save money on travel and time, then this is your best option.  You choose the dates of our trainings. Most choose to have their sessions once a week, others twice.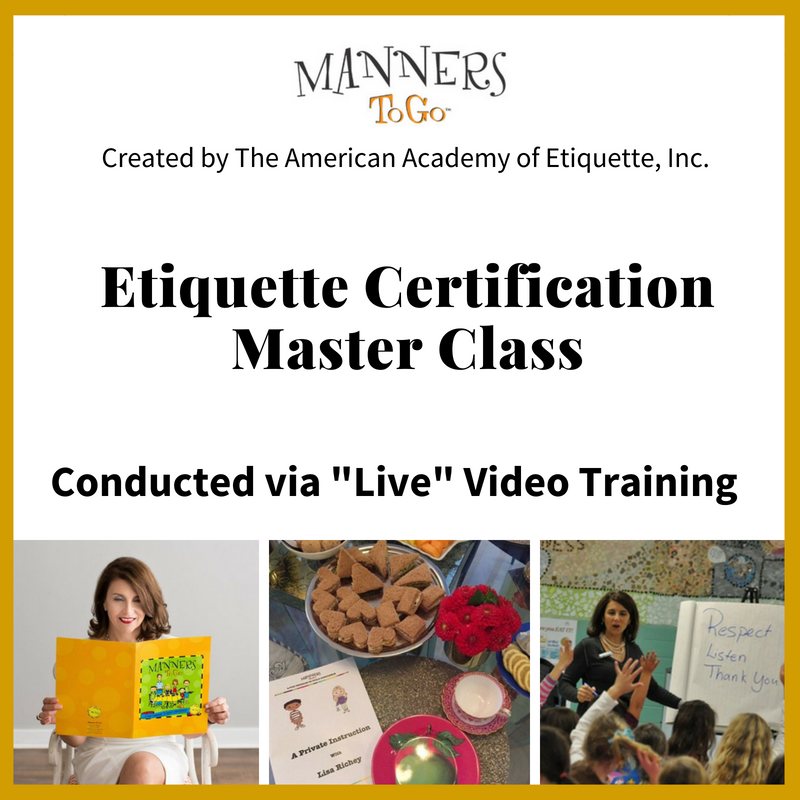 Option #2:  2-Day In-Person PRIVATE Training.  That's right, we meet in person, the two of us and our focus is completely on your business.  You also have to opportunity to observe me teaching a class.  Head over to our website or click the image below to learn more and to see a list of cities available for your training.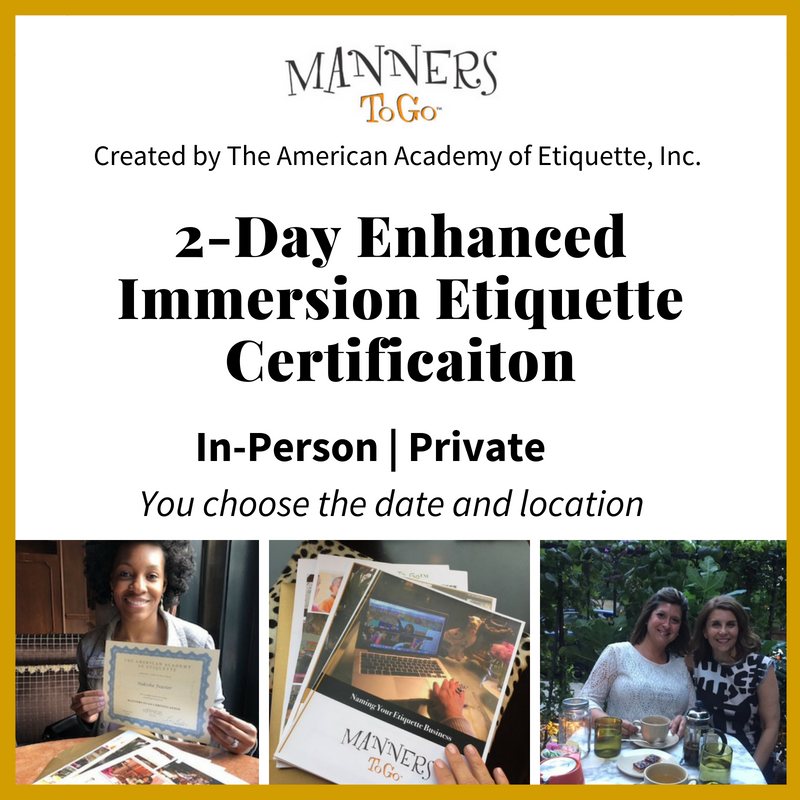 Receive the curriculum and book your training dates. Upon payment, you receive the curriculum. Next, we will send an email asking you to schedule your first training date. 
We now offer a business etiquette certification!  This is our best work yet. Our licensees have asked over the years and now we have delivered it.
Click here to read all about our business etiquette certification and training.. Yes, you will see what it looks like. Yes, you can review our list of corporate clients.  We are happy to share where the workshops have been delivered.  We have the best client list in the industry.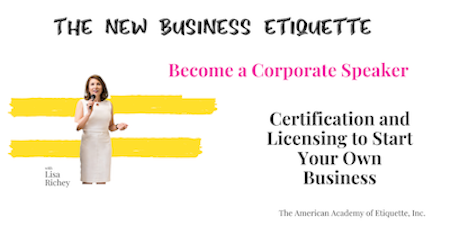 Manners To Go Resources