Podcast: How to Handle Sticky Situations around COVID, Politics, Table Manners and More
Well, hello there.  Today's article goes there.  You know what I mean…..COVID, politics and all the other things that can pop up around the dining table or anywhere else in life.
Evie and Sarah, authors and podcasters of  Modern Manners for Moms and Dads interview me on their podcast. 
We have a fantastic conversation about handling sticky situations that we are all facing in today's world.
As a soon-to-be-etiquette expert, you may wonder how to answer these types of questions when asked by clients, teachers, parents or friends.
Here a few of the answers to your most pressing etiquette questions that are relevant to today's world:
How to handle political conversations that might get controversial over a holiday meal
How to handle difficult conversations about the coronavirus precautions
Important manners for families and individuals to practice with children right now
The link to the podcast is located below this article in the Manners To Go Links and Resource Section.
Here is a FREE guide to help you get started. It is a guide on "Six Things I Wish I Had Known Before Starting My Etiquette Business".
I trust you will find this guide very helpful as you begin down the path to becoming an etiquette expert.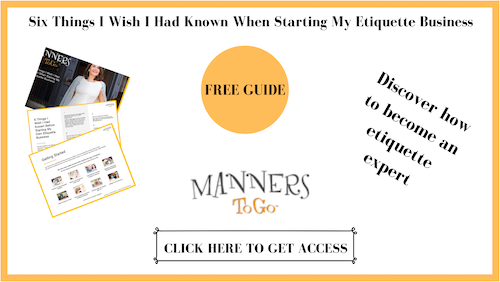 We are here to help you achieve big results so that you can make a difference with youth AND build a business that you absolutely love.
Start with the best.  Check out our website and see how other licensees have gotten a fast start using our system.  We have videos of other licensee's being interviewed about their new business.  At the end of this article, you will find the videos in the Links and Resources section.
No other etiquette certification training even comes close.

Most likely, you will want to get to know us.  Feel free to call or email us.  Click on the links below.  We are happy to discuss the details with you.



Decide the best training option for you.
We offer two trainings for to become certified to teach manners to children:
Option #1:  "Live" Video Training:  If you are looking to start immediately and save money on travel and time, then this is your best option.  You choose the dates of our trainings. Most choose to have their sessions once a week, others twice.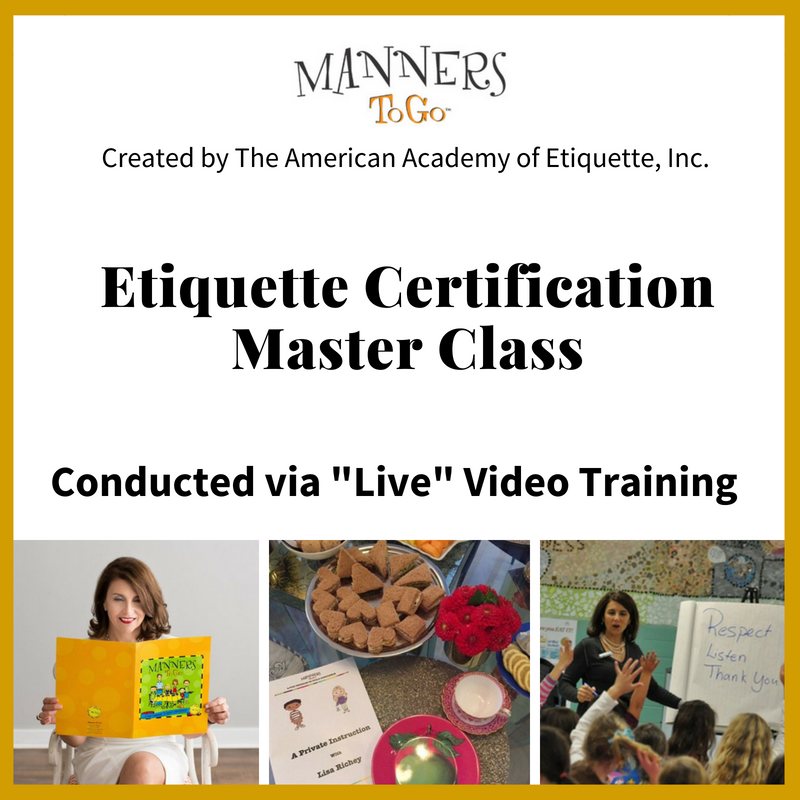 Option #2:  2-Day In-Person PRIVATE Training.  That's right, we meet in person, the two of us and our focus is completely on your business.  You also have to opportunity to observe me teaching a class.  Head over to our website or click the image below to learn more and to see a list of cities available for your training.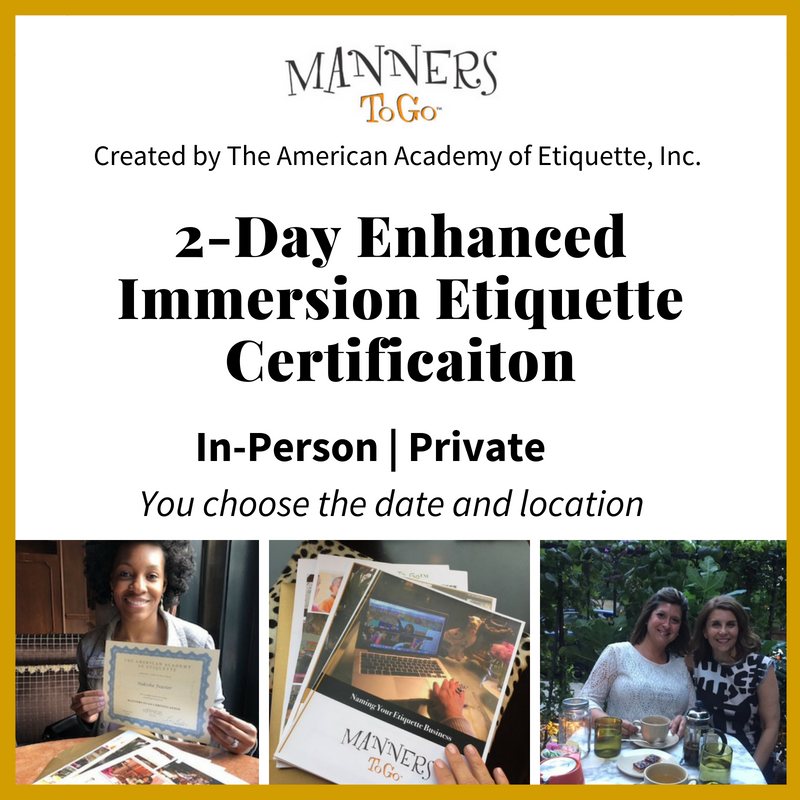 Receive the curriculum and book your training dates. Upon payment, you receive the curriculum. Next, we will send an email asking you to schedule your first training date. 
Manners To Go Links and Resources