We are offering a chance for you to become certified to teach etiquette to children. This is an in-person event happening in Philadelphia.
It is a great time to come together. Our world, our society, and our children need a human connection.
An in-person event offers the chance for you to work with me – watch me teach and sit with me to learn all the things necessary to become certified and start a business. I am here to support you and your passion for teaching manners to children.
Watch the video to learn about the experience of in-person training. It is beautiful. Not only do we meet in a sophisticated and lovely location, but you also get to experience firsthand the expressions and questions of the students participating in the etiquette class.
This year, you will observe middle and high school students participate in a dining tutorial, learn first impressions, why they are important and how to prepare for a job interview.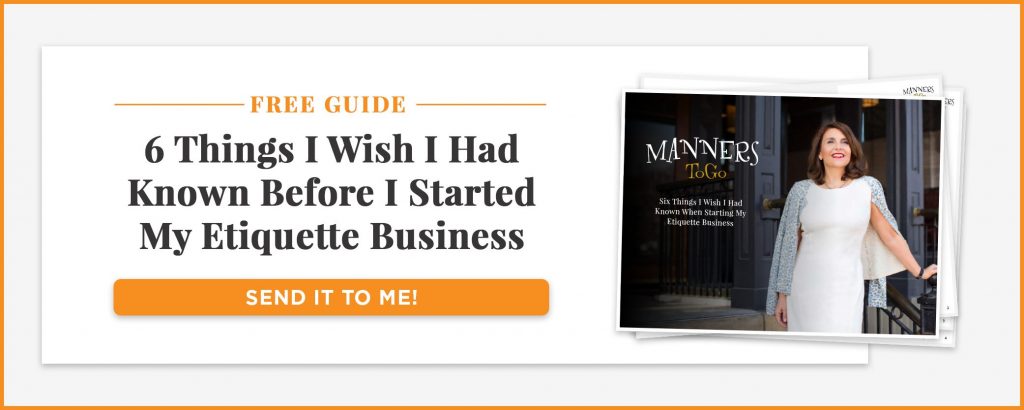 The class is taught at the grandest historical location in Philadelphia. I can't wait for you to experience it!
In addition to observing the class, our time together is spent learning the marketing tools necessary for you to become an entrepreneur and etiquette expert. Breakfast, coffee, snack, and lunches (afternoon tea, when available) are all included in the fee.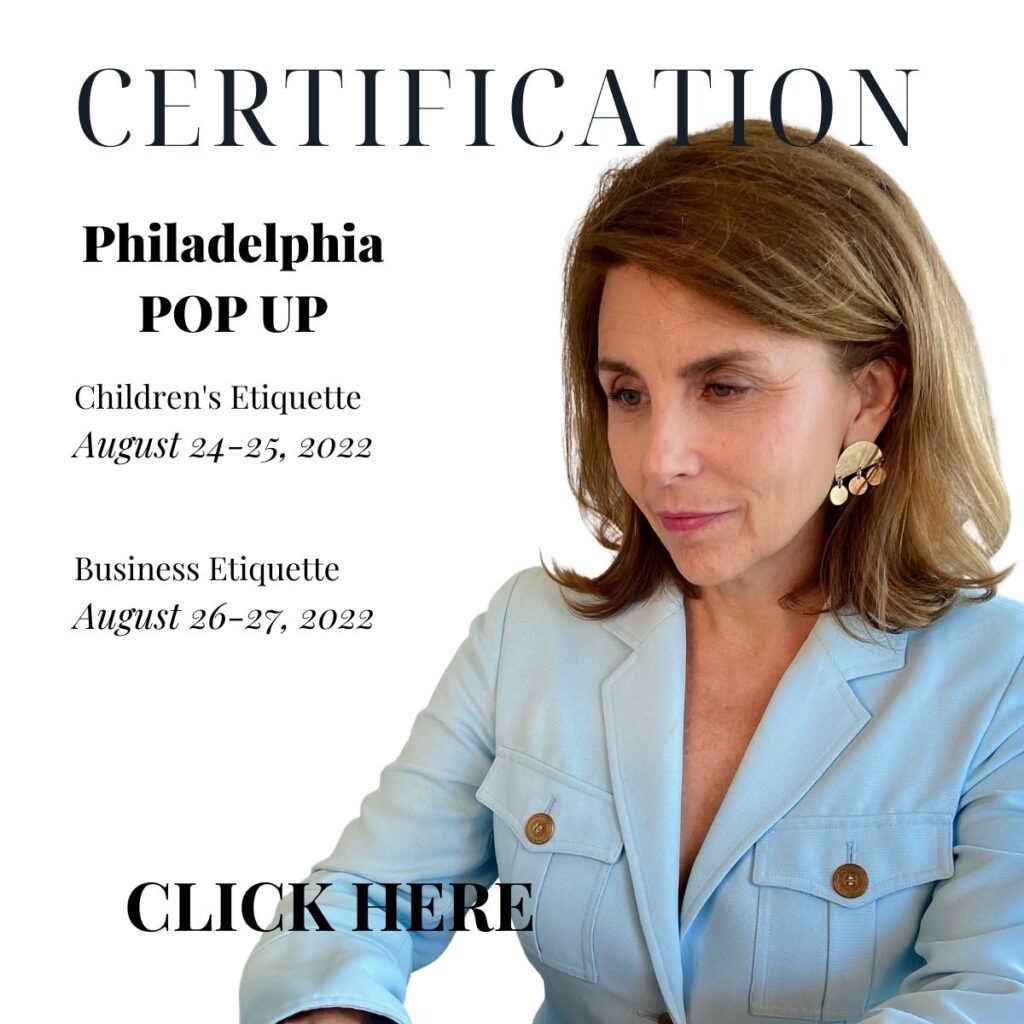 We have a special website for you to learn more about our Philadelphia Pop-Up.
Click to let us know if you are interested.
And, yes, there is an option to become certified in business etiquette. The dates are August 26 and 27, 2022. Click here to let us know if you want this option.


Here is a FREE Guide to Help YOU Start a Business Teaching Manners to Children
CLICK THE IMAGE TO GET THE DOWNLOAD RIGHT NOW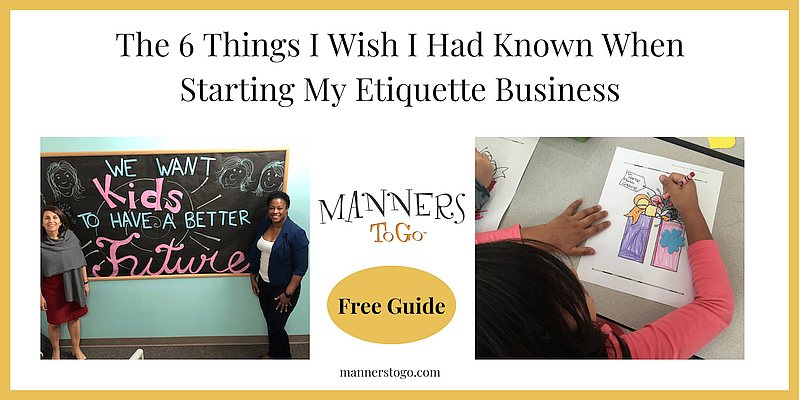 Get to Know Manners To Go™
Most likely, you will want to get to know us. Feel free to call or email us. Click on the links below. We are happy to discuss the details with you.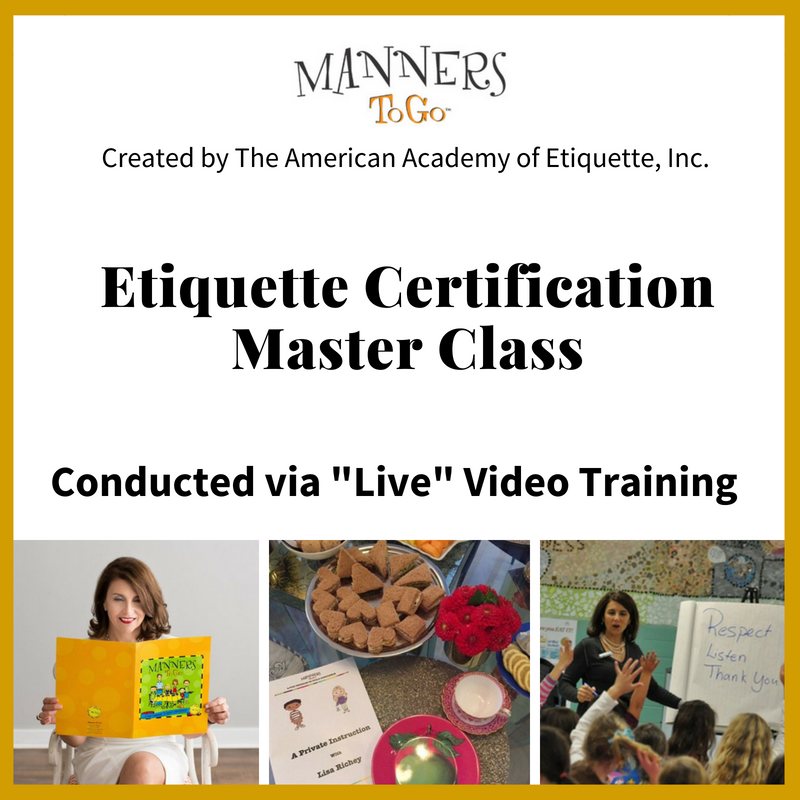 Option #1:
"Live" Video Training
If you are looking to start immediately and save money on travel and time, then this is your best option.You choose the dates of our trainings. Most choose to have their sessions once a week, others twice. This is a "live" and private training. It is NOT self-guided.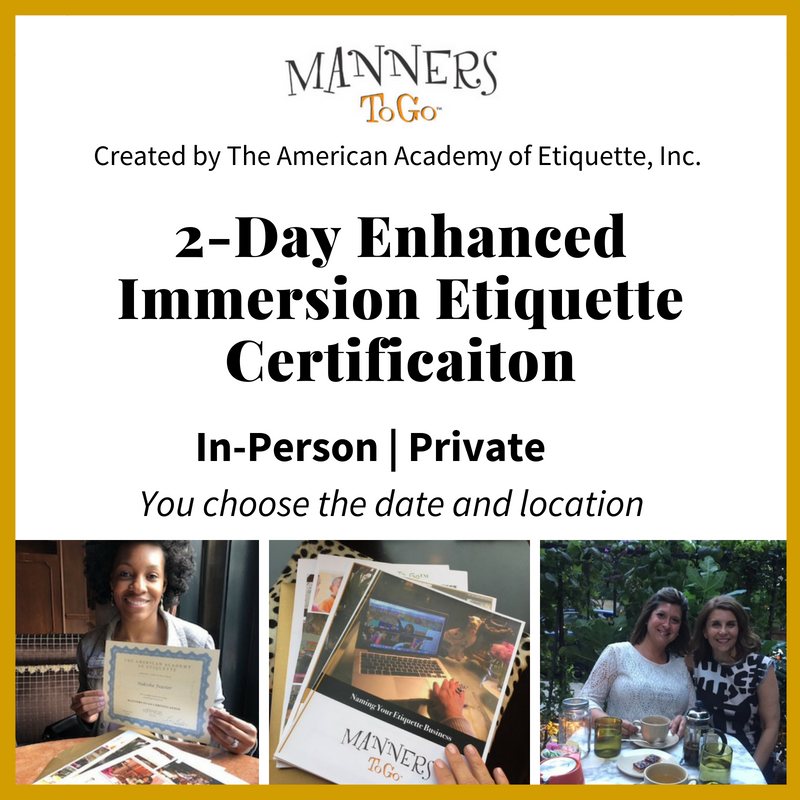 Option #2:
Two-Day In-Person
PRIVATE Training. That's right, we meet in person, the two of us and our focus is completely on your business. Click the image above or follow the button below to learn more and to see a list of cities available for your training.

Receive the curriculum and book your training dates
Upon payment, you receive the curriculum. Next, we will send an email asking you to schedule your first training date.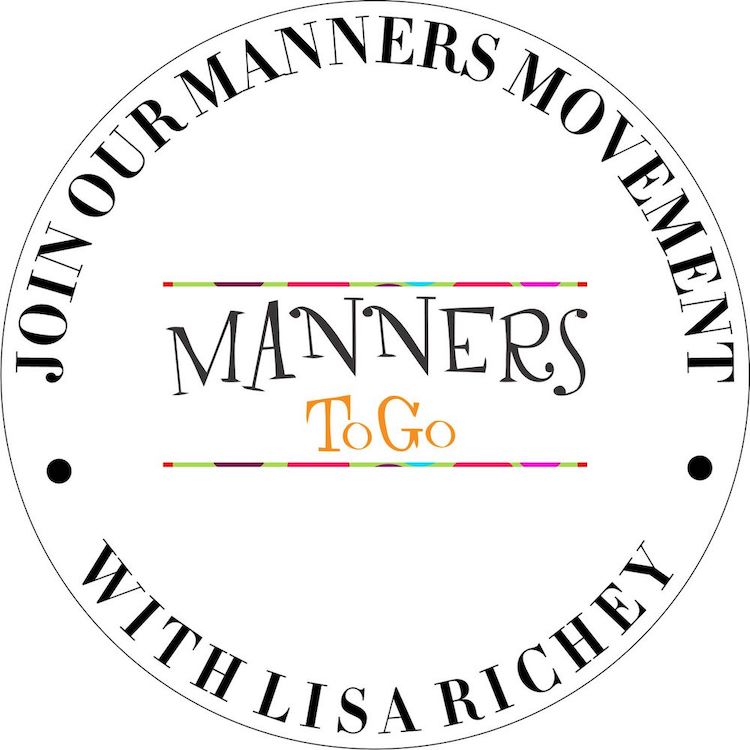 Join the
Manners To Go™ movement with Lisa Richey.