Recently I interviewed our new etiquette expert, Louise McDonough. She is now licensed and trained to teach manners to children and we are happy to have her.
Watch the interview as she ties in so many memorable moments.
Louise starts out by talking about why confidence is memorable – especially for children. Children who use their good manners stand out. Adults do too.
Manners and social skills are the foundations for being confident, well-rounded, and comfortable in life.
Louise will be teaching all of this to her new students. She has already hit the ground running and sending out proposals and letting her community know about her business.
When I asked Louise what inspired her to start a business teaching manners, she thought about the effect Covid has had on children. The isolation – and how their world became so small.
This led her to start her etiquette business sooner than later. Children need our help now.
Louise has been living in Italy for the past few years and has recently returned to live in the US.
I loved our conversations during her training about her time there with her husband and daughter.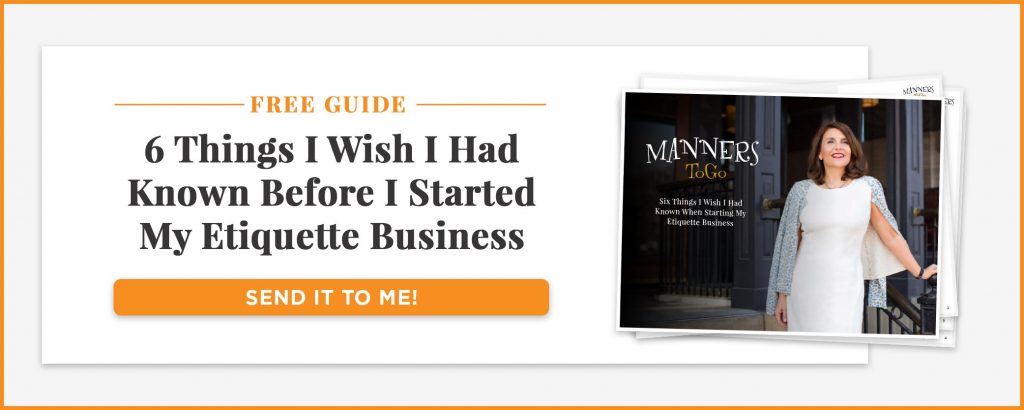 A Fascinating Part of Our Conversation: Schools in Italy and How They Eat Lunch
Louise shared many of her observations. One topic that really caught my attention was the difference in how Italian schools handle lunchtime.
Children in Italy go home during lunch. They spend 1.5 hours with family or friends over a healthy lunch.
They are not eating on the run – 20 minutes out of a brown paper bag or lunch box.
This allows for more social time with family – time to relax.
Doesn't a civilized lunch for children sound like a good idea?
Imagine, no phones and a time when you value conversation and good food.
Louise noted how mealtime can benefit all generations.
Children can learn so much from the elderly. They love to hear stories about how their grandparents grew up. And of course, grandparents and other older adults love to relive beautiful memories from their past.
Louis continues to share who should we invite to a dinner party. You do not want to miss this discussion.
And the book she read most to her daughter while she was young.
Louise already has her website up and running. You can more about Louise and her new business, Mastering Manners by clicking this link.
To follow Manners To Go on Facebook, click here.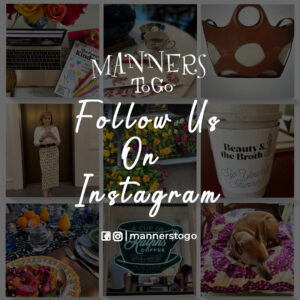 Now, it is your turn to live out your desire to teach manners to children.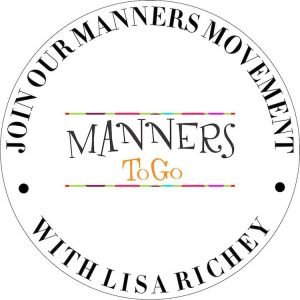 Here is a FREE Guide to Help YOU Start a Business Teaching Manners to Children
CLICK THE IMAGE TO GET THE DOWNLOAD RIGHT NOW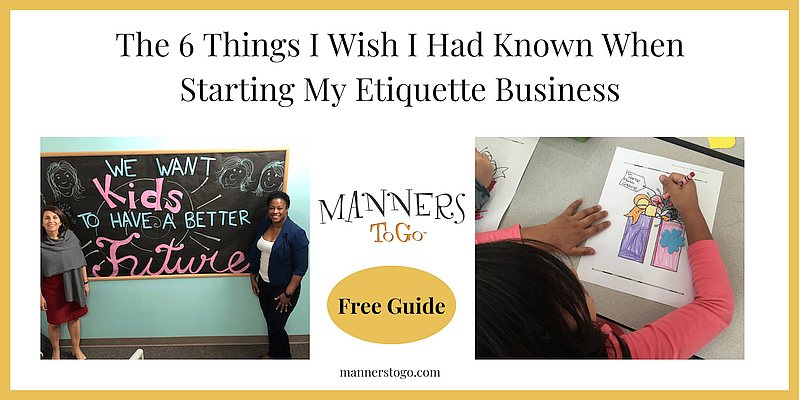 Get to Know Manners To Go™
Most likely, you will want to get to know us. Feel free to call or email us. Click on the links below. We are happy to discuss the details with you.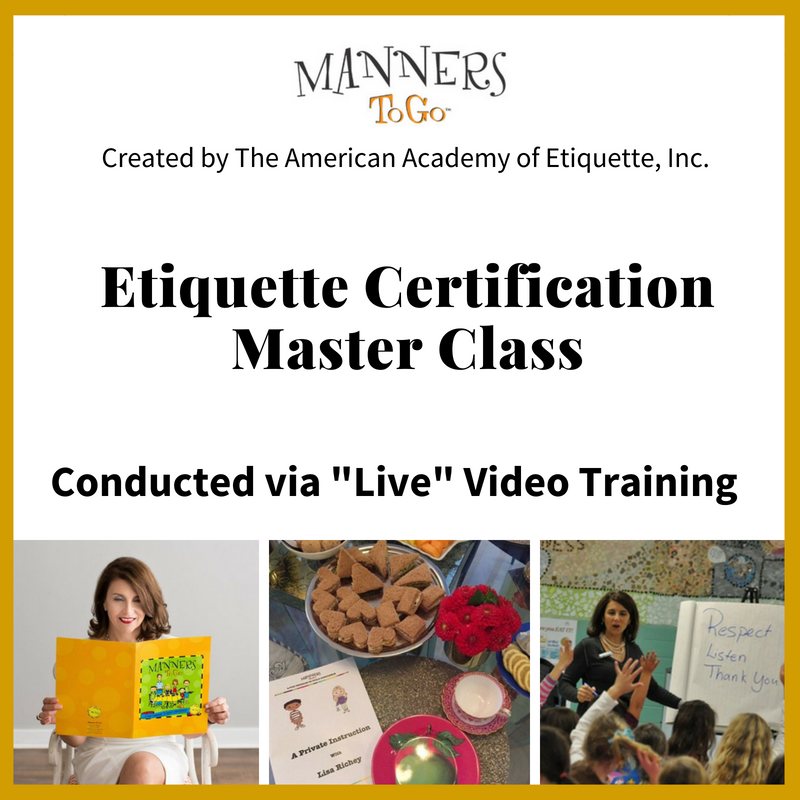 Option #1:
"Live" Video Training
If you are looking to start immediately and save money on travel and time, then this is your best option.You choose the dates of our trainings. Most choose to have their sessions once a week, others twice. This is a "live" and private training. It is NOT self-guided.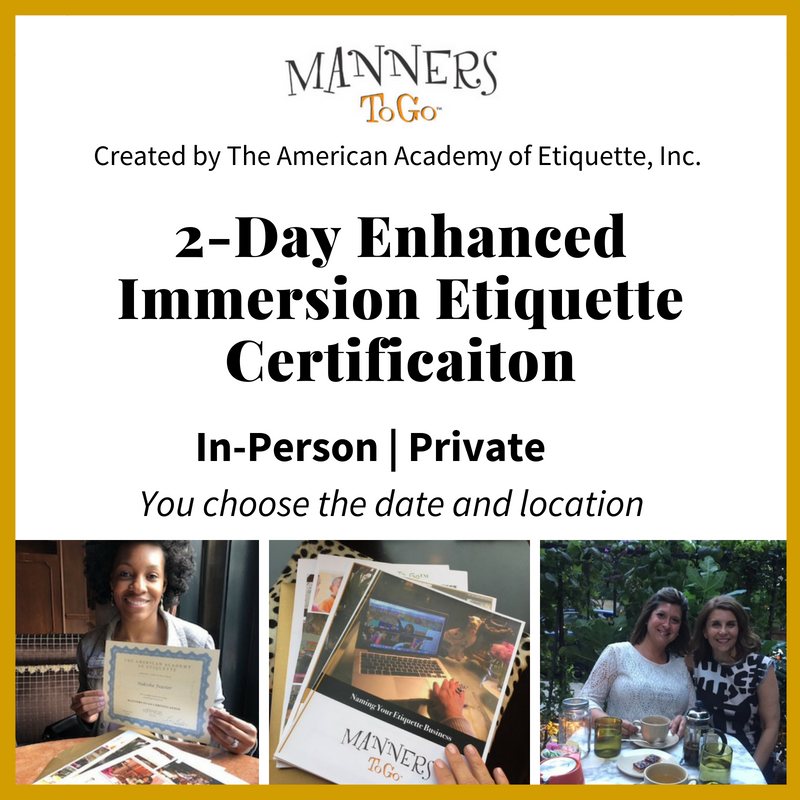 Option #2:
Two-Day In-Person
PRIVATE Training. That's right, we meet in person, the two of us and our focus is completely on your business. Click the image above or follow the button below to learn more and to see a list of cities available for your training.

Receive the curriculum and book your training dates
Upon payment, you receive the curriculum. Next, we will send an email asking you to schedule your first training date.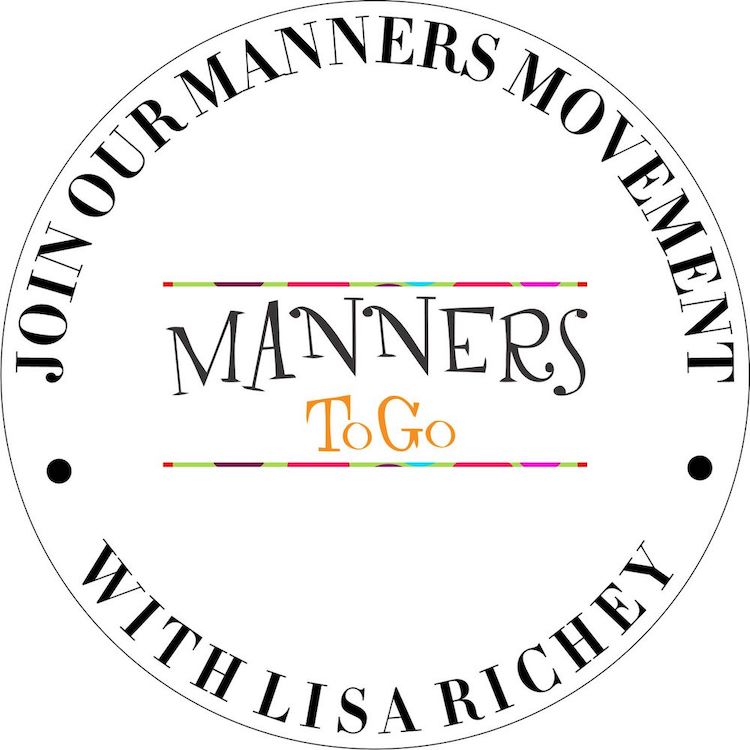 Join the
Manners To Go™ movement with Lisa Richey.