We have a great deal going on over here at Manners To Go and we want to share it with you.
So many new licensees are joining us. Stay tuned as we start to interview them.
One is a nanny. She has many experiences to share. Another is a mother and entrepreneur who has spent the last few years in Italy. She has recently moved back to the states.
A new one started her etiquette training this week. She has been a teacher in the public schools and has ventured out on her own. She started a business as a literacy coach and is adding life skills and manners.
We have an in-person Philadelphia Pop Up happening in August. This pop-up allows you to be trained, licensed and certified in-person. Many have asked for the human connection and we are delivering this experience. Stay tuned for more. If you can't wait, email us and I promise to share what I know so far. This will include a chance for you to observe a Manners To Go class in action.
If you want to add the business etiquette certification, we can offer that too.
Watch the video and enjoy the long holiday.
Here is a FREE Guide to Help YOU Start a Business Teaching Manners to Children
CLICK THE IMAGE TO GET THE DOWNLOAD RIGHT NOW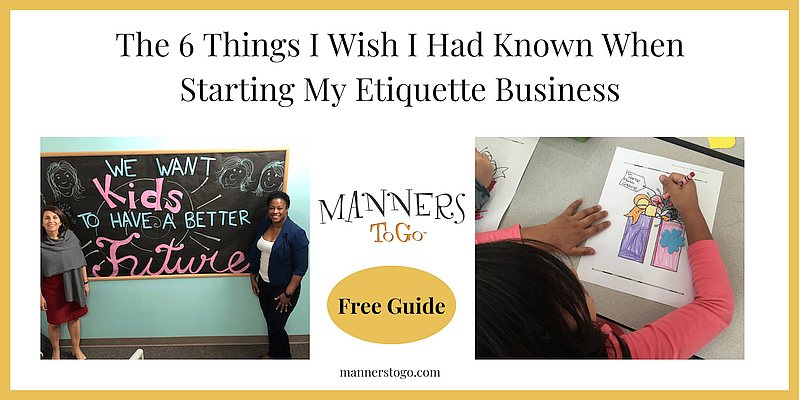 Get to Know Manners To Go™
Most likely, you will want to get to know us. Feel free to call or email us. Click on the links below. We are happy to discuss the details with you.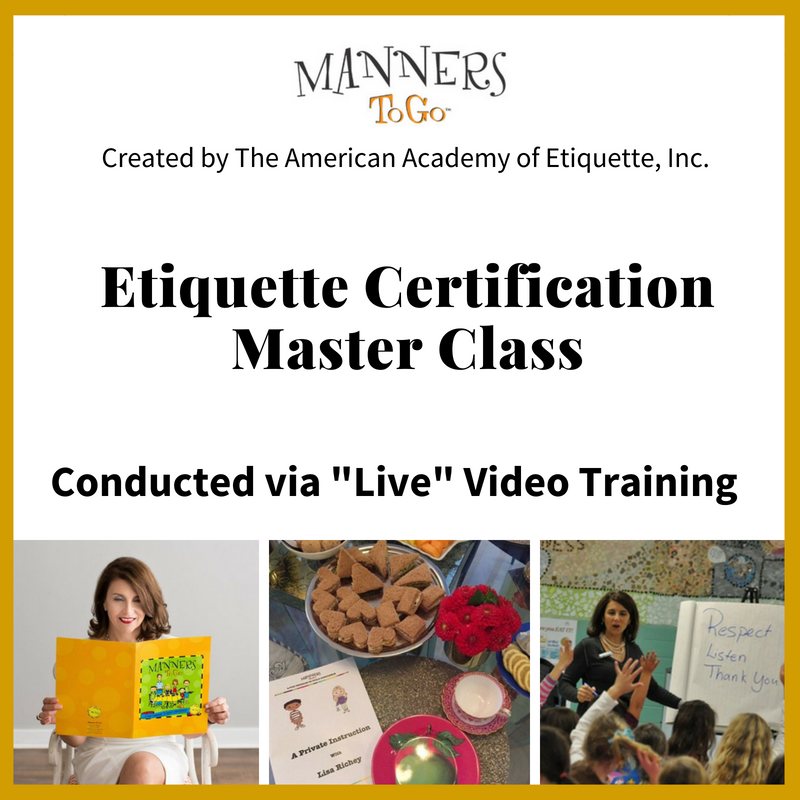 Option #1:
"Live" Video Training
If you are looking to start immediately and save money on travel and time, then this is your best option.You choose the dates of our trainings. Most choose to have their sessions once a week, others twice. This is a "live" and private training. It is NOT self-guided.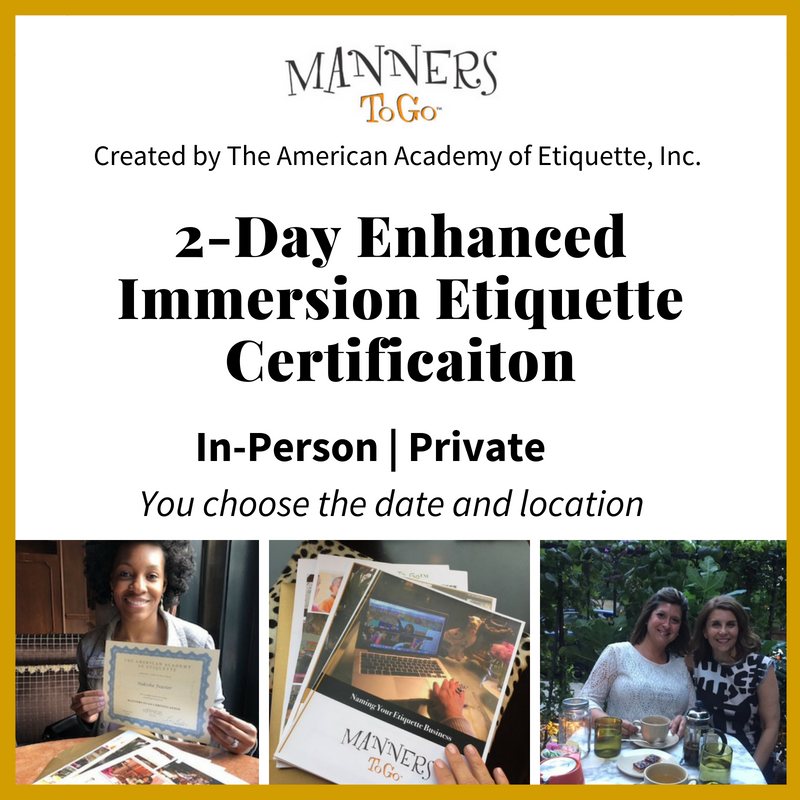 Option #2:
Two-Day In-Person
PRIVATE Training. That's right, we meet in person, the two of us and our focus is completely on your business. Click the image above or follow the button below to learn more and to see a list of cities available for your training.

Receive the curriculum and book your training dates
Upon payment, you receive the curriculum. Next, we will send an email asking you to schedule your first training date.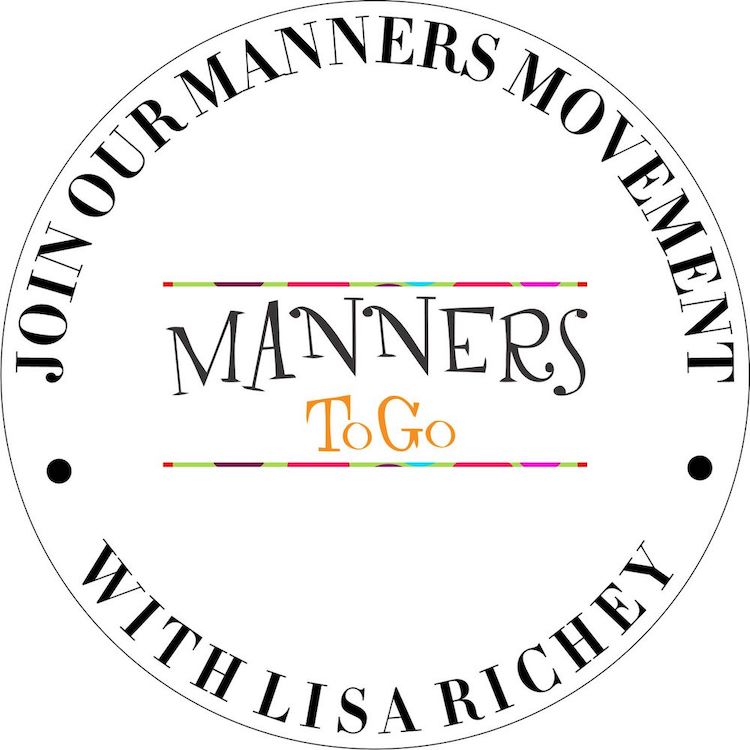 Join the
Manners To Go™ movement with Lisa Richey.