If you registered for our afternoon tea, you might be asking, "what should I serve for afternoon tea"?
If not, what in the world are you waiting for.….click here to register (or the image.) There are two dates to choose from: May 6 or 8, 4pm EDT.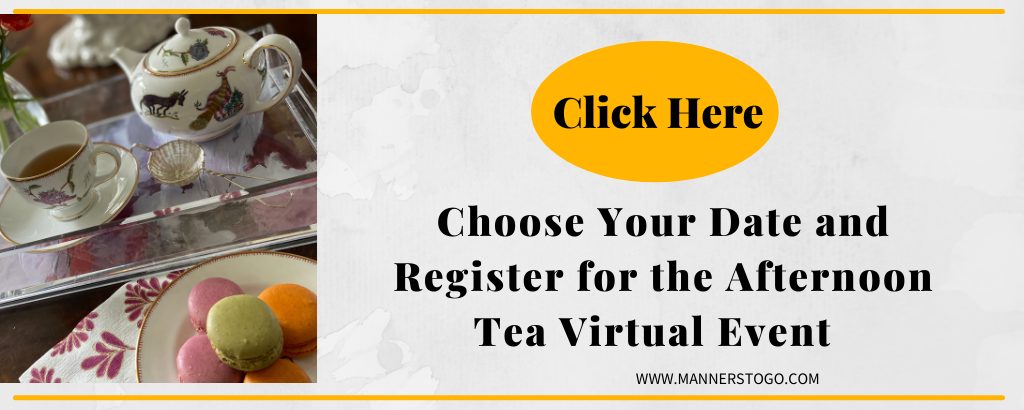 Serving food is not necessary. If you don't have time to prepare food, don't worry about it. Do the best you can.
However, if do have time, boil some water for a pot or cup and enjoy your favorite tea, a cookie and click the link to join us.
I am happy to tell you we have followers joining us from around the world.
If you have time to and can be more elaborate with your tea menu, here are a few suggestions.
An Afternoon Tea Menu Fit for a Queen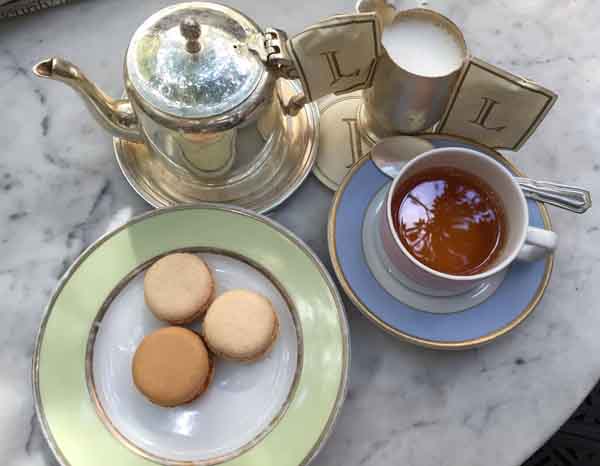 Favorite Tea (loose or teabag)
Scones (see my favorite recipe below) with clotted cream and jam (butter, if you prefer)
Finger Sandwiches (limitless options: cucumber, salmon, egg salad, ham with brie, etc,)
Assorted Petite Sweets (fruit tarts, cookies, pastries, macaroons, etc,)
The Best Scone You Will Ever Eat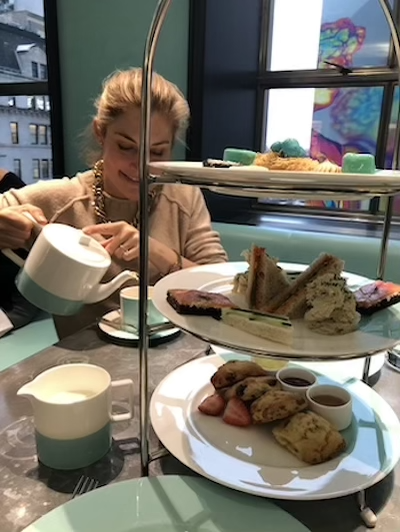 Claridge's in London is known for their afternoon tea.
A few years ago, I invited about twenty or so over for afternoon tea to honor the Downton Abbey movie. I served the scones mentioned below. They were outstanding! The best I have made.
I am sharing the recipe with you today. The ingredients are easy to find….most likely you already have them in your pantry.
From 'Claridge's: The Cookbook' by Martin Nail and Meredith Erickson/Mitchell Beazley Publishing
Ingredients:
11 1/2 ounces (330 g) plain flour, plus extra for dusting
2 1/4 ounces (60 g.) caster sugar (white sugar works well)
1 1/2 tablespoons baking powder
1/4 teaspoon salt
3 1/4 ounces cold unsalted butter, cubed
2 1/2 ounces (70 g.) raisins (optional; I like currants when I can find them)
3 3/4 ounces buttermilk (110 ml)
3 ounce whole milk (90 ml.)
3 3/4 (fluid ounce) 110 ml.) whole milk
1 beaten egg with a pinch of salt for the egg wash
In a large bowl, combine the flour, sugar, baking powder and salt, then add the butter and rub into the flour mixture with your fingers until you have a fine crumb (you could also pulse this five to six times in a food processor to achieve the same sandy texture, but it's almost as fast to work by hand). If you're making raisin scones, stir the raisins in now. Transfer to a smaller container, cover and leave to rest in the refrigerator overnight, or until thoroughly chilled.
The next morning, preheat the oven to 475 degrees Fahrenheit.
Transfer the butter and flour mixture to the standing mixer. Slowly mix in the buttermilk and milk until the dough comes together.
On a lightly floured surface, roll out the dough to form a circle, about 8 inches (21 cm.) in diameter and 3/4 inch (2 cm.) thick, then cut out 12 scones using the pastry cutter. Transfer the scones to the prepared baking tray.
Using a pastry brush, carefully brush the tops with the egg wash. We like to let our scones sit out for 20 minutes at room temperature to give the baking powder a chance to activate before we bake them.
Bake until evenly golden, about 12–13 minutes. Leave to cool for 5 minutes, then serve warm.
To serve: We strongly suggest serving these only on the day of baking. Leftover scones can be frozen and will remain good for up to three weeks: as needed, defrost completely, then reheat in a preheated 350 degree Fahrenheit.
Enjoy and see you next week. And don' t forget to register for the tea. Here is the link again.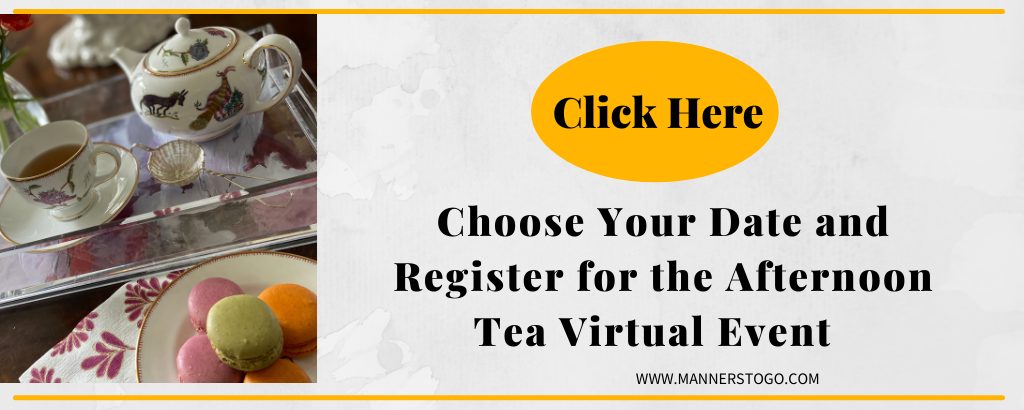 Here is a FREE Guide to Help YOU Start a Business Teaching Manners to Children
CLICK THE IMAGE TO GET THE DOWNLOAD RIGHT NOW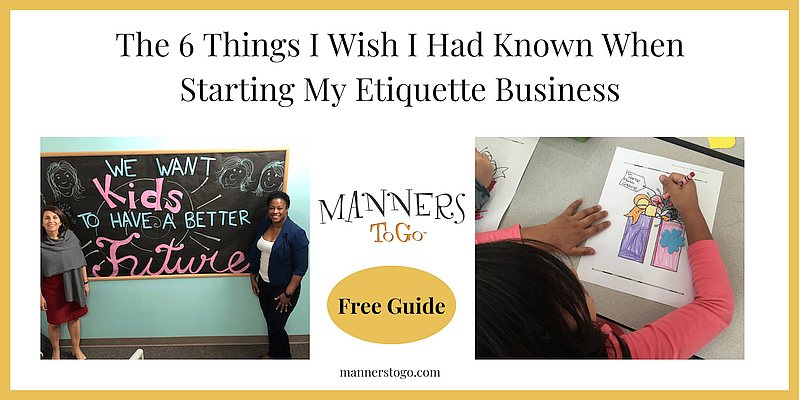 Get to Know Manners To Go™
Most likely, you will want to get to know us. Feel free to call or email us. Click on the links below. We are happy to discuss the details with you.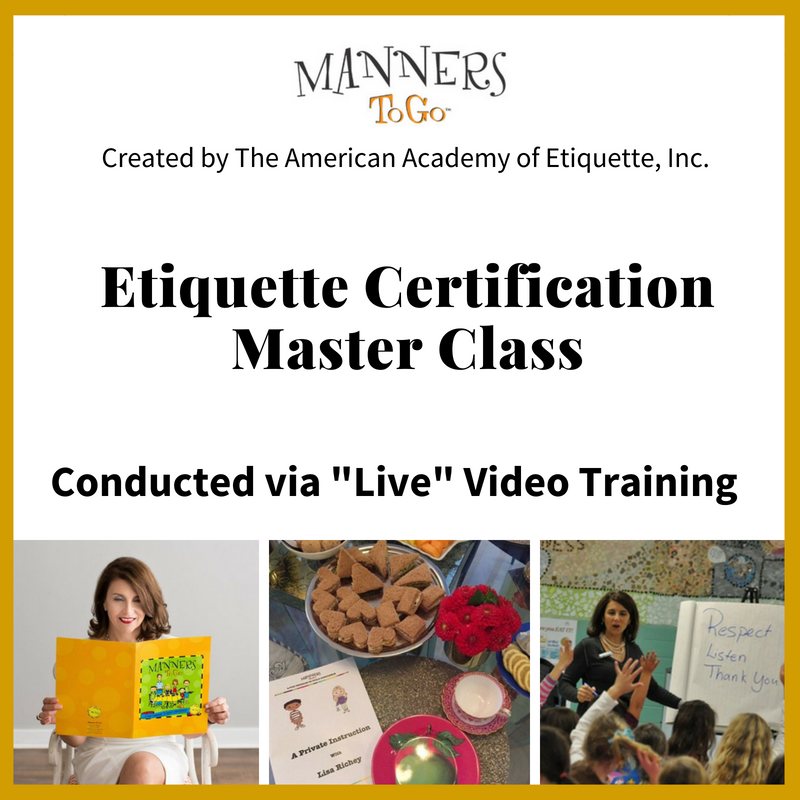 Option #1:
"Live" Video Training
If you are looking to start immediately and save money on travel and time, then this is your best option.You choose the dates of our trainings. Most choose to have their sessions once a week, others twice. This is a "live" and private training. It is NOT self-guided.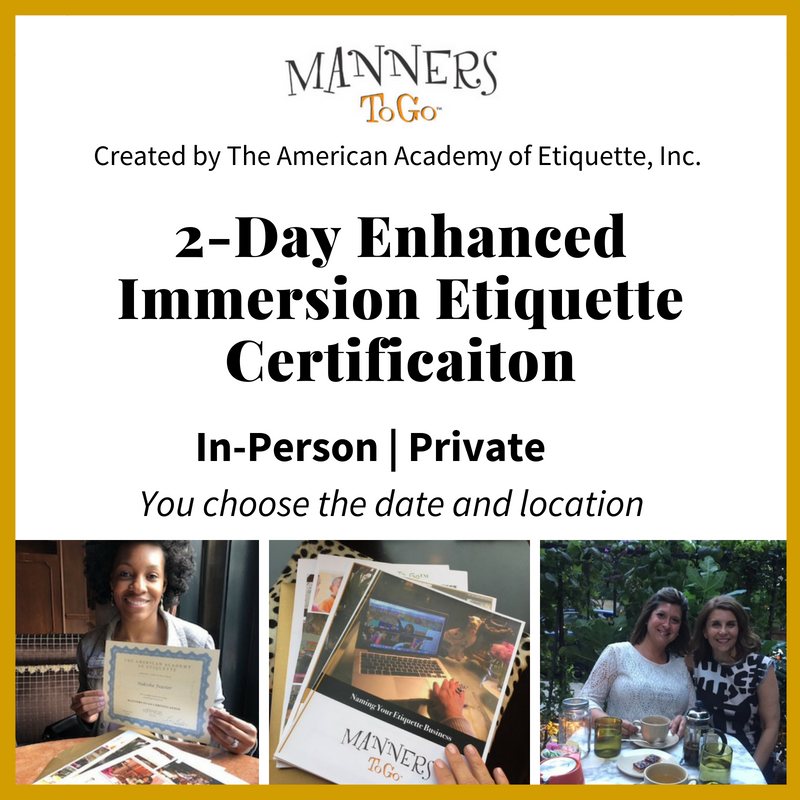 Option #2:
Two-Day In-Person
PRIVATE Training. That's right, we meet in person, the two of us and our focus is completely on your business. Click the image above or follow the button below to learn more and to see a list of cities available for your training.

Receive the curriculum and book your training dates
Upon payment, you receive the curriculum. Next, we will send an email asking you to schedule your first training date.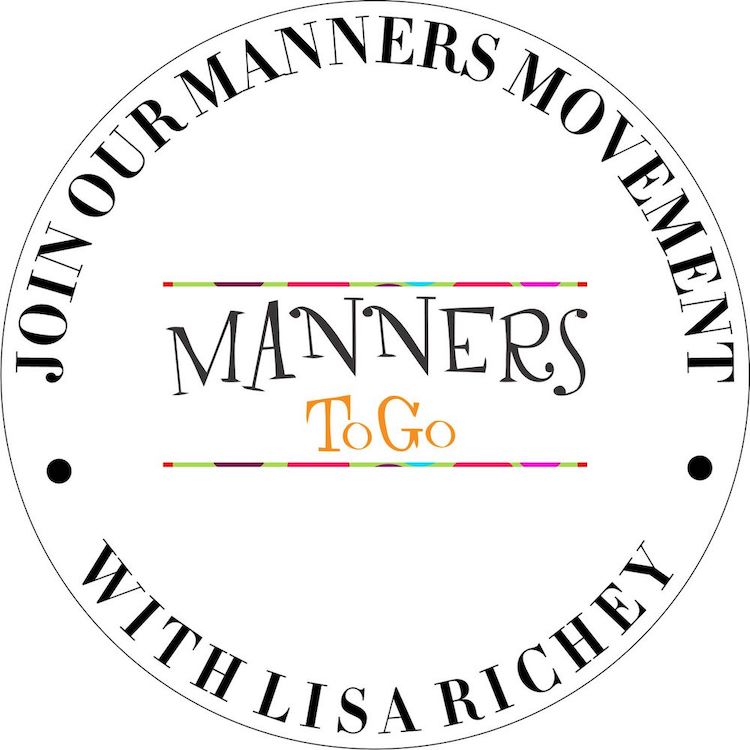 Join the
Manners To Go™ movement with Lisa Richey.