What is a "Train the Trainer" Etiquette Certification?
Yesterday, I was speaking to a potential licensee.  She was lovely, smart and in the middle pivoting a business as so many are doing during this pandemic.
Her current business was no longer in demand.   What do you do in the meantime?
You make a permanent pivot.  You change.  We are multi-dimensional and always have options.
Life has changed. Business has changed.  We can't stop.  We must soldier on.
I remember a boutique workout that I loved in Philadelphia would always remind us that what you do in January matters when you put your swimsuit on in the spring/summer.
How true is that!!!!  
What you do now with your business ideas will make a difference in the fall.  Are you ready?
Training the trainer is important for any topic. People are depending on you to teach a particular subject.  You are expected to know what you are teaching.
Training an Etiquette Expert to Teach Manners to Children
First, you must know how to teach the etiquette materials.
Second, you need to know how to teach it to children and teenagers.
That is what we do best.  We are the experts and teach and show you everything you need to know to start a business or school teaching manners to children.
This, in an essence is what a "train-the-trainer" program is….we educate you on the materials and show you how to deliver the topics.  At Manners To Go, not only do we prepare you to teach- we show you how to market your business.
And that is a really BIG deal.  Marketing a business today takes guidance.  
We show you how.
Let's get started.  Let's get you ready now for what is going to happen in the fall and into the next three years.
Become Certified to Teach Etiquette: How This Works

Most likely, you will want to get to know us.  Feel free to call or email us.  Click on the links below.  We are happy to discuss the details with you.

Decide what is the best training option for you.
We offer two trainings for to become certified to teach manners to children:
Option #1:  "Live" Video Training:  If you are looking to start immediately and save money on travel and time, then this is your best option.  You choose the dates of our trainings. Most choose to have their sessions once a week, others twice.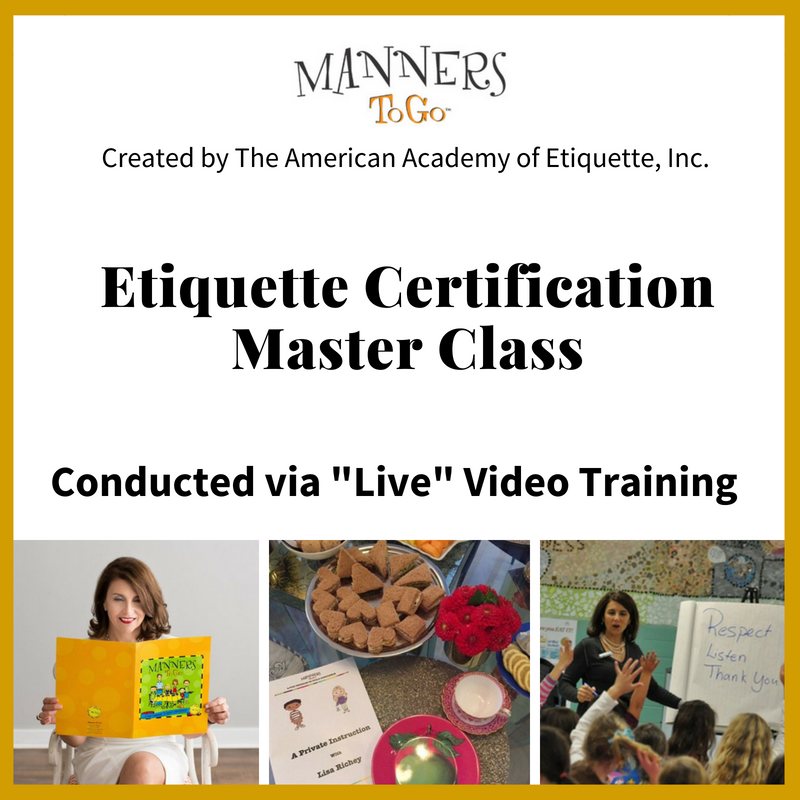 Option #2:  2-Day In-Person PRIVATE Training.  That's right, we meet in person, the two of us and our focus is completely on your business.  You also have to opportunity to observe me teaching a class.  Head over to our website or click the image below to learn more and to see a list of cities available for your training.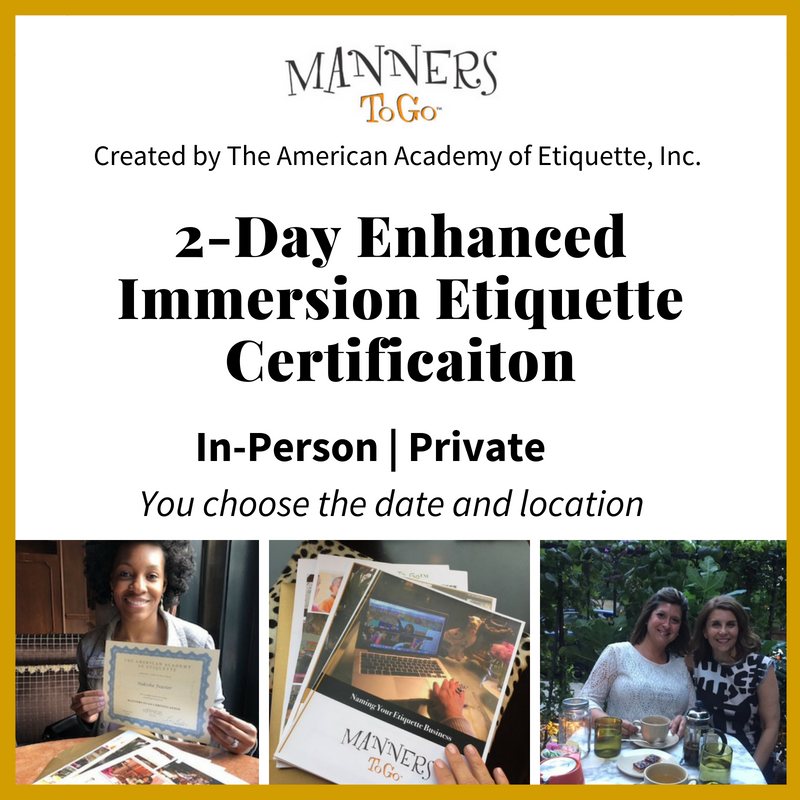 Receive the curriculum and book your training dates. Upon payment, you receive the curriculum. Next, we will send an email asking you to schedule your first training date. 
Manners To Go Resources