Here are answers to our most frequently asked questions about Thanksgiving Etiquette.
Remember,  Thanksgiving is a time for gratitude and togetherness, so approach these etiquette questions with the aim of creating a warm and welcoming atmosphere for everyone.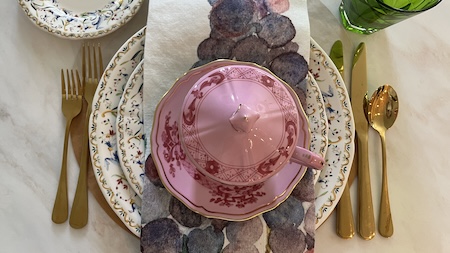 Etiquette Tips for a Happy Thanksgiving
Seating Arrangements: How do I decide where everyone should sit at the Thanksgiving table? Should I use place cards?
This is a personal choice. Some like to separate couples to encourage others to get to know one another. Personally, I like to sit with my husband during the holidays so that we can experience the feast together.
If you choose to plan ahead and make the decision of where your guests will sit, the idea of place cards is a good idea. Place cards add to the beauty of your table setting.
When considering the seating arrangements, you may want to put out of town guest next to someone they may not have seen for awhile.  Put some thought into the placement of your friends and family.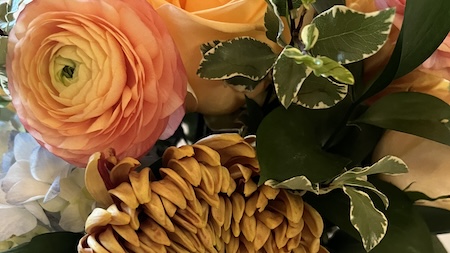 Guest Contributions: Is it okay to ask guests to bring a dish or contribute to the meal? How do I communicate this without being rude?
Absolutely, it's perfectly fine to ask guests to bring a dish or contribute to the meal, especially for casual gatherings.
Use polite language to convey the message. For example, "It would be wonderful if you could bring a dish, but of course, if that's not possible, your presence is more than enough."
Dietary Restrictions: How can I accommodate guests with dietary restrictions or food allergies without making them feel singled out?
Always ask your guests ahead of time if they have food allergies or something they don't like. Do your best to accommodate them.
As a guest, you can communicate in advance that you have certain restrictions. For example, if you are vegetarian, offer to bring a dish and share it with everyone.
Thanksgiving Toast: Is it customary to make a Thanksgiving toast, and if so, when should it be done?
Offering a toast is a personal choice. Here are a few steps to consider when toasting.
The host initiates the toast.
Toasting is usually done when the beverage is poured and each guest has been served.
Raise your glass, smile and take a sip.
Seconds and Leftovers: Is it polite to offer seconds, and how should I handle leftovers for guests?
Yes, offer your guests seconds and encourage them to partake if they would like to have a second portion.
Technology at the Table: Should I encourage or discourage the use of smartphones, tablets, or other electronic devices at the Thanksgiving table?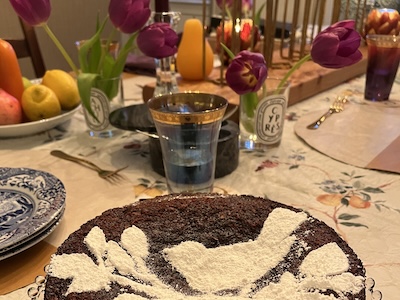 Put your cell phone away during the meal. You can always check for messages after the meal is over but not at the table. Excuse yourself if you absolutely must check your phone.
If you would like to take photos of the table setting, do this before the meal begins.
Thank You Notes: Is it necessary to send thank-you notes after hosting or attending a Thanksgiving meal, and how soon should they be sent?
Always say thank you to your host. Going the extra step and writing a handwritten note is such a gracious gesture.
Bringing a Plus-One: Is it acceptable for guests to bring a plus-one without asking, and how should hosts handle unexpected guests?
Always ask your host before bringing another guest.
Tidying Up: Should guests offer to help with cleanup after the meal, and how should hosts respond?
Yes, offer to help. Only once. If your host declines, then honor that decision.
Dress Code: Is there a particular dress code for Thanksgiving dinner, or should guests wear what they feel comfortable in?
If in doubt, ask the host.  This is not a time to wear yoga pants and a hoodie.  Dress appropriately for the occasion.
Thanksgiving Etiquette Is Not About Rules
Etiquette is not about rules.  Etiquette is about making others feel comfortable. Good communication and consideration for your guests' comfort and preferences are essential.
Here is a FREE Guide to Help YOU Start a Business Teaching Manners to Children
CLICK THE IMAGE TO GET THE DOWNLOAD RIGHT NOW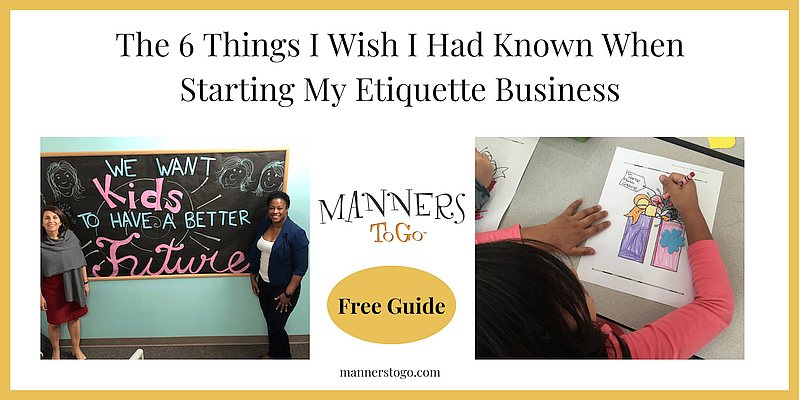 Get to Know Manners To Go™
Most likely, you will want to get to know us. Feel free to call or email us. Click on the links below. We are happy to discuss the details with you.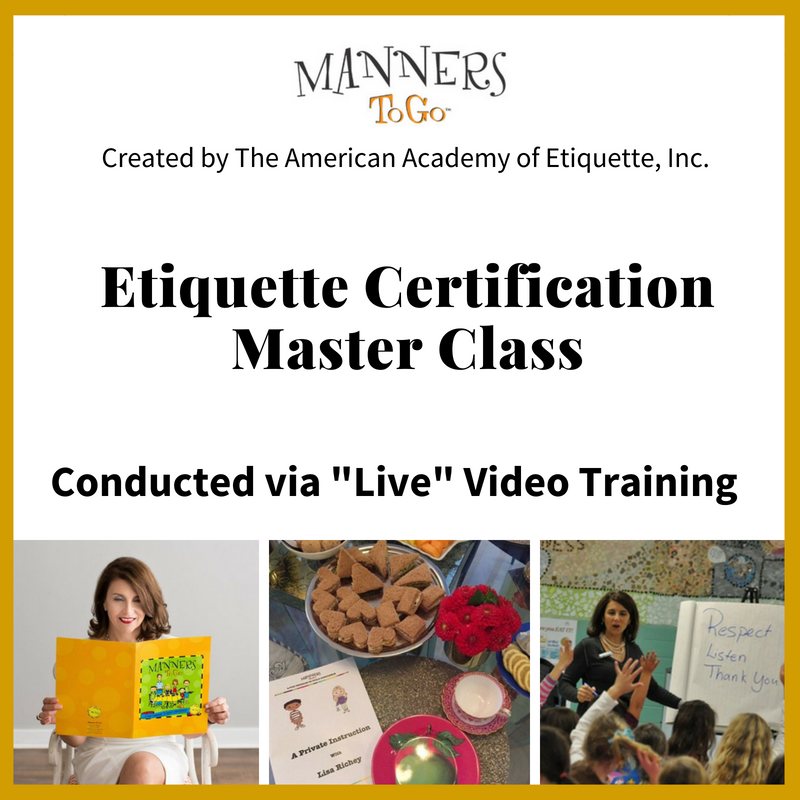 Option #1:
"Live" Video Training
If you are looking to start immediately and save money on travel and time, then this is your best option.You choose the dates of our trainings. Most choose to have their sessions once a week, others twice. This is a "live" and private training. It is NOT self-guided.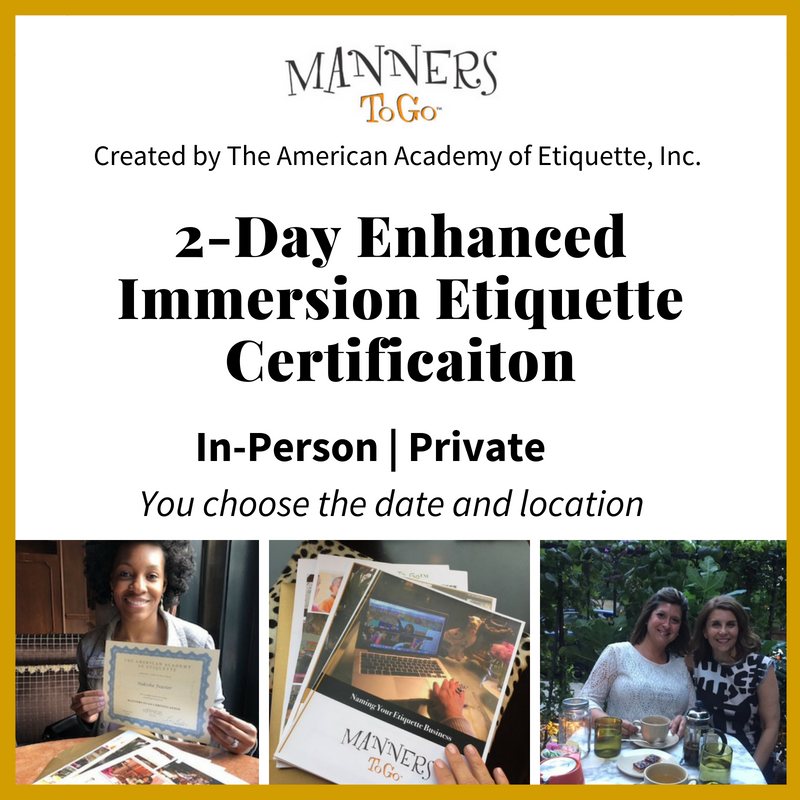 Option #2:
Two-Day In-Person
PRIVATE Training. That's right, we meet in person, the two of us and our focus is completely on your business. Click the image above or follow the button below to learn more and to see a list of cities available for your training.

Receive the curriculum and book your training dates
Upon payment, you receive the curriculum. Next, we will send an email asking you to schedule your first training date.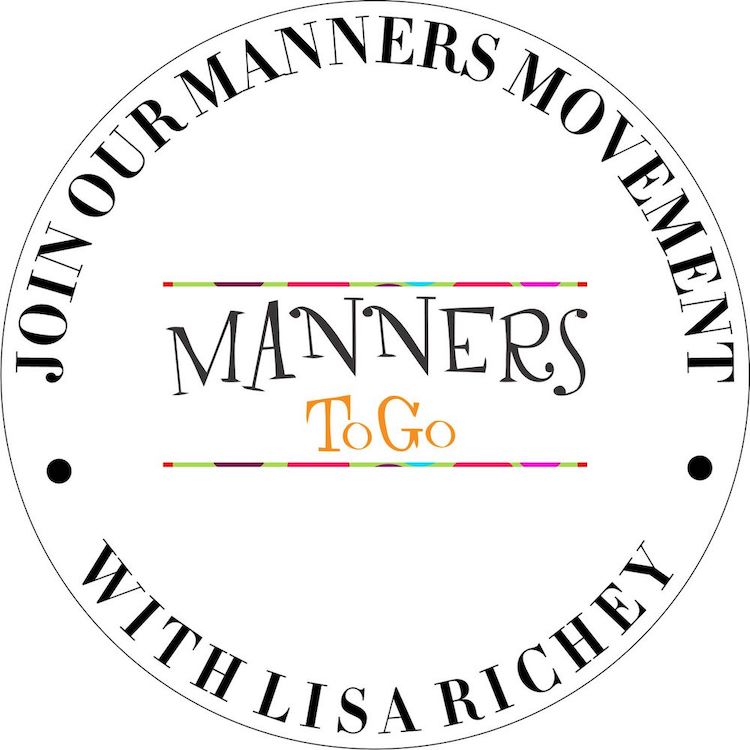 Join the
Manners To Go™ movement with Lisa Richey.