Manners should be a fundamental step in every child's learning. It's never too early to start learning manners! Teaching manners to preschoolers is powerful for parents and children alike! It helps children navigate their own social world and grow into healthy, happy adolescents and adults.
Without proper manners knowledge, children can find themselves isolated from others. Not knowing how to act or communicate can cause separation. This could hinder their social and work lives as they grow older.
Why Is Teaching Manners To Preschoolers Important?
Why should you worry about teaching manners to preschoolers?
The reasons are endless. But learning manners is a very important stage in childhood. As a preschool educator, you understand how crucial preschool is for students' development.
Children learn necessary skills at a young age so that they can continue to grow those skills as they age. If they don't have the opportunity to process those skills, they could be missing out on key lessons that they'll need later in life.
Teaching your students how to behave appropriately in a classroom helps transfer those skills to real-life (outside the classroom). Students need to learn good manners and social skills at a young age. This can help them grow into healthy, well-adjusted adults.
Your job is to help them navigate the new world of manners. By showing them appropriate actions and words for situations, you're setting a positive example for their future.
Related: Why Teaching Patience to Preschoolers Is So Important (& How To Do It)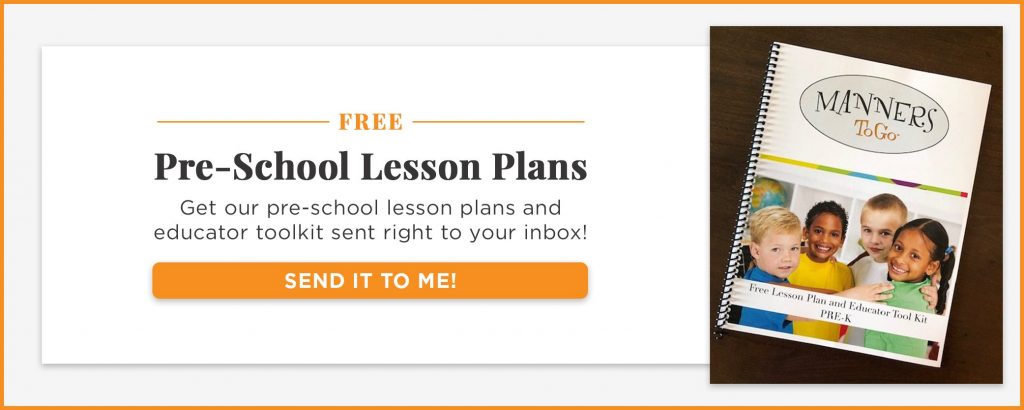 Learning Good Manners Makes Life Easier and More Fun For Preschoolers
Teaching manners to preschoolers can be fun for them. And as their educator, you should make every opportunity a fun, learning one!
Children are eager to learn. They like to copy the actions of adults because they are naturally curious. It's your job to take that curiosity they have and redirect it to learning manners.
What are manners for preschoolers?
Basic manners start with greetings and how to introduce themselves. Preschoolers are at the age where they are learning how to interact. They want to make friends. By teaching them how to politely greet one another, you're introducing a new, engaging way for them to communicate.
Respect is another big lesson that children learn at a young age. They should all learn to treat others the same way they would like to be treated. With a basic understanding of respect, children are more open to learning how to gain and show that respect.
You then have the opportunity to talk about the magic words, like please and thank you. You can also talk about the process of actively listening when someone is talking to them.
Teaching Manners To Preschoolers Makes Them More Polite and Well-Rounded
No one wants to deal with rude children. As a preschool educator, you deal with the trial and error of child behavior. But it doesn't have to mean dealing with impolite behavior 24/7.
By giving lessons on manners, students have the opportunity to change their behavior. Many children act out in inappropriate ways because they don't know how to communicate or show their feelings.
You can set a polite and appropriate example for them! Teaching manners to preschoolers gives them the resources they need to effectively (and graciously) communicate their feelings.
When children learn the cordial ways to interact with others, they are more likely to grow into considerate adults. As polite adults, they'll be more well-rounded…which can open up many opportunities for their social and work life.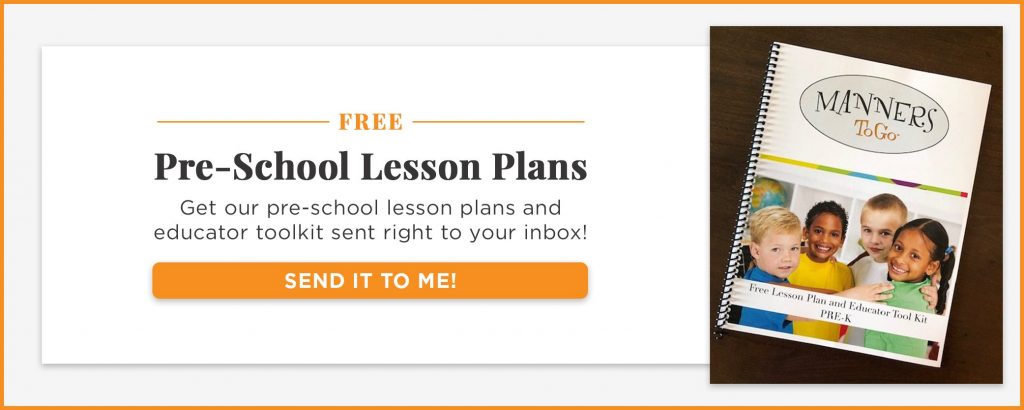 You'll Give Your Students A Number Of Incredible Benefits
The best thing about teaching manners to preschoolers is that there isn't only one benefit. As a preschool educator, you have so many opportunities to teach children so many different lessons. They have more of an opportunity to soak in all of the benefits of good manners.
Here are some qualities you can expect your students to exhibit when you teach good manners in your preschool classroom:
Increased sense of self-confidence
Higher self-esteem
Empathy for others around them
Understanding etiquette and social skills in the classroom.
Pride in showing their parents what they have learned
Improved manners in everyday life
Related: How Does a Manners Curriculum Benefit a Classroom?
How To Start Teaching Manners To Preschoolers In Your Classroom
I often hear from preschool teachers about how easy it is to teach manners in the classroom. For some, the process comes naturally. For others, it never hurts to be reminded of ways that you can start teaching manners to preschoolers in your classroom.
The first thing to remember is that eyes are always on you.
As the teacher of the class (and the only adult), your students are always going to be looking at you as the model. That's why it is so important for you to set a good example. Show them what is possible to achieve with good manners.
If you demonstrate kindness and respect to others around you, your students are going to pick up on it. When you act with kindness and respect, don't be afraid to point it out. By explaining to your students what you're doing, you can walk them through the process. As a result, it will be easier for them to transfer it into their own behavior.
Emphasize the fun of manners! Teaching polite words and actions doesn't have to be boring. You can create engaging activities that will make students excited to learn manners. Remember, if they see it as a chore, they'll be less likely to use the manners you teach.
Feel free to contact us to ask questions about teaching or to share your experience.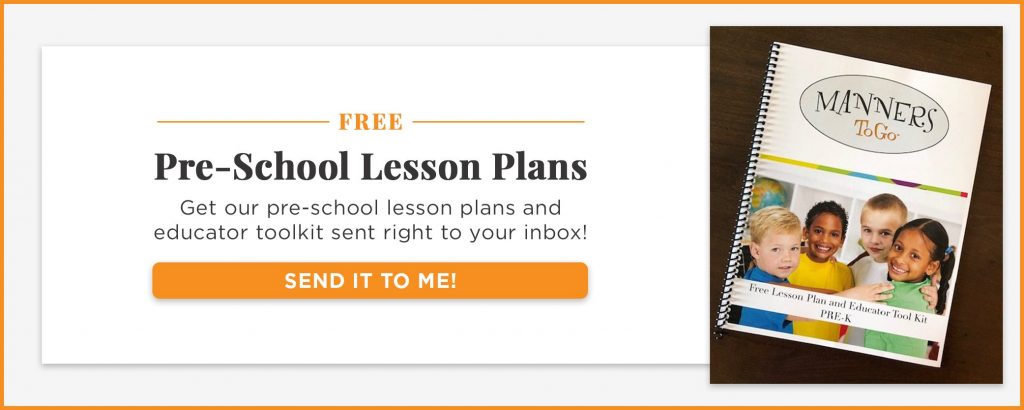 Manners To Go Makes This Process Easier Than Ever
With the Manners To Go Preschool curriculum, teaching manners in your classroom has never been easier. Our materials allow the process of learning to be fun and easy.
The beautifully illustrated images help children of all ages connect to manners. Activities, like role-playing, help spark creativity and actually make a difference.
Our lesson plans are flexible. With 10-, 20-, or 30-minute sessions, they can fit into any part of your day. Our curriculum is a great way to immerse your child in the world of manners.
---
Teaching manners to preschoolers is key in setting up their foundation. Establishing appropriate behaviors and a polite attitude can be simple and engaging. Not to mention, it will help the children grow into gracious adults!
Here is a FREE Guide to Help YOU Start a Business Teaching Manners to Children
CLICK THE IMAGE TO GET THE DOWNLOAD RIGHT NOW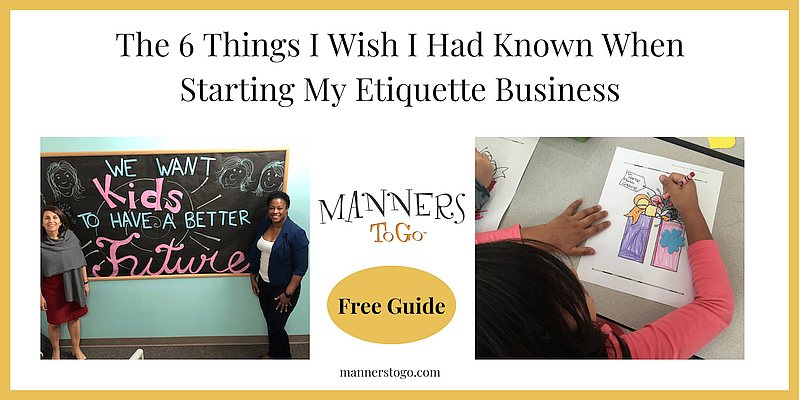 Get to Know Manners To Go™
Most likely, you will want to get to know us. Feel free to call or email us. Click on the links below. We are happy to discuss the details with you.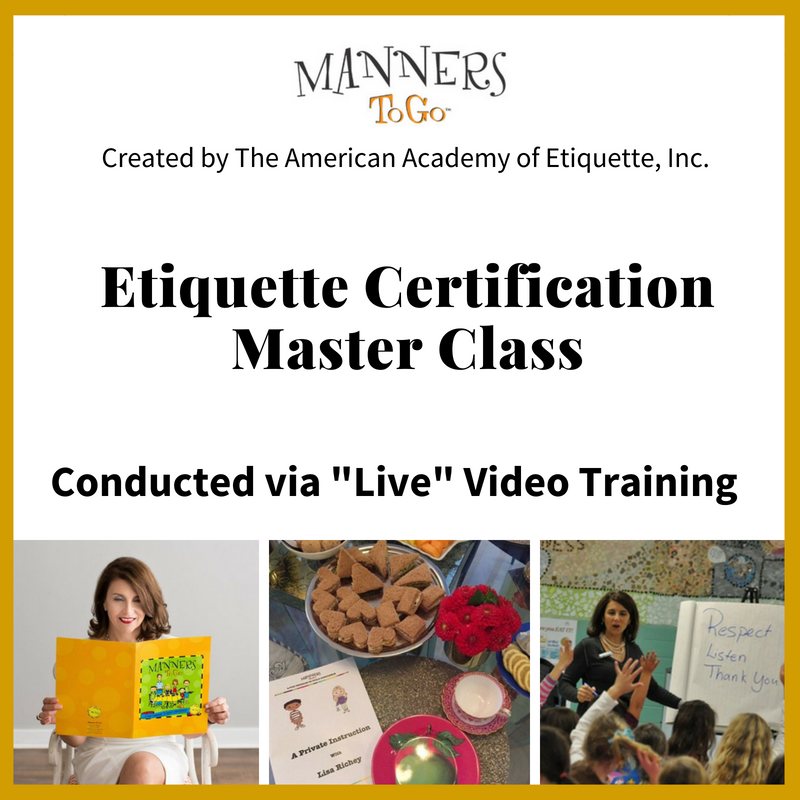 Option #1:
"Live" Video Training
If you are looking to start immediately and save money on travel and time, then this is your best option.You choose the dates of our trainings. Most choose to have their sessions once a week, others twice. This is a "live" and private training. It is NOT self-guided.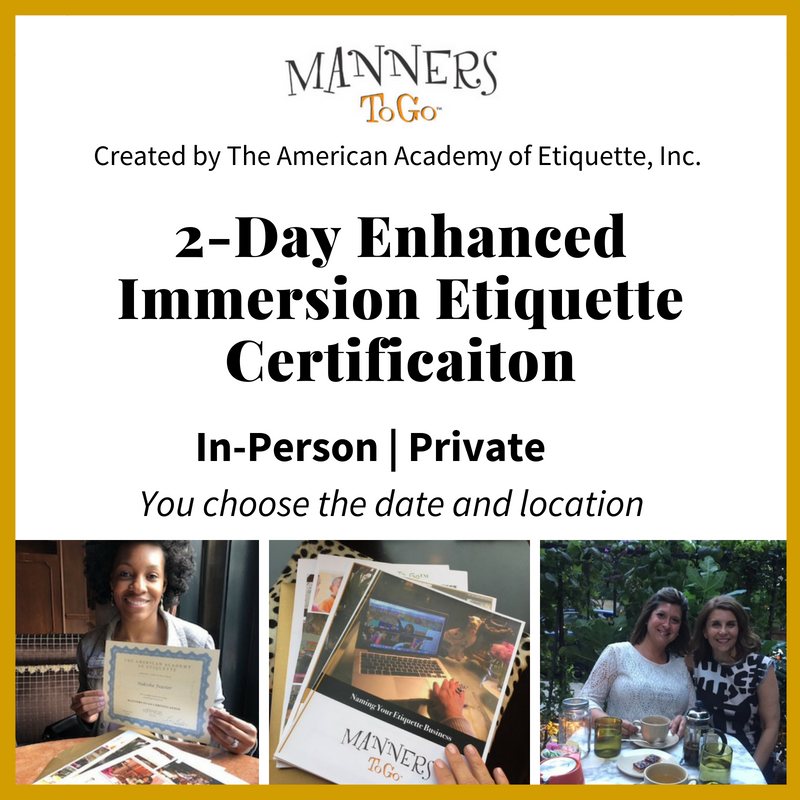 Option #2:
Two-Day In-Person
PRIVATE Training. That's right, we meet in person, the two of us and our focus is completely on your business. Click the image above or follow the button below to learn more and to see a list of cities available for your training.

Receive the curriculum and book your training dates
Upon payment, you receive the curriculum. Next, we will send an email asking you to schedule your first training date.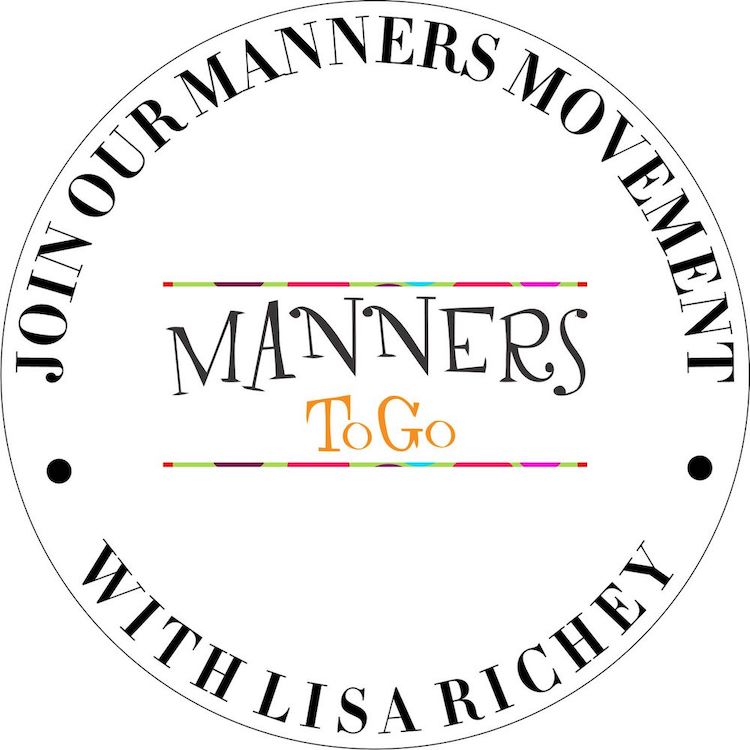 Join the
Manners To Go™ movement with Lisa Richey.