Before you stepped into the role of etiquette educator, it was likely frustrating for you to witness children with poor manners falling short of their fullest potential. But now, as a certified etiquette specialist, teachable moments are seemingly endless! You have multiple opportunities and tools at your disposal to teach kids manners.
Why Is It So Important To Teach Kids Manners?
It's essential to teach kids manners (and generally effective communication skills) so they can feel confident in a variety of situations. Manners are the foundation to feeling confident.
Imagine a child seeking help, but lacking the kind words or etiquette knowledge to have their needs fulfilled. Whether a child is struggling with a math worksheet in school or they're searching for the restroom at the zoo, knowing how to ask questions in a polite manner will help them get what they really need.
What's more, children without an etiquette education are often less comfortable speaking up because they've had poor experiences in the past. They don't understand why other people respond negatively to them.
At Manners To Go, we believe every child deserves to feel confident! Our curriculum is designed to help every child find their (politest) voice so they can enter any situation with the ability to communicate their needs, wants, and opinions.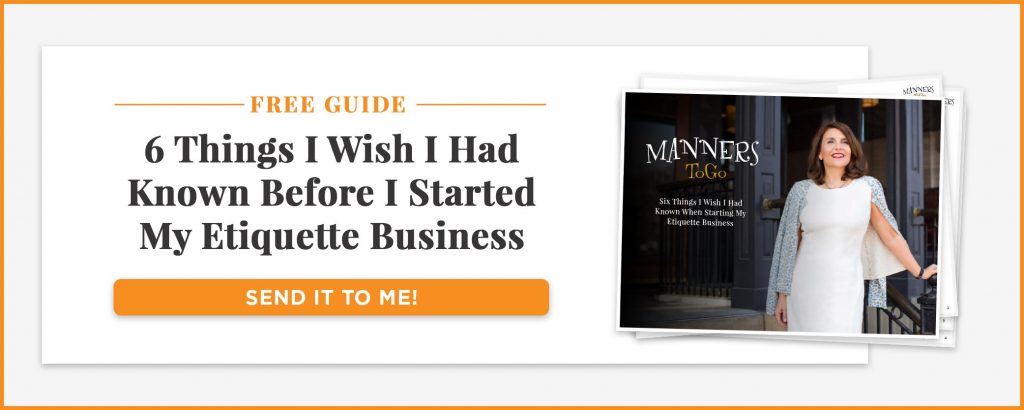 3 Ways To Teach Kids Manners As An Etiquette Professional
While there are many ways to teach kids manners, there are three prominent categories of manners that you should address first. Have a look at the basics, conversational skills, and table manners to start.
1. Basic Manners
Basic manners are those that carry from one situation to the next and always apply. From supermarkets and playgrounds to the hallways at school…basic manners are always essential and helpful.
When you teach kids manners, prioritize these things first:
Eye contact
Self respect
Introductions
These are valuable skills for children to learn because they make up the formula for a strong first impression. Kids may make mistakes after greeting others, but it certainly helps if they can maintain good eye contact long enough to say hello and state their name!
2. Conversation Skills
Many young adults struggle to hold a polite conversation nowadays. But refining conversational skills will help children of all ages grow into capable adults—worthy of their dream jobs one day.
It's more challenging to train adults in conversational skills than it is to teach children—so start early! Enforce good conversation techniques from a young age so kids can grow into adulthood feeling confident in all social and professional settings (instead trying to pick up slack on the back end).
Conversation skills are also necessary to build friendships! Children who can clearly articulate their thoughts are better able to share, take turns, accept kind criticism, and resolve conflict.
3. Table Manners
Mealtimes are an ideal opportunity to teach kids manners. Think about it: table manners encompass all the skills people use to feel confident in most social settings.
To start, children need to learn how to hold their utensils in a safe, polite way—in turn teaching them restraint, control, and awareness. They also need to understand how to navigate a table setting, which translates to feelings of independence, security, and confidence.
Most children always love studying table manners because it's action-oriented! They love to set the table and rehearse mealtime conversation. As an etiquette professional certified with Manners To Go, you'll know how to teach both American and European Style Dining!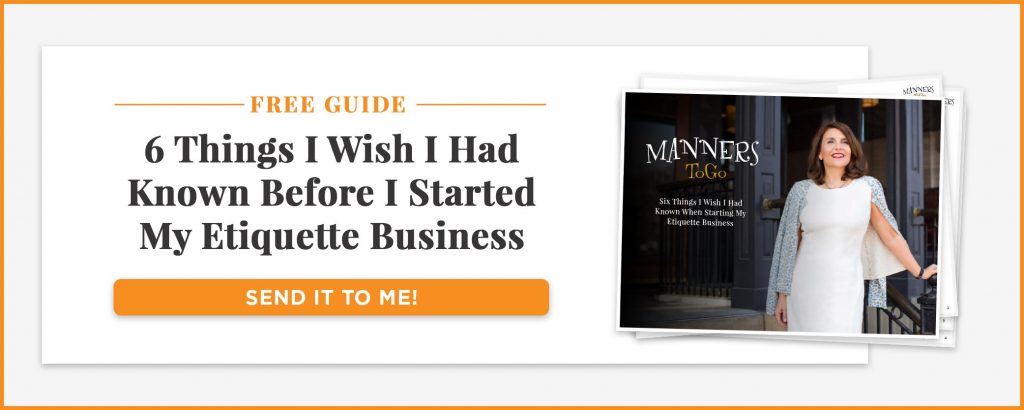 Where Can You Teach Kids Manners As A Certified Etiquette Professional?
The list of places where you can teach kids manners is vast! Schools alone have a variety of etiquette education needs, from group assemblies to after-school programs.
Not-for-profit groups like scout troops, sports teams, and church organizations appreciate etiquette educators, too. Some country clubs or youth organizations (like Jack and Jill of America) search for specialists to lay the foundation for good manners in order to bring out the best in their participants.
There's even a desire for etiquette professionals at birthday parties! Children everywhere crave the knowledge they need to succeed, so any opportunity to teach manners and make it fun is huge.
Related: 7 Ways An Etiquette Professional Can Change Lives and Help People
How To Teach Kids Manners Successfully
There are a few techniques proven to help teach kids manners. Try one or all three in your own etiquette education endeavors!
Model The Behavior You're Teaching
"Do as I say, not as I do," doesn't work for much, let alone teaching kids manners. Your students need to see you acting the same way you want them to behave.
For example, the first time you meet your students, you ought to introduce yourself politely! Make good eye contact and square shoulders to show respect. Nod along when they're speaking to you and repeat some of their words in your response to demonstrate that you were actively listening.
How you handle yourself during times of stress or disagreement is particularly important. Don't let negative emotions be an excuse for poor manners. Teach kids manners matter even when they're not feeling their best. And it's okay to feel down as long as you express your needs and disappointments in a healthy way.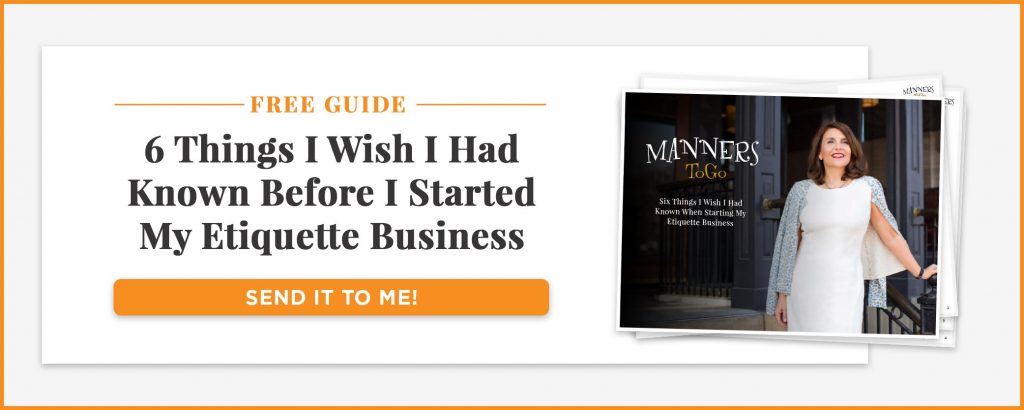 Role-Play Different Scenarios To Teach Kids Manners
Role-play is a fun way to illustrate your etiquette lessons. After all, it is role-PLAY! Stage a few imaginary scenarios in which all of your students play an important part.
When role-playing, it helps to act out the wrong way to handle social situations before you model the right way. Acting pretend-rude can be a silly way for kids to get comfortable in class and help them understand that kids with poor manners come across less seriously in real life.
Positive role-play sticks with young students better than lecturing alone. It gives them the opportunity to visualize themselves in different social situations, so when they come across the real thing, they're ready!
Focus On What's Developmentally Appropriate
Depending on their developmental maturity and aptitude for learning, different kids need different learning opportunities. But understanding what tools work best for the students in front of you can be challenging if you don't have any training.
A certification to teach manners to children from Manners To Go is the solution to that problem! We provide you with resources to understand each of your students and teach them effectively.
The knowledge you acquire from your certification will help you manage your expectations about children's unique abilities and provide valuable direction for each class you teach. You'll be more confident (not to mention better qualified!) when you complete the certification program.
---
There are many ways to teach kids manners, but a few that matter the most. Bear in mind a few basic techniques and take the time to acquire your teaching certification so you can drive the greatest impact on your students.
Here is a FREE Guide to Help YOU Start a Business Teaching Manners to Children
CLICK THE IMAGE TO GET THE DOWNLOAD RIGHT NOW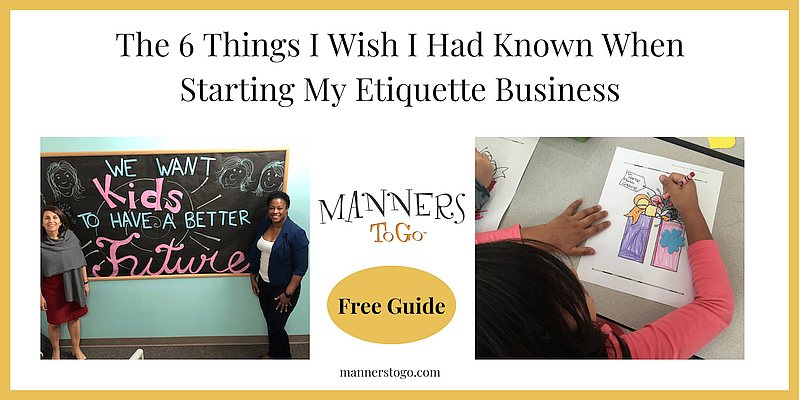 Get to Know Manners To Go™
Most likely, you will want to get to know us. Feel free to call or email us. Click on the links below. We are happy to discuss the details with you.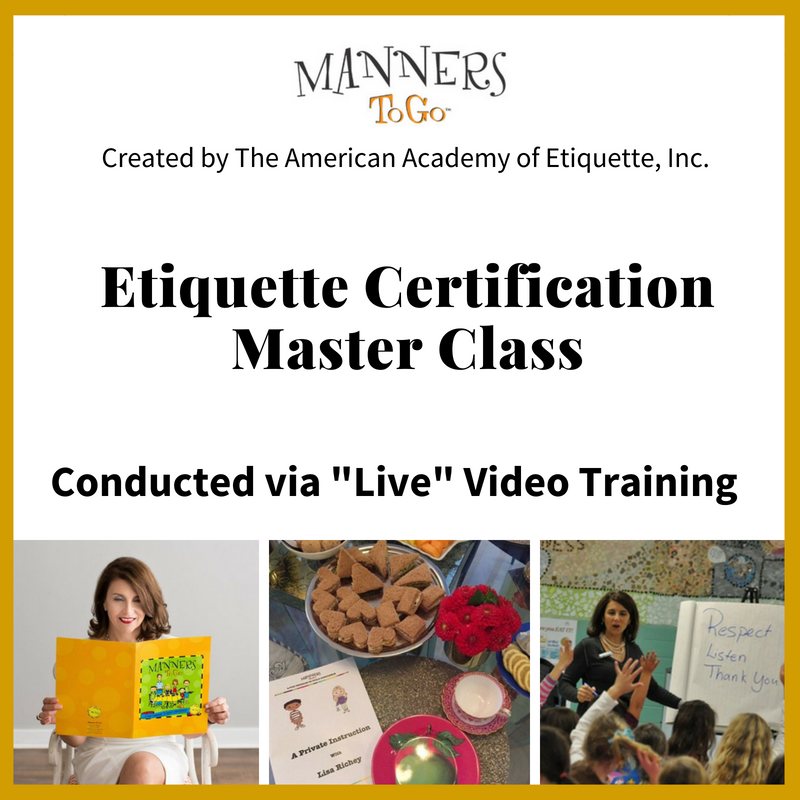 Option #1:
"Live" Video Training
If you are looking to start immediately and save money on travel and time, then this is your best option.You choose the dates of our trainings. Most choose to have their sessions once a week, others twice. This is a "live" and private training. It is NOT self-guided.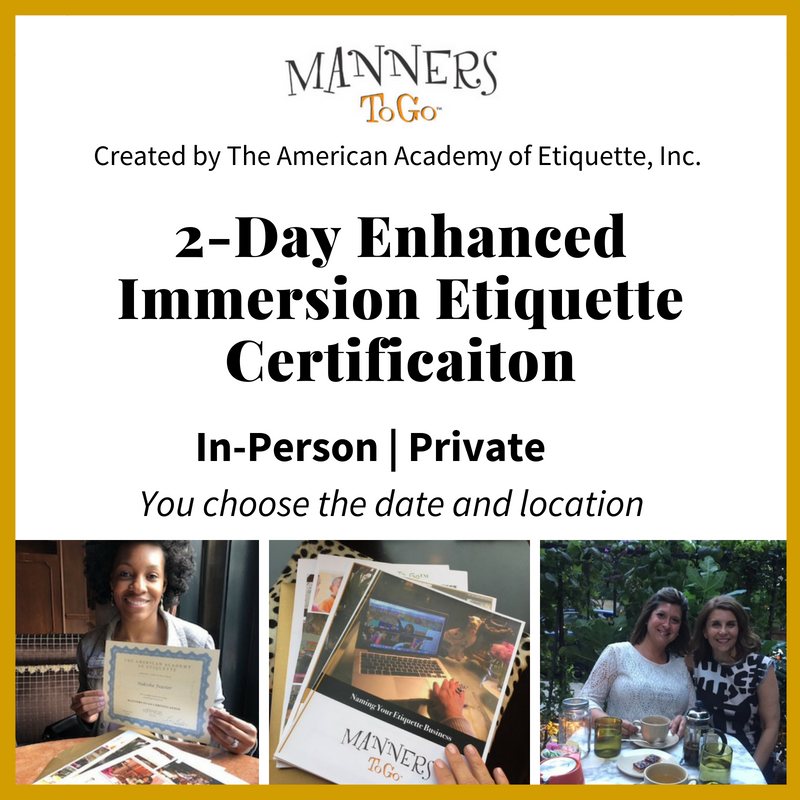 Option #2:
Two-Day In-Person
PRIVATE Training. That's right, we meet in person, the two of us and our focus is completely on your business. Click the image above or follow the button below to learn more and to see a list of cities available for your training.

Receive the curriculum and book your training dates
Upon payment, you receive the curriculum. Next, we will send an email asking you to schedule your first training date.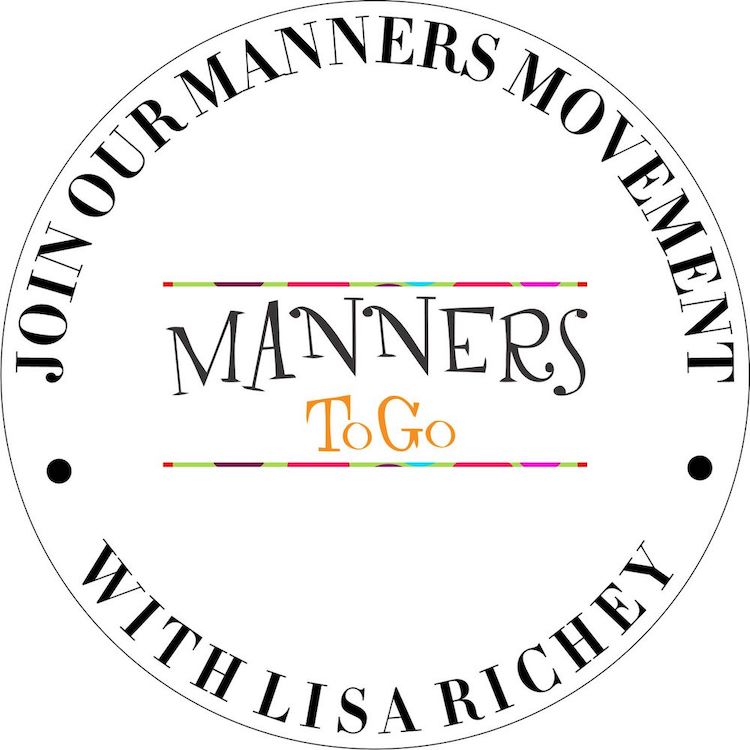 Join the
Manners To Go™ movement with Lisa Richey.