Introduction
The Wall Street Journal recently had an article about a group of psychologists that started a research program to study the benefits of social skills and manners for boys with behavioral issues.
Teachers identified the boys (ages 7-9) as highly aggressive or hyperactive. These boys were living in Montreal at the time.
The researchers divided the boys into two groups via a random drawing.
Those who were chosen to participate in the study had two years of social skills coaching. They participated in role-playing exercises that encompassed behavioral skills, fundamental manners, and positive reinforcement, just like Manners To Go.
However, the teachers also visited with the parents individually on a regular basis to provide updates.
The research and teachings were designed to help the boys deal with everyday social situations.
The study's goal was to see how much this type of training affected high-risk boys over time.
Fast forward. The researchers followed up with them from ages 10 to 24.
A large improvement in self-control, attention, and overall social skills was noted. The boys performed better in school. In early adulthood, they were more likely to have friends.
The lead researcher and a fresh group of coworkers have now returned to the experiment after 30 years.
And the outcomes are not shocking to us at Manners To Go. The social skills training made a significant difference for the boys – and society.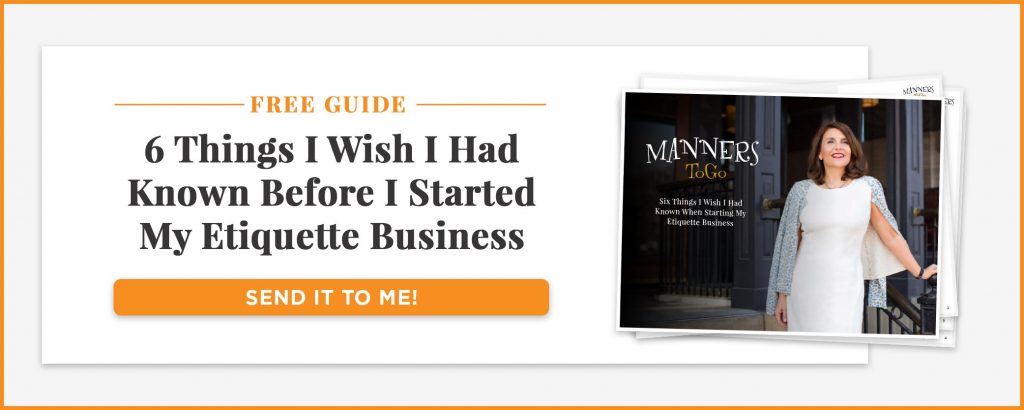 According to their research, 69% of the males from the same school who did not receive training in manners and life skills had left high school, and 32% had a criminal record.
The boys who participated in the life skills program had higher rates of marriage, 20% higher yearly incomes, and 40% lower rates of welfare dependency.
This research shows remarkable results for children and the benefits of teaching manners and social skills. An early start is also helpful.
It seems that there is little to gain and much to lose if we use the watch-and-wait method with disruptive boys, the main researcher observed. The stakes are too high".
Do You Have a Desire to Teach Manners and Social Skills?
To follow Manners To Go on Facebook, click here.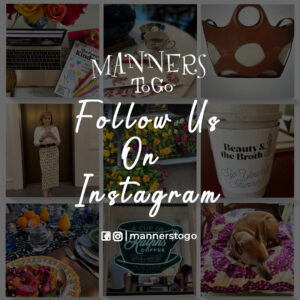 The above study validates the value of teaching manners to all children, not only boys.
I have always believed every child deserves a chance to learn good manners.
If you have the passion, then there are steps you can take to become an etiquette expert.
This takes desire, passion, and grit of course!
We make it easy.
Please let us know if you'd like to join our manners movement.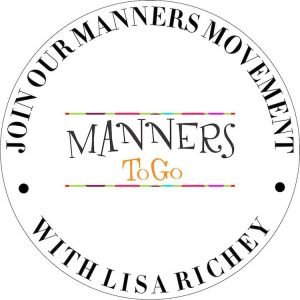 Here is a FREE Guide to Help YOU Start a Business Teaching Manners to Children
CLICK THE IMAGE TO GET THE DOWNLOAD RIGHT NOW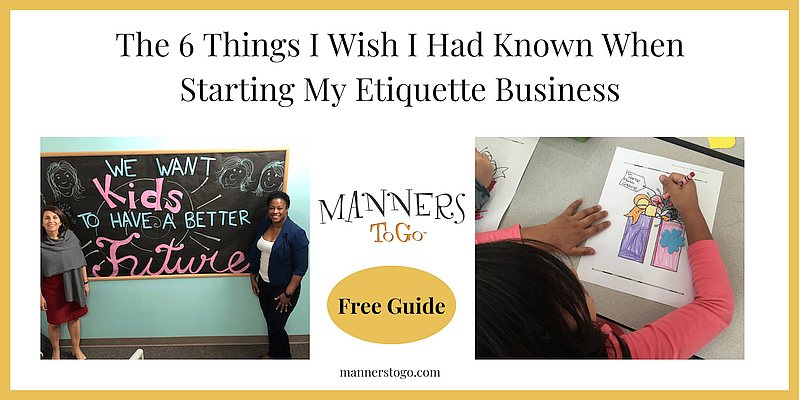 Get to Know Manners To Go™
Most likely, you will want to get to know us. Feel free to call or email us. Click on the links below. We are happy to discuss the details with you.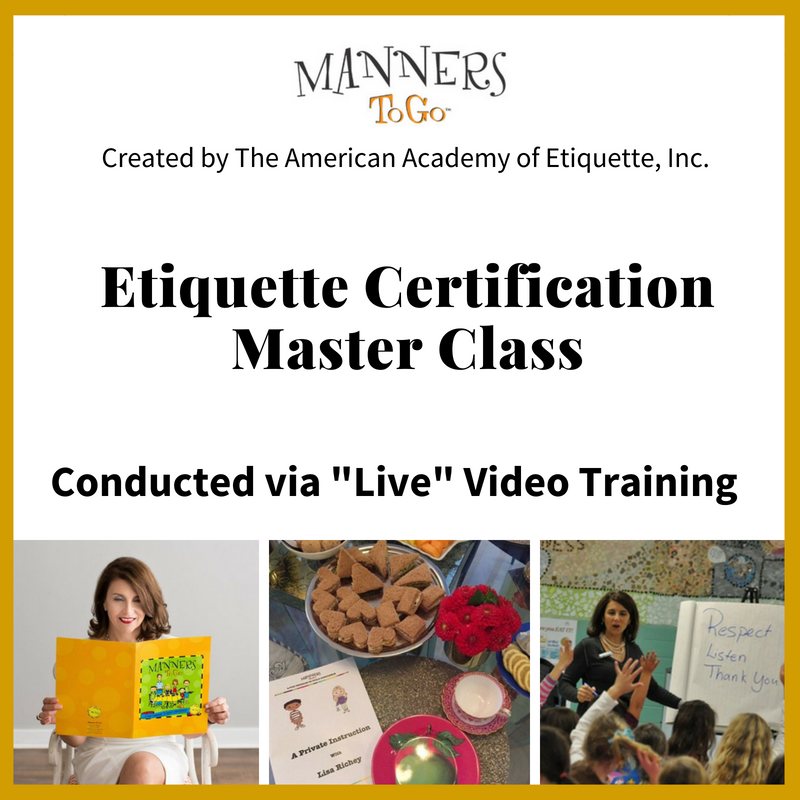 Option #1:
"Live" Video Training
If you are looking to start immediately and save money on travel and time, then this is your best option.You choose the dates of our trainings. Most choose to have their sessions once a week, others twice. This is a "live" and private training. It is NOT self-guided.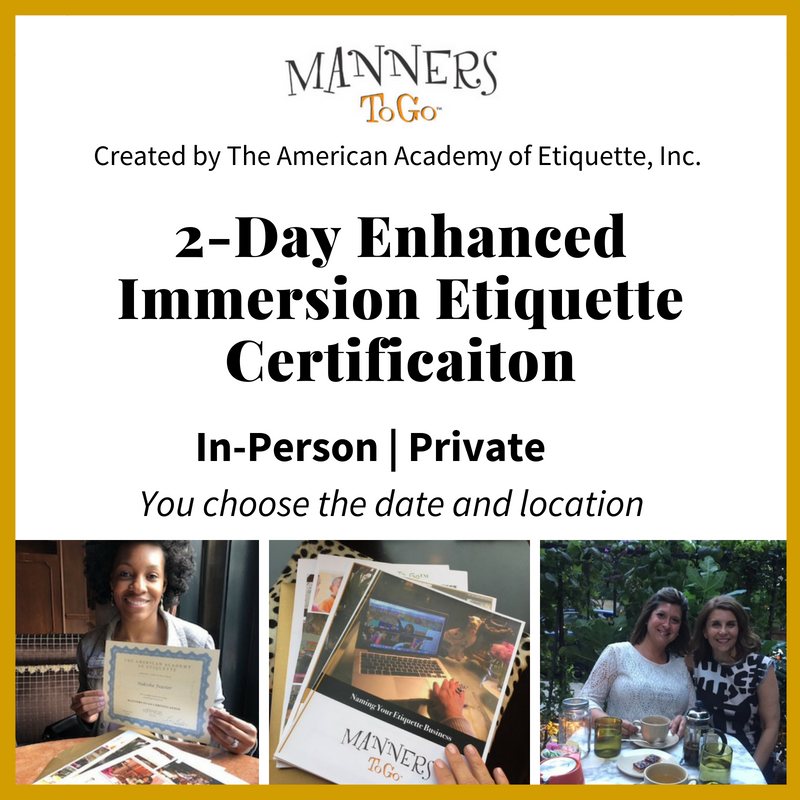 Option #2:
Two-Day In-Person
PRIVATE Training. That's right, we meet in person, the two of us and our focus is completely on your business. Click the image above or follow the button below to learn more and to see a list of cities available for your training.

Receive the curriculum and book your training dates
Upon payment, you receive the curriculum. Next, we will send an email asking you to schedule your first training date.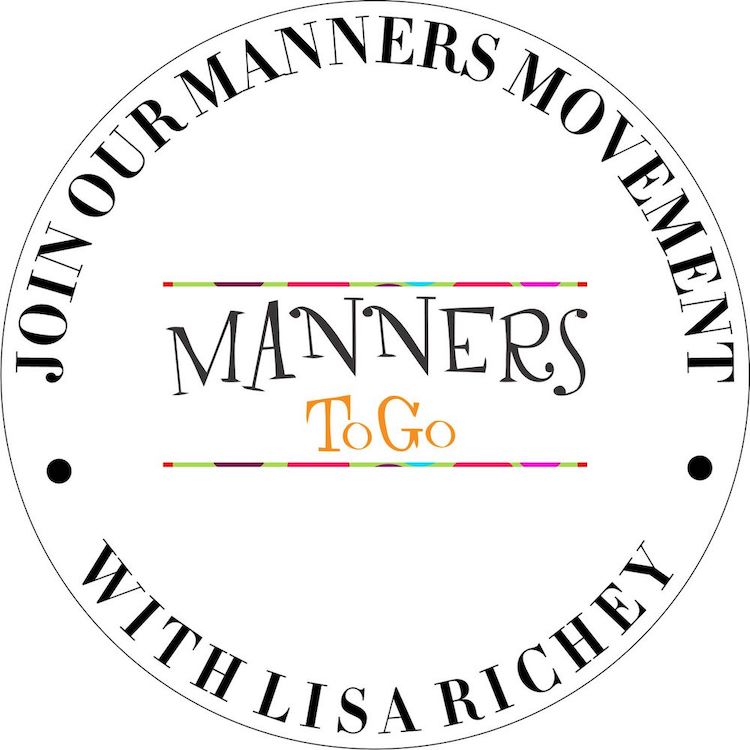 Join the
Manners To Go™ movement with Lisa Richey.