What is social etiquette training and how does this fit with teaching manners to children?
At Manners To Go, we believe every child deserves to learn good manners and life skills.
There are many names for etiquette training and classes:
Manners Classes
Social Skills
Social Etiquette Training
Life Skills Education
Character Building
Social Emotional Learning
Emotional Intelligence
Charm School
What is Social Etiquette?
Social etiquette is how you handle yourself when functioning in daily life. Skills such as:
Eye contact
Making others feel comfortable
Being kind and polite
Introducing others
Respecting others choices
Dining etiquette
Table manners
Choosing to use these social skills helps us to stay peaceful and act in a respectful manner toward ourselves and others.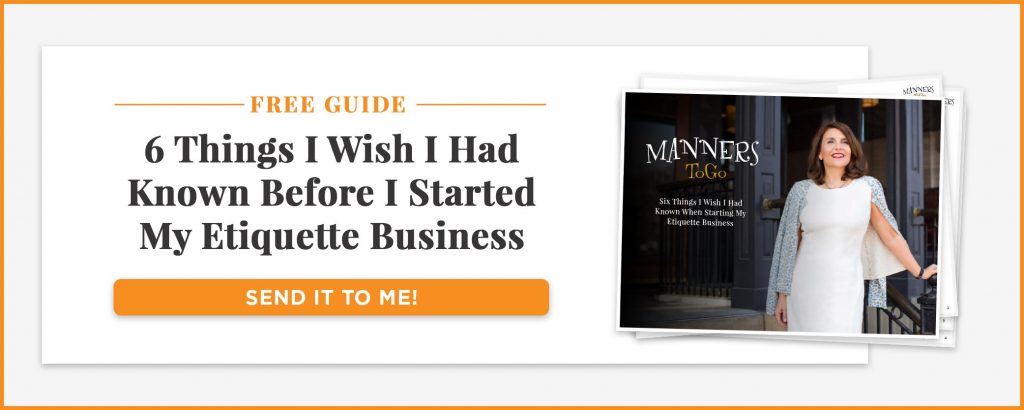 When to Use Social Etiquette Skills?
Today, we use all types of modern social etiquette. For example:
1. Social Media
Virtual meetings
Texting
Commenting on others' posts
TikTok
Videos
And when we use the above, there are many teachable moments. Children need our help with all of the above.
They are all using social media and starting at such a young age. We can teach them how to use it respectfully for themselves and how to treat others on social media platforms.
Children use virtual offerings too. Online learning has made an impact on our youth. Respectful behavior is still needed virtually.
2. Human Connections
Now more than ever, children need to learn to connect with each other – in person.
This is a very important life skill. As they grow into adulthood and start their professional careers, they need to build relationships.
Social Etiquette Skills such as:
Eye contact
Greetings
Introducing others
Conversation skills
Positive body language
These skills help us make a human connection. It helps us to connect and be human. Using these skills helps us with connecting with friends and family.
We can help others connect socially too when using our good manners.
How to Teach Children Social Etiquette?
Remember, children are always watching us. They are watching us during the school day, at the airport, in the drive-thru….etc.
Are you making eye contact, treating others respectfully, greeting the person in the grocery store checkout line, saying "excuse me and thank you"?
Children learn by watching.
To follow Manners To Go on Facebook, click here.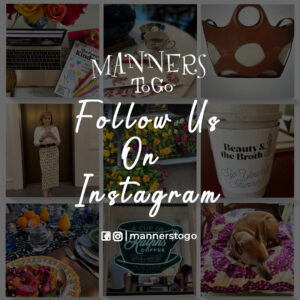 As an etiquette expert, you will teach these important skills. You have a tremendous about of value to offer to our youth. Teach children to be human and act with kindness and respect for themselves and others.
This is easy. This is necessary. This will be some of the most important work you will ever do.
Why not join our manners movement?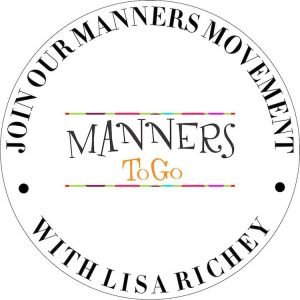 Here is a FREE Guide to Help YOU Start a Business Teaching Manners to Children
CLICK THE IMAGE TO GET THE DOWNLOAD RIGHT NOW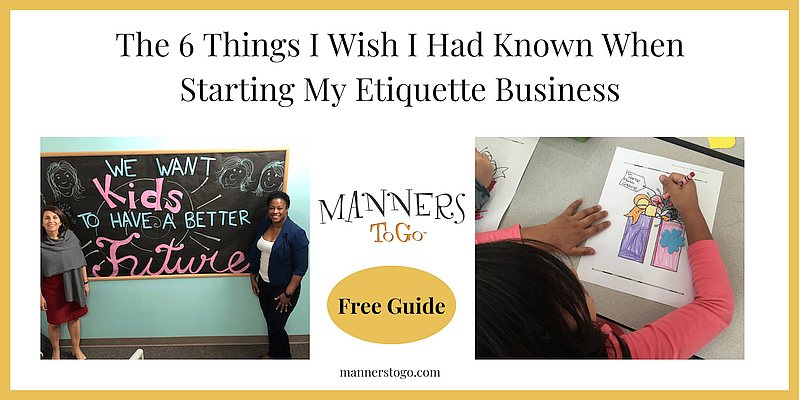 Get to Know Manners To Go™
Most likely, you will want to get to know us. Feel free to call or email us. Click on the links below. We are happy to discuss the details with you.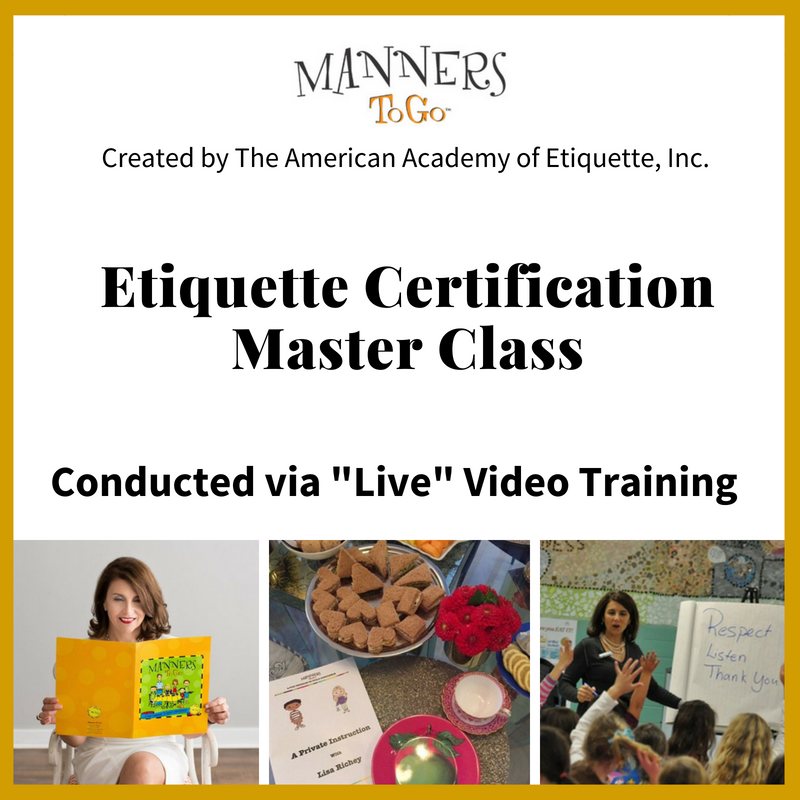 Option #1:
"Live" Video Training
If you are looking to start immediately and save money on travel and time, then this is your best option.You choose the dates of our trainings. Most choose to have their sessions once a week, others twice. This is a "live" and private training. It is NOT self-guided.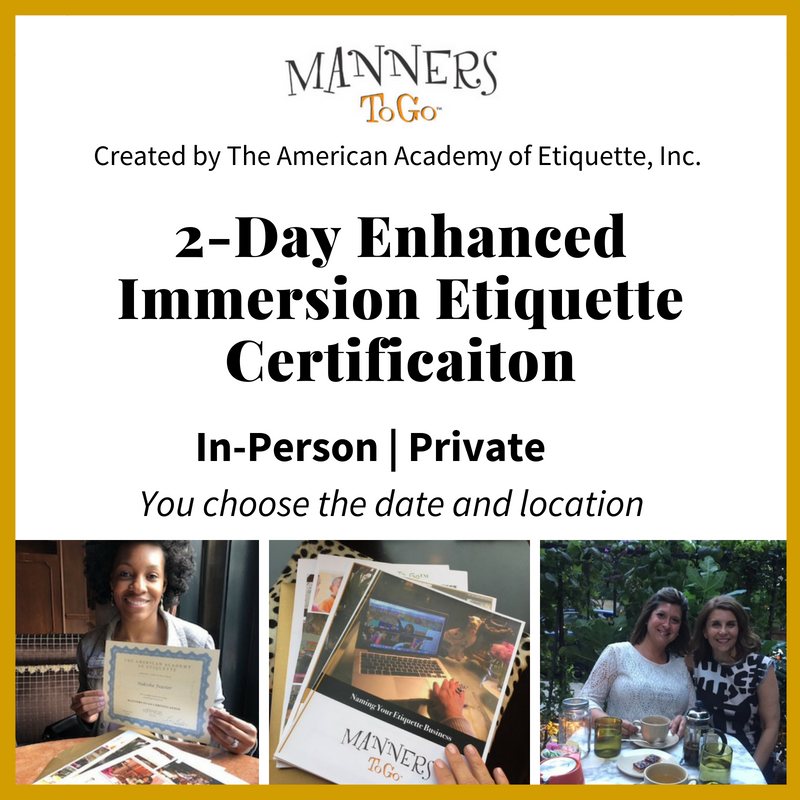 Option #2:
Two-Day In-Person
PRIVATE Training. That's right, we meet in person, the two of us and our focus is completely on your business. Click the image above or follow the button below to learn more and to see a list of cities available for your training.

Receive the curriculum and book your training dates
Upon payment, you receive the curriculum. Next, we will send an email asking you to schedule your first training date.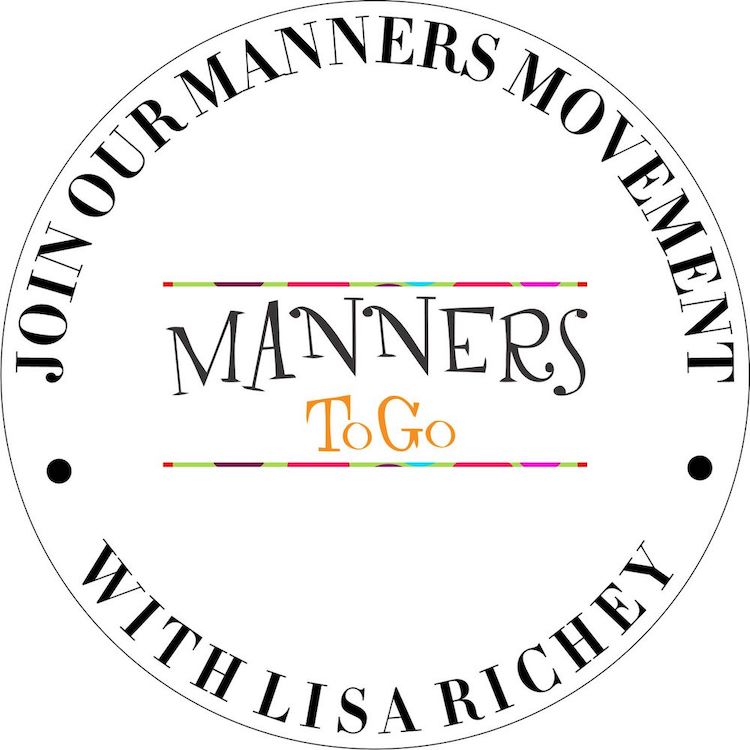 Join the
Manners To Go™ movement with Lisa Richey.