Lesson Plans to Teach Life Skills in Your Classroom: An Interview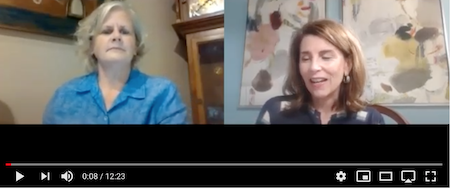 "Me on Mondays" a Teacher's Habit for Her Students
Why the title "Me on Mondays"? 
 When you listen to my interview with Elizabeth Osbourne, you will learn all about a very popular module in our Communication Skills curriculum.
Elizabeth and I connected by phone one evening as she had questions about our curriculum.  The school purchased the Manners To Go lesson plans to teach first impressions, communications skills and table manners to her students.  
The Hawbridge School in North Carolina where she has taught for many years has a dedicated life skills program.
Listen in, as we have an informative discussion about the benefits and the reasons why life skills are important.
Oh!  And listen for her discussion about a "slow lunch" and why this is so meaningful for her students.  In fact, they love it so much they ask for it frequently.
To watch the video, click here or the image above.
Life Skills | Manners | Social Emotional Learning
LESSON PLANS DONE-FOR-YOU  |   ALL GRADE LEVELS