Ideas and Lesson Plans To Teach Manners in Your Classroom
Ideas and lesson plans to teach manners in your classroom: Self-confidence can be a learned social skill and it starts with awareness. At Manners To Go, time and time again we receive phone calls from teachers and parents asking for help with shyness and low self-esteem issues with their students. We want our children and teenagers to move through life with ease, boundless opportunities, good friends, and adventure.
Eye contact is the basis of a self-confident child. There are many things you can do to assure a child has endless amounts of self-confidence. Let's start with eye contact. Here is how you can incorporate this in your classroom or after-school program.
When you have the time, be fully present with your student. What a gift it is when you give a child (or anyone) your undivided attention.
Make eye contact. Explain eye contact and how to make it. This sounds so simple, but it works. Look at your student and point out what you are doing and why. Of all the topics and modules in our curriculum, teaching eye contact is the most gratifying experience because you can see a child light up and understand what it feels like to be confident. The child gets it….immediately. As a teacher, you see a marked difference by the end of class. Parents also notice the change. I remember the first time a parent called our office to let us know their child's teacher mentioned the change in the student. The teacher asked what the parent was doing. Of course, the parent said they were intentionally teaching eye contact. It works! We promise.
Over the years we have noticed when you bring awareness to what confidence is and how it feels inside to have eye contact, the child makes a radical change, instantaneously. Remember, your students are watching you.
Model eye contact and be fully present.
Our curriculum is available to use in your classroom.  The lesson plans are easy to use and may be customized to fit into your timeframe. Teachers use this in 10-minute segments or some devote an entire semester.  Of course, there are enough modules for an extended after-school program. Role-playing actives are included.  In fact, that is what we are known for….our curriculum is modern and relevant.  Children and teens love attending a Manners To Go program.
Click each grade level below to learn more: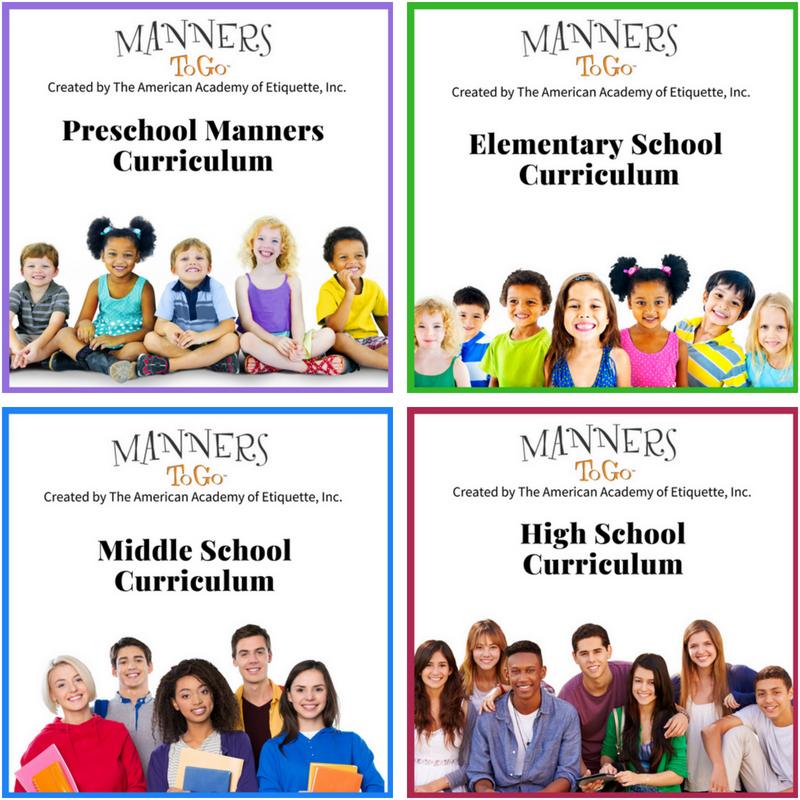 We would love to hear from you! What topics are you interested in learning more about? We would like to assist you in teaching manners and social skills in your classroom. Send us an email by clicking this link: