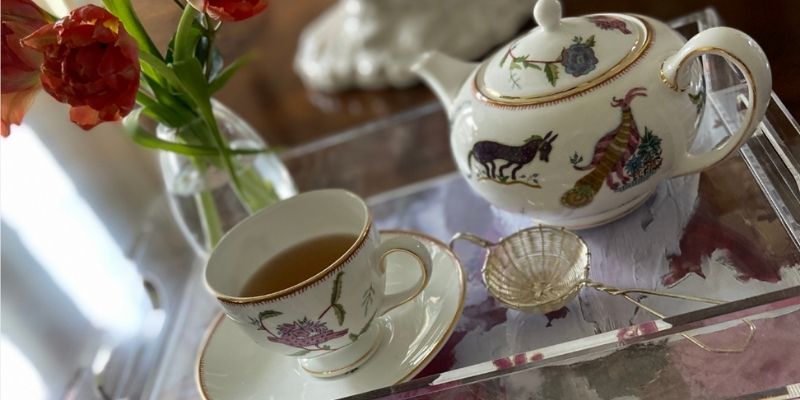 It started with Tina Turner and a large bucket of flowers sitting in the sink.
My dream of having two dear friends traveling to my home for a long weekend was coming true.
The sink was full of beautiful flowers waiting for vessels – vases all over the place to see which ones were going to make the cut.
Tina was blaring as I was looking at the possible table settings I could create with my china and all the things! You know….the napkins, tablecloths, mats, glasses etc. Setting a beautiful table takes time and intention. And brings you so much joy.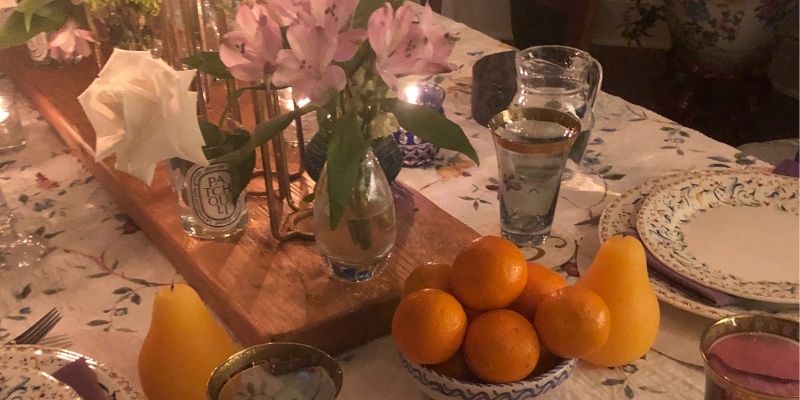 Why Set a Beautiful Table
The reasons are endless to set a beautiful table and for me this special weekend gave me a chance to "Be"- to be myself and create an exceptional experience for my girlfriends.
Life has become so casual. And that is fine. I understand. There are times in life to elevate and expand who you are. This was it for me.
I also wanted this weekend to be extra special for them. We have been masterminding about our businesses for over seventeen years. This is EXTRAORDINARY. For me, this is a reason to celebrate our time together, our friendship and being ENTREPRENEURS.
Not a mealtime was left out. We set the most beautiful tables for breakfast, lunch, teatime and dinners. We ate out only once.
The laughter, the discoveries the growth experienced over that weekend was a true success.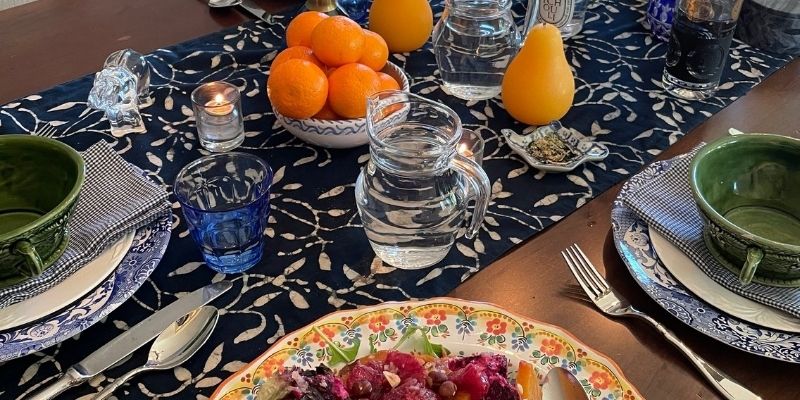 And Here We Go Again- More Table Settings!
Our mastermind last year was so very special and expansive, we are meeting in person again – at my house for a long weekend.
I promise to share more photos of our time together.
Are you following us in Instagram?  If not, what are you waiting for.  Click here to follow Manners To Go.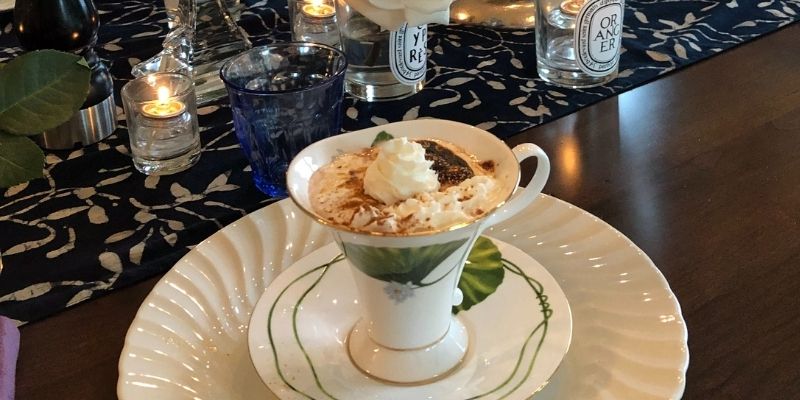 How to Teach Others to Set the Table
When you inquire about becoming certified to teach manners to children, many ask about the details of table manners. You want to know if this is included as part of the training.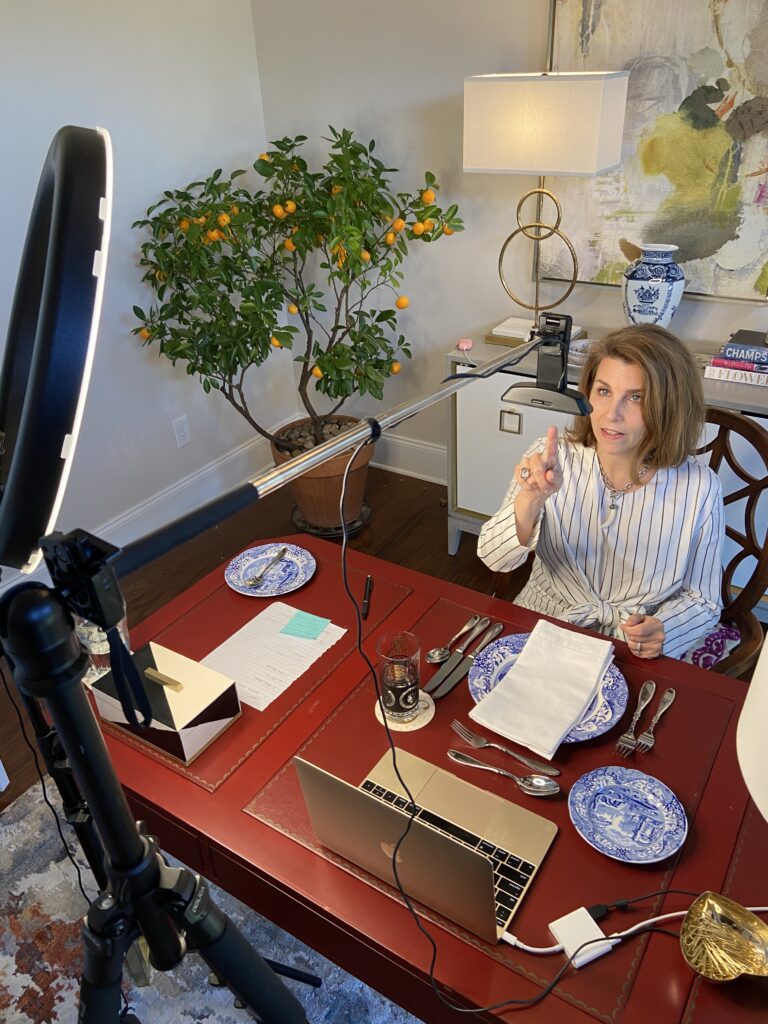 And we are so eager to answer this questions. Of course we teach and show you everything you need to know and more.
We give detailed trainings and videos of not only how to set the table but also how to teach American and European dining. We share photos, diagrams and videos so that you have all that you need to know to get started teaching children and adults.
Our curriculum is comprehensive whether you choose our Zoom (live) training or our Immersive In-Person option.


Here is a FREE Guide to Help YOU Start a Business Teaching Manners to Children
CLICK THE IMAGE TO GET THE DOWNLOAD RIGHT NOW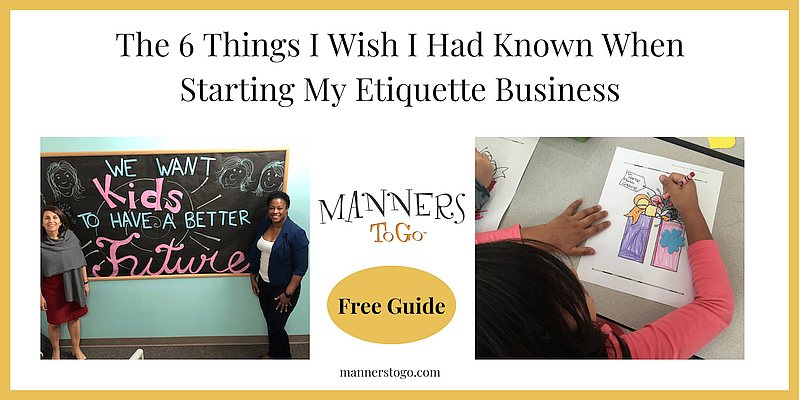 Get to Know Manners To Go™
Most likely, you will want to get to know us. Feel free to call or email us. Click on the links below. We are happy to discuss the details with you.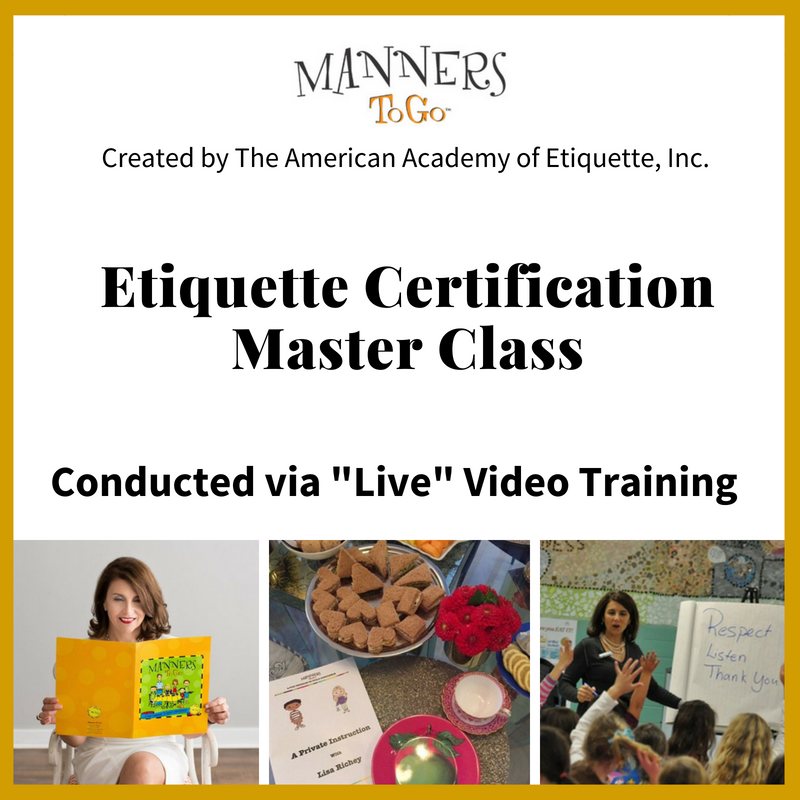 Option #1:
"Live" Video Training
If you are looking to start immediately and save money on travel and time, then this is your best option.You choose the dates of our trainings. Most choose to have their sessions once a week, others twice. This is a "live" and private training. It is NOT self-guided.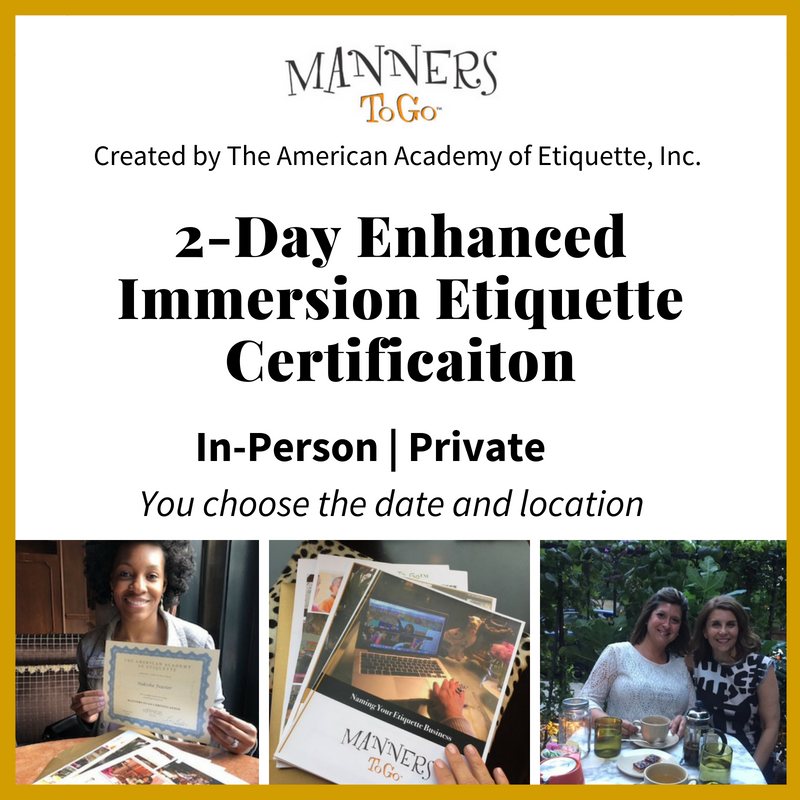 Option #2:
Two-Day In-Person
PRIVATE Training. That's right, we meet in person, the two of us and our focus is completely on your business. Click the image above or follow the button below to learn more and to see a list of cities available for your training.

Receive the curriculum and book your training dates
Upon payment, you receive the curriculum. Next, we will send an email asking you to schedule your first training date.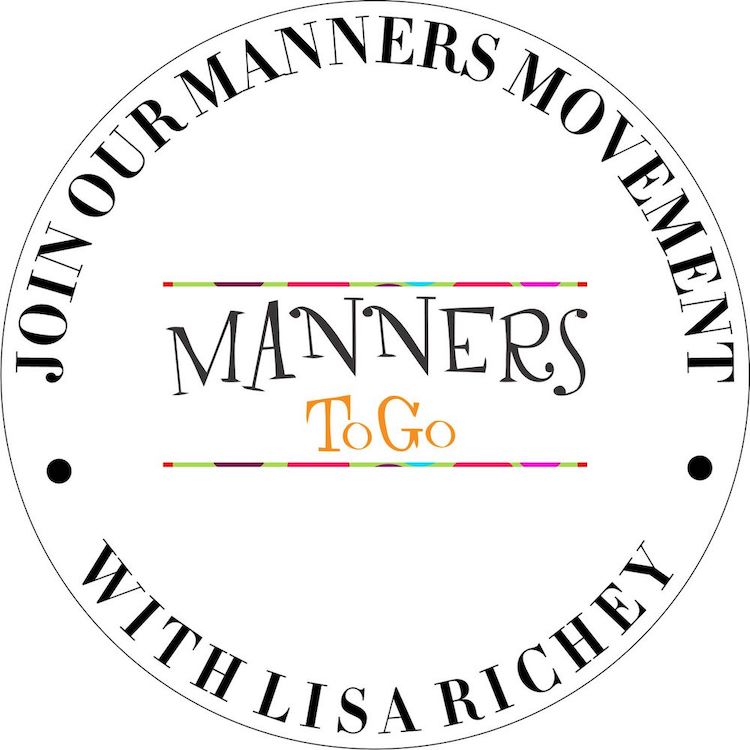 Join the
Manners To Go™ movement with Lisa Richey.