Preparing for an online magazine interview with news media, or any interview for that matter, requires careful planning and attention to detail. As a certified etiquette expert, your goal is to present yourself as knowledgeable, professional, and approachable. Here's a step-by-step guide on how to prepare:
I am thrilled to be in the latest issue of Parenting Special Needs. The editor contacted me by phone and my answer was an immediate yes.
The focus for this video was interview skills for special needs high school students. 
And here is how I prepared for it.
Research the Magazine and Interviewer:

Familiarize yourself with the online magazine that will be interviewing you. Understand its target audience, style, and the types of topics it typically covers.
Research the interviewer(s). Understand their background and interviewing style. This can help you tailor your responses appropriately.

Understand the Interview Format:

Determine whether the interview will be conducted via email, video call, or phone. This will affect your preparation and how you present yourself.
If it's a video interview, ensure you have a clean, well-lit, and professional background. Test your camera and audio equipment in advance.

Review Your Expertise:

Refresh your knowledge on etiquette and relevant topics. Be ready to provide insightful and up-to-date information.
Prepare anecdotes or examples from your experience that can illustrate your expertise.

Craft Key Messages:

Identify the key messages or talking points you want to convey during the interview. These should align with the magazine's audience and your expertise.
Practice delivering these messages concisely and clearly.

Anticipate Questions:

Prepare for common questions related to etiquette, your career, and your opinions on relevant trends. Be ready to provide thoughtful responses.
Consider preparing for potential challenging or controversial questions and how you would handle them diplomatically.

Dress and Groom Professionally:

Dress appropriately for the interview, taking into account the magazine's style and your personal brand. Ensure your attire is clean, well-fitted, and professional.
Pay attention to grooming, including hair, makeup, and accessories, if applicable.

Time Management:

Be punctual. Ensure you are ready for the interview well in advance.
Allocate extra time in case the interview runs longer than expected.

Prepare a Quiet and Distraction-Free Environment:

Find a quiet and well-lit space for the interview.
Silence or turn off any devices or notifications that could interrupt the interview.

Be Polite and Respectful:

Show gratitude and respect to the interviewer and the magazine for the opportunity.
Practice active listening during the interview, giving the interviewer your full attention.

Follow-Up:

Send a thank-you email or message to the interviewer after the interview, expressing your appreciation for the opportunity.
Share any additional resources, such as articles or books, that might be of interest to the magazine's readers.
Remember That Etiquette Extends Beyond What You Say
It also includes how you conduct yourself during the entire process. By being well-prepared and demonstrating professionalism, you can make a positive impression during your online magazine interview.
Here is a FREE Guide to Help YOU Start a Business Teaching Manners to Children
CLICK THE IMAGE TO GET THE DOWNLOAD RIGHT NOW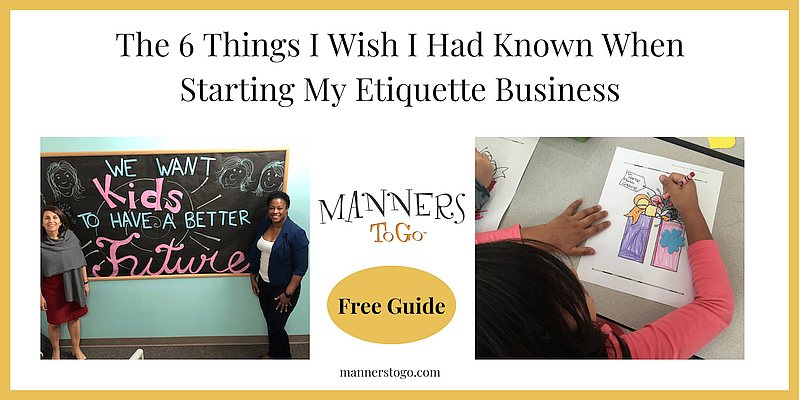 Get to Know Manners To Go™
Most likely, you will want to get to know us. Feel free to call or email us. Click on the links below. We are happy to discuss the details with you.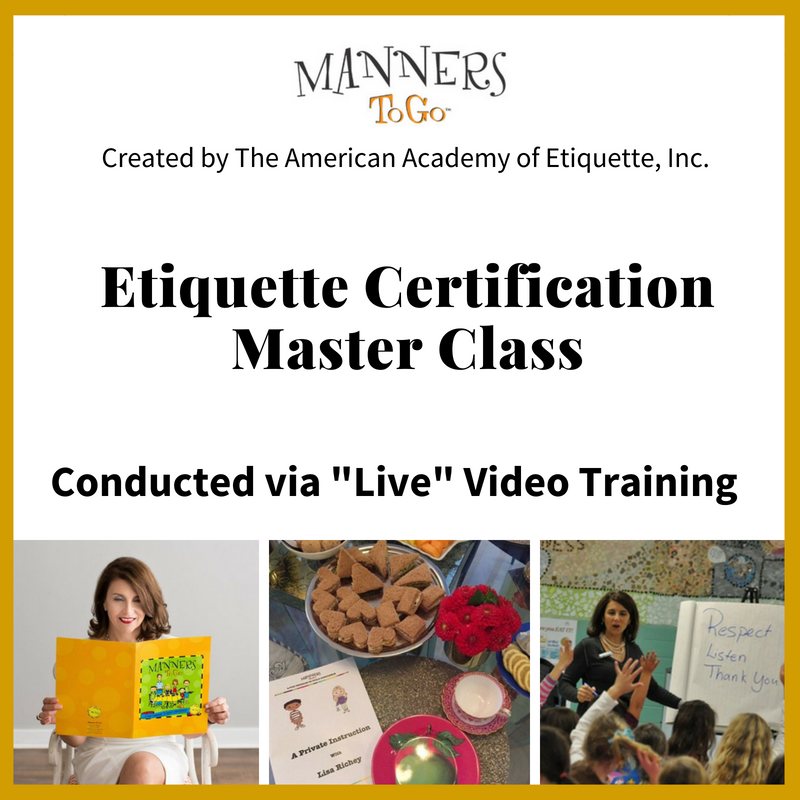 Option #1:
"Live" Video Training
If you are looking to start immediately and save money on travel and time, then this is your best option.You choose the dates of our trainings. Most choose to have their sessions once a week, others twice. This is a "live" and private training. It is NOT self-guided.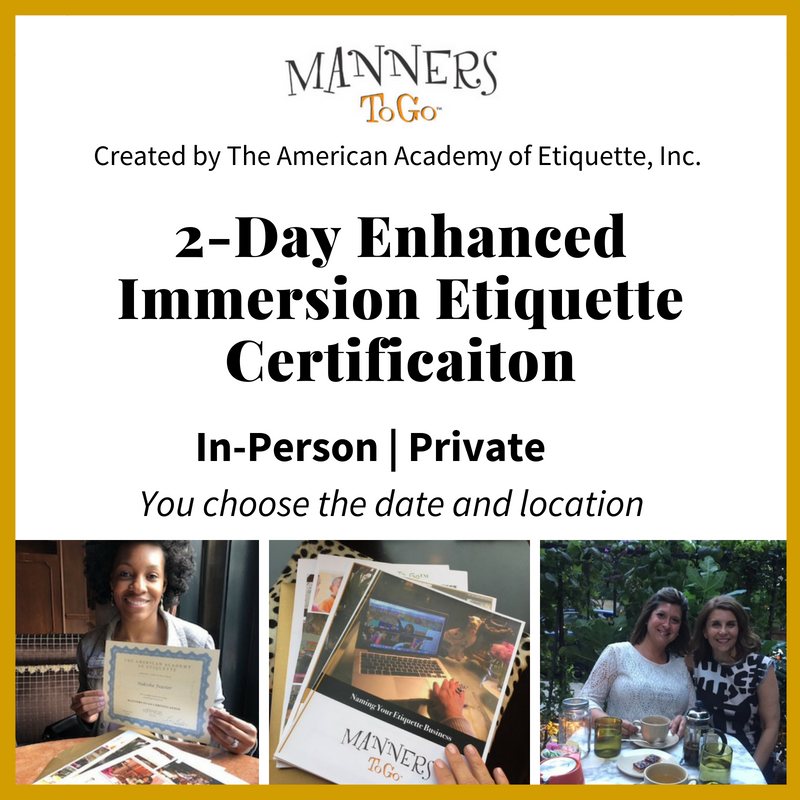 Option #2:
Two-Day In-Person
PRIVATE Training. That's right, we meet in person, the two of us and our focus is completely on your business. Click the image above or follow the button below to learn more and to see a list of cities available for your training.

Receive the curriculum and book your training dates
Upon payment, you receive the curriculum. Next, we will send an email asking you to schedule your first training date.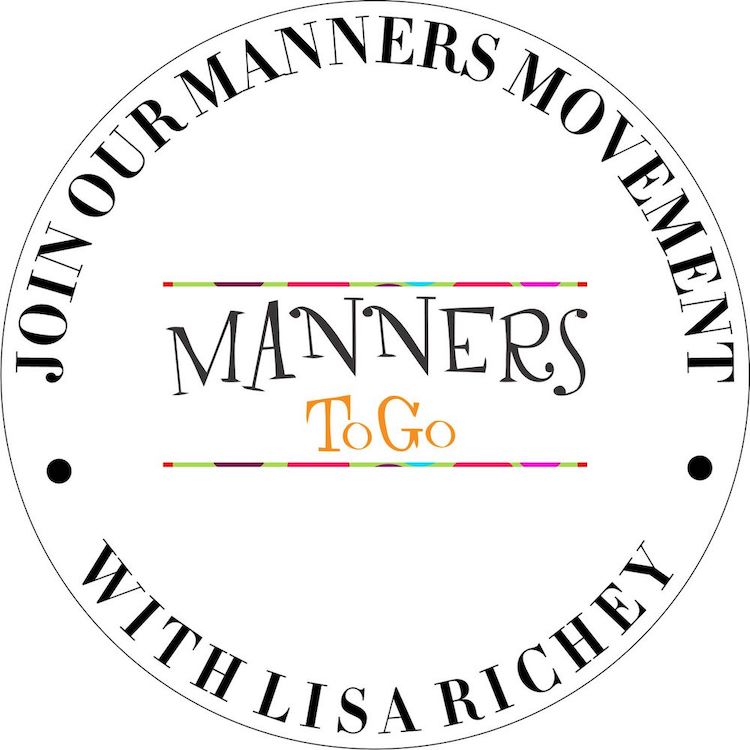 Join the
Manners To Go™ movement with Lisa Richey.