How are you doing? In these unprecedented times, I trust you are doing well and taking care of yourself.
This is a quick note to let you know I am thinking about you.
If you would like to call to say hello or catch up on life or business ideas, please pick up the phone or let me know and I can send a Zoom link.
We must all remember the value that we offer to the world.
I would love to hear how you are helping your community during this time…..although most likely by phone or picking up a "to go" order.
In the meantime, here are two links to bloggers that I have followed for years. These might take your mind off our current state.
I have been following Karima Hunter for years. She keeps me up to date on interior design, cooking and of course fashion.
She recently posted:
Culture Trip
Have you seen Emma? Courtesy of Universal pictures (Amazon Prime)
Virtual tours to over 2500 museums and galleries around the world
Performances from The Metropolitan Opera
Life Magazine's photography
Google Arts and Culture/Virtual Tours
Vicki Archer, a blogger who lives in London and in the South of France, has a post today about her favorite cookbooks.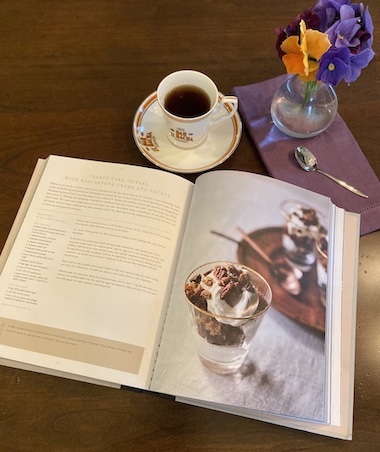 Stay well.
Lisa