Helping You Make a Meaningful Mark on Today's Youth
Social Emotional Learning | Character Education | Social Skills
Your job as an elementary teacher is important. I know because my mother taught second grade for over 36 years.
She worked all the time. I even remember going to the store for teachers to buy supplies.
A great deal falls on your shoulders.
Test scores, parent conferences, not to mention your own family.
That is why today, we would like to share tips on how to teach eye contact and empathy in your classroom.
Yes, the two lesson plans can be combined.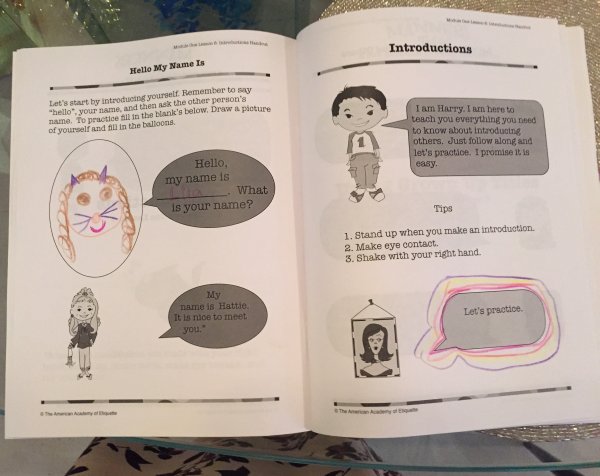 Here is how to teach both eye contact and empathy in your classroom.
I was working in the classroom with elementary teachers. One specifically asked for a lesson plan on saying "Excuse me". She went on to tell me that her students will say it and keep moving. She pointed out the importance of having the student make eye contact while saying "excuse me".
I have been teaching it this way ever since. It was a teachable moment for me.
Whether you are saying "excuse me" because you need to interrupt or because you have stepped on a toe or need someone to move, it is so important to look them in the eye…..make eye contact. Here is why: so the other person knows you mean it. Yes, it is that simple. It is a gesture that makes a difference.
Tip: Teacher to Teacher
Teaching eye contact and empathy at the same time is easy to set up as a role-playing activity. Eye contact and empathy are everyday gestures. It needs to be pointed out to your students when they do it….naturally during their daily activities and interaction with other students. You can also point this out when you make the gesture of eye contact and express empathy.
As an educator, you know how important social skills are for a child's success.
Children who are polite, well-spoken, and attentive to others find it easier to get along with their peers and make a positive impression on the adults in their lives.
As a result, more opportunities come their way, laying the foundation for future success in life.
Yet too many children are not being taught proper manners or other valuable social skills at home. This means it's up to us as educators to equip them with these important life tools – and help them grow up to be responsible, caring, successful global citizens.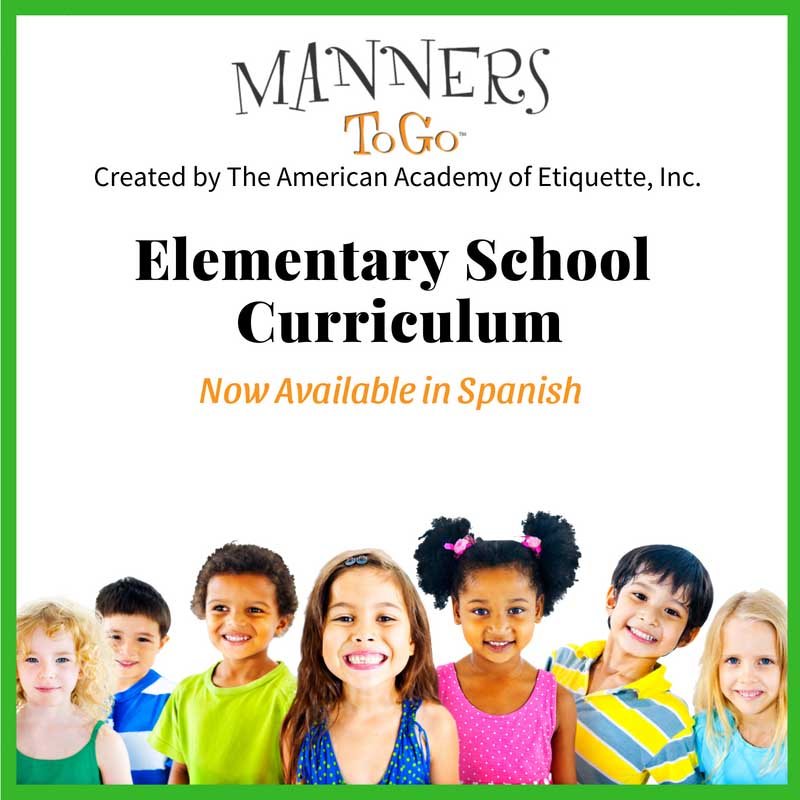 We want to help you. It takes time to research. Our lesson plans are accurate and comprehensive, provide scripted dialogue, and of course, include all the handouts needed. 21st Century Skills are on each lesson plan.
The work is done for you.
Here are the steps you need to take to purchase this manners curriculum and lesson plans for your classroom


You have two options for payment: Yes, we accept Purchase Orders; You may pay online.

Once payment is made, the curriculum is automatically downloaded.

HERE IS THE LINK TO ORDER: Click here now to purchase
Testimonials


Thank you for visiting Manners To Go
Manners To Go™ is a full-service company for those choosing to teach manners to children. You can make a difference. All children and teenagers deserve to feel what it is like to be confident and use good manners out in the world.
Manners To Go™ is taught in public, private, and charter schools around the world. The New York Times, Parents Magazine and Fox News have all featured Manners To Go and the many benefits of teaching social skills to children.
Whether you are an educator who wants to teach it in the classroom or someone who is looking to become trained and certified, we provide all the solutions.
My name is Lisa Richey, and I am the founder of Manners To Go™. This brand has given me the honor of teaching manners to thousands of people around the world. The journey has taken me from Portland, Oregon to the Middle East. I believe that manners are not about judgment or rules. Manners are about self-interest. It really is about how using good manners makes you feel on the inside.
Manners Curriculum: Available for All Grade Levels