Should I become certified to teach manners to children? This article is prompted by a recent phone call I had with a potential licensee. Why become certified? It is a really good question whether you are getting a certification in teaching, nursing, or real estate.
Let's take a look into what you might want to consider if you are thinking about becoming certified and trained to teach manners to children and teenagers.

Demonstrates Expert Status: Is your desire to be seen as an expert that has the knowledge, and exceptional skills and you want to be taken seriously? Then you may want to strongly consider becoming certified to teach manners to children. Our requests from schools for assemblies, after-school programs, and the in-classroom program have increased dramatically. If you are called to teach with a school district, they need to know you are an expert and have the qualifications to teach a manners program for their students.

Mark of Excellence: Being certified shows you are qualified with the highest standards of education and credentials.

Helps You to Earn More: Need I say more? A certification shows that you are a professional and worthy of being paid what you are worth.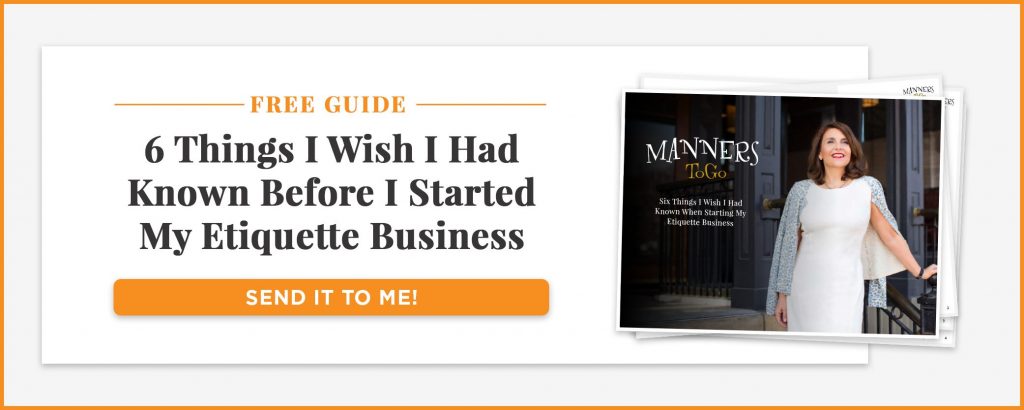 Keeps You Current: When you are certified by Manners To Go we keep you current. Manners To Go is not your grandmother's certification program. Our curriculum is relevant, it makes a difference with children. Our curriculum is not stuffy or judgmental.
We Have Two Training Options: Click Each Box to Learn More
Manners To Go™ is a full-service company for those choosing to teach manners to children. You can make a difference. All children and teenagers deserve to feel what it is like to be confident and use good manners out in the world.
Manners To Go™ is taught in public, private, and charter schools around the world. The New York Times, Parents Magazine, and Fox News have all featured Manners To Go and the many benefits of teaching social skills to children.
Follow Manners To Go on Instagram
Follow Manners To Go on Facebook
Click Here to Read Testimonials from Our Licensees