Etiquette Certification – There are many reasons to become an entrepreneur. One of them is the value you can bring to the world.
Getting an etiquette certification is one of the greatest reasons to start a business because our children need your passion and expertise.
They need a new mindset. They need someone like you to help them improve their self-esteem and confidence.
Acquiring an etiquette certification is easier than you think. Yes, it takes time and some "grit" and we all know you have that.
At Manners To Go, we are proud that we have the greatest etiquette certification. We have a relevant, non-judgmental fun approach to teaching:
Manners and etiquette classes are taught in many different types of venues.
For me, it brings me such joy to see my licensees out there teaching. I follow them all on Instagram! Check below to see April's posts. She owns Redstick Refinement.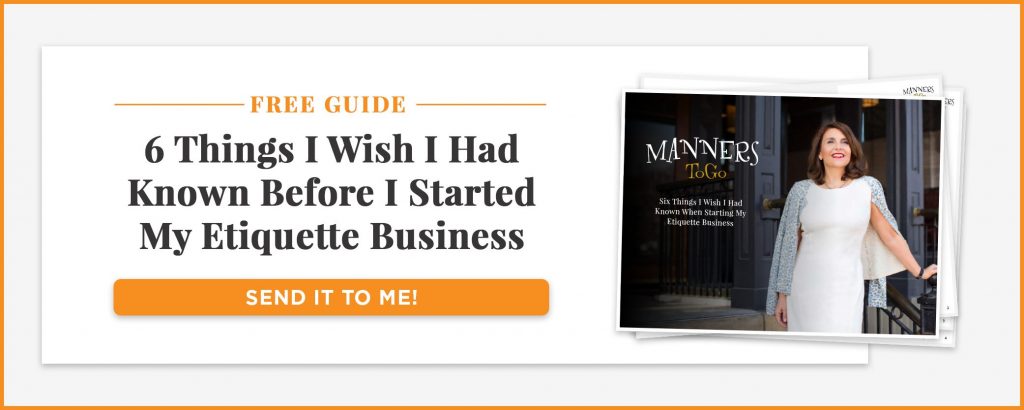 At Manners To Go we believe every child deserves to learn good manners. Yes, often you will see etiquette classes taught in the country or dining clubs. Of course, this offers a beautiful setting.
And then there are public and charter schools that need you to teach important life skills.
As I look back at the times when I first started my etiquette business, some of the most rewarding has been in the public school classroom.
Children really light up when they learn eye contact and when and how to use it.
And then there are the many role-playing activities with conversation skills. Children need to learn how to communicate now after the pandemic….and this has become the most important module!
Children need your help to learn how to communicate with others. They need guidance on how to develop friendships.
Becoming Licensed and Certified is the easy part.
We offer two types of training:
A Two-Day Immersion (you choose the dates and location)
And once you choose, your journey to entrepreneurship begins.
Many of you want a business of your own, some of you want to earn money, and others want the creative outlet of giving back. Not a surprise that you can have both!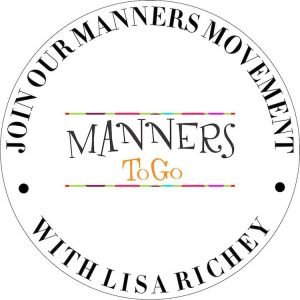 What is your reason?
Feel free to schedule a call or send us a text or email.
Here is a FREE Guide to Help YOU Start a Business Teaching Manners to Children
CLICK THE IMAGE TO GET THE DOWNLOAD RIGHT NOW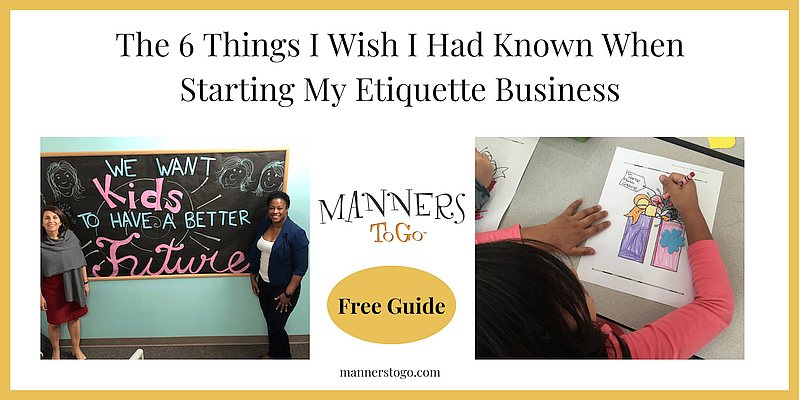 Get to Know Manners To Go™
Most likely, you will want to get to know us. Feel free to call or email us. Click on the links below. We are happy to discuss the details with you.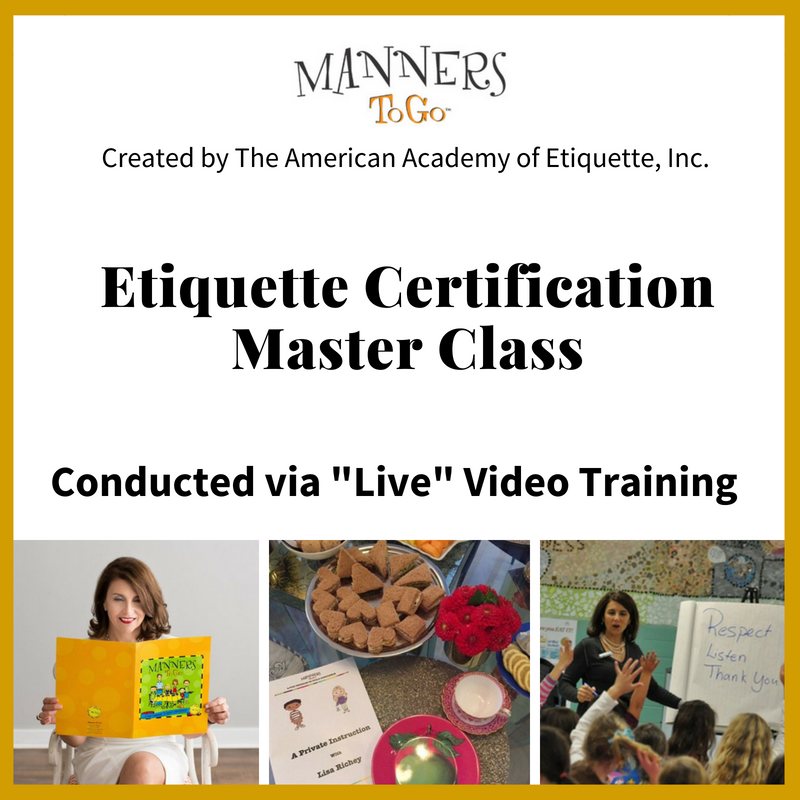 Option #1:
"Live" Video Training
If you are looking to start immediately and save money on travel and time, then this is your best option.You choose the dates of our trainings. Most choose to have their sessions once a week, others twice. This is a "live" and private training. It is NOT self-guided.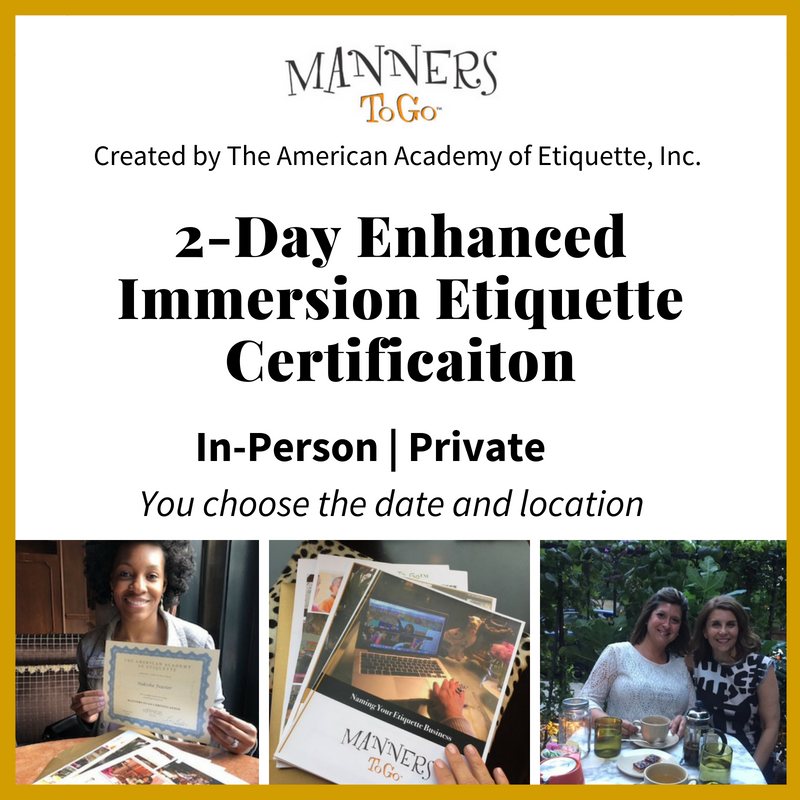 Option #2:
Two-Day In-Person
PRIVATE Training. That's right, we meet in person, the two of us and our focus is completely on your business. Click the image above or follow the button below to learn more and to see a list of cities available for your training.

Receive the curriculum and book your training dates
Upon payment, you receive the curriculum. Next, we will send an email asking you to schedule your first training date.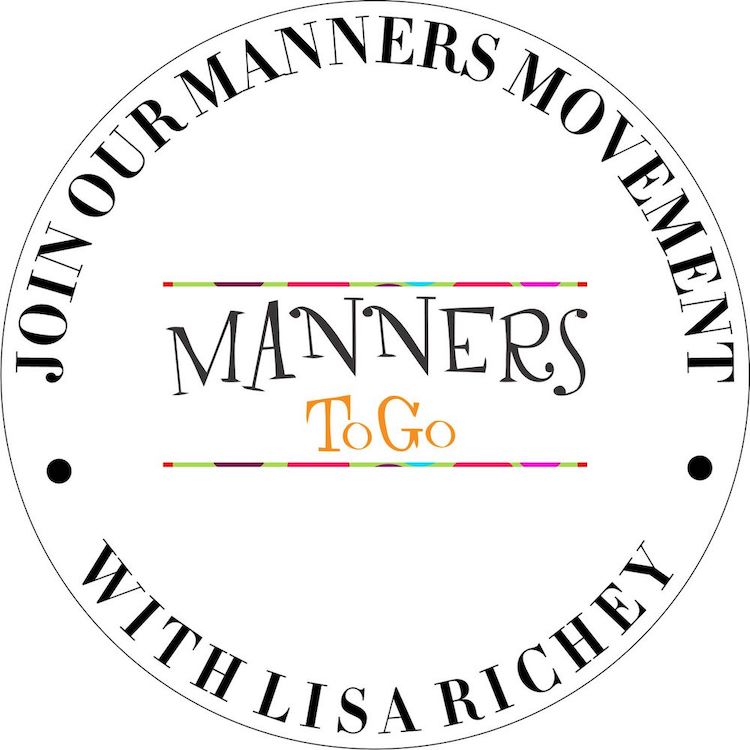 Join the
Manners To Go™ movement with Lisa Richey.
We are here for you when you are ready.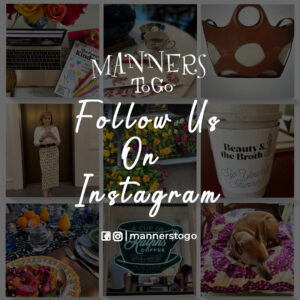 Thank you for joining our manners movement.