The Polished Woman
A polished woman does not need to escape us- especially now that connection and community are so important.
Being a polished woman only takes intention and awareness.
The list on how to be a polished woman could be a very long one – so long this article may be divided into two parts!
Stay tuned.
A Polished Woman
Walk into a room as if you know where you are going:  Posture wins every time.  It exudes confidence.  Practice in your house or from the grocery store parking lot into the store.  Posture is the key to confidence, feeling strong and happy from the inside out.
Posture is a must of you want to feel and appear polished.
Habits and Self-Care: Our daily habits tell a great deal about ourselves. Write down your daily habits – the good ones and the habits that could use improving. This exercise will also show what is important to you. Trust me, this will make a difference in what you deem as really important to you.
Your wallet: Does this one surprise you? Take a look at your wallet. Is it stuffed with receipts and things you don't need? An overstuffed wallet does not equal a polished woman. This is an important part of your overall image and personal brand.
A good habit is to clean out your wallet and handbag everyday. Yes, that often. Throw away receipts you don't need or file them as necessary.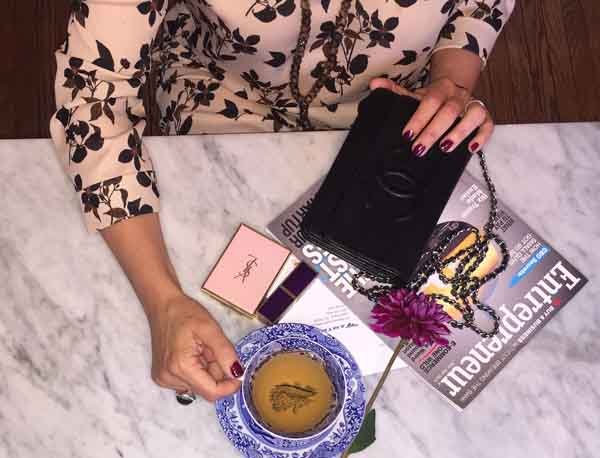 A Calm Presence: This takes practice. And it is necessary for peace and our over all well-being.
A Polished Dresser: Wow, this really deserves its own post. I spoke with an accounting firm today concerning a business etiquette training event and this topic was on the top of their list.
After two years of yoga and sweat pants, it is time for professionalism again. Some professionals need a reminder.
Yes, yoga pants are comfortable and leisure wear is everywhere but that doesn't mean we have to align with it.
Be your own person. Notice how you feel on the inside if you were yoga and sweat pants everyday.
Listening: There is a difference between hearing and listening. Being fully present is a gift. Today, listening takes intention.
Put down your phone/device and make eye contact. Where your eyes go so does your attention.
Don't walk and text: We point our fingers at children and teens but I see adults doing this.


Here is a FREE Guide to Help YOU Start a Business Teaching Manners to Children
CLICK THE IMAGE TO GET THE DOWNLOAD RIGHT NOW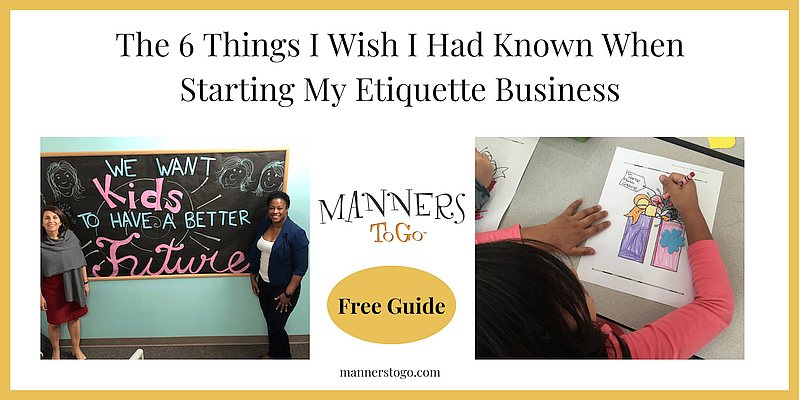 Get to Know Manners To Go™
Most likely, you will want to get to know us. Feel free to call or email us. Click on the links below. We are happy to discuss the details with you.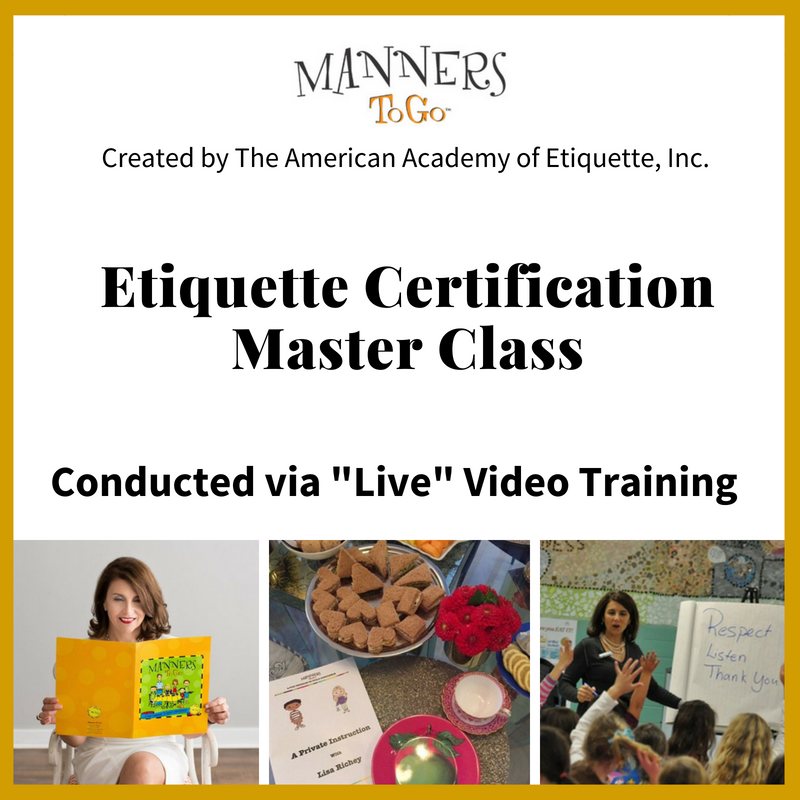 Option #1:
"Live" Video Training
If you are looking to start immediately and save money on travel and time, then this is your best option.You choose the dates of our trainings. Most choose to have their sessions once a week, others twice. This is a "live" and private training. It is NOT self-guided.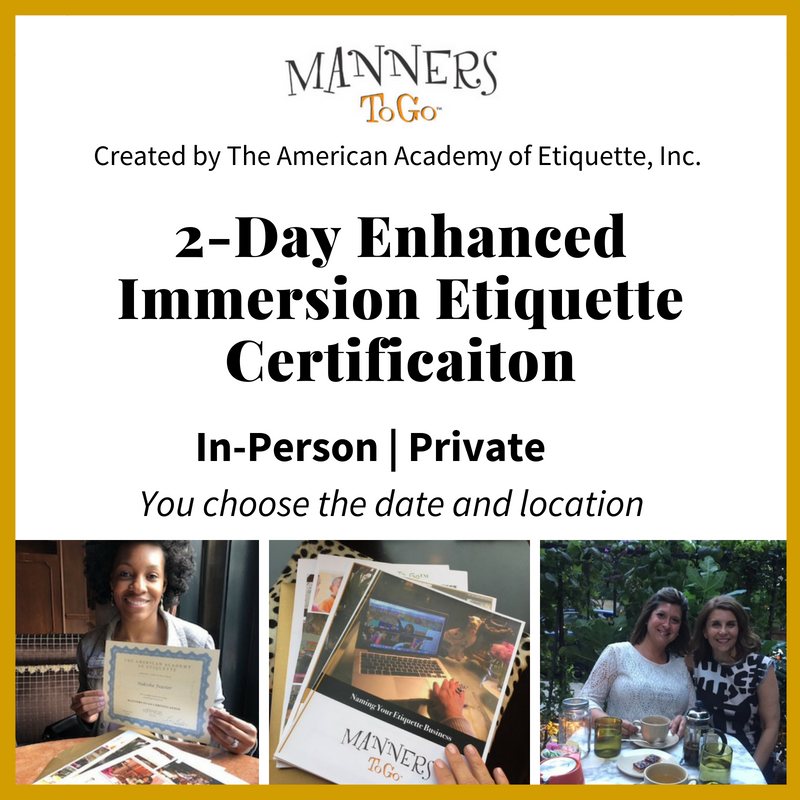 Option #2:
Two-Day In-Person
PRIVATE Training. That's right, we meet in person, the two of us and our focus is completely on your business. Click the image above or follow the button below to learn more and to see a list of cities available for your training.

Receive the curriculum and book your training dates
Upon payment, you receive the curriculum. Next, we will send an email asking you to schedule your first training date.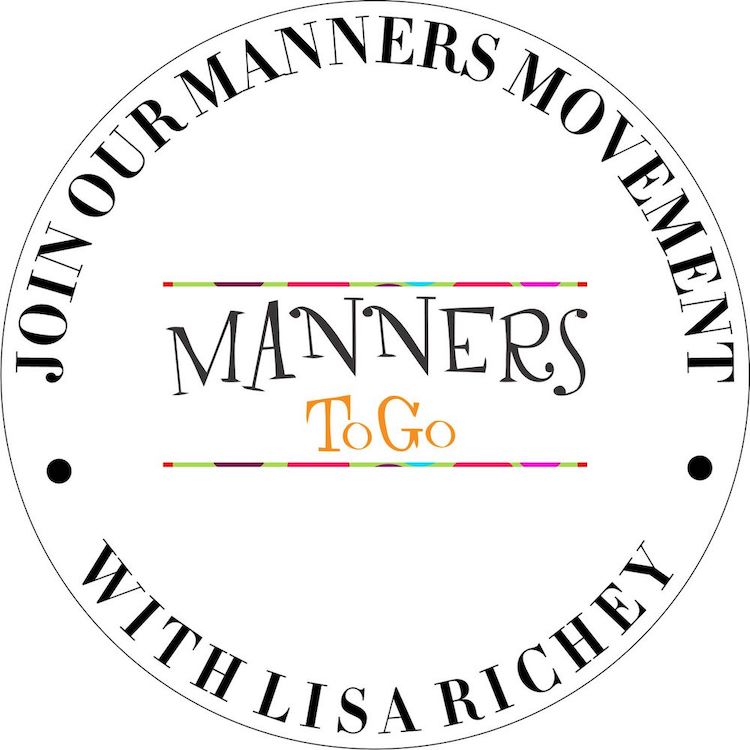 Join the
Manners To Go™ movement with Lisa Richey.