We are not the company that loves and leaves you. Our etiquette certification training includes my on-going support for your full three-year term.
Yes, to clarify- that is human support. You have my attention on your business – as much want.  You only have to ask!
How many sessions? 
We suggest you commit to training for the first 30 days of your certification. After this is completed, we ask you to set up on-going consultations as you need them. This allows you the time necessary take action on many of the marketing tasks suggested in the training.
2. How long is the licensing term? 
The term of use is for three years. After three years, you have the choice to renew.
3. Is there a charge for the on-going support (for three years)?
Absolutely not! This is included in your fee.
If you choose our "live" video training option, we suggest you spend an entire month with us…via video, learning the materials and the process.
Most choose to have their training once a week, others want to batch it in closer increments. That is up to you.
We also offer an intensive private in-person training option. Discover all the details below about our etiquette training options.

Whatever speed you choose, video or in-person, the support is still on-going.
Starting a business is exhilarating and ambitious but there will be days when you will not have a clue what to do.
That is when you call us. And I love it when you do.
Here are the types of questions we have been asked over the years:
Can you help me with the name of my business?
Do you like logo #1, 2 or 3?
Would you be able to review the copy on my new website?
Do you have a resource for a website developer? Who should I choose?
How do I teach a table manners course over a Zoom call?
What is going to happen to the "handshake"?
Can you still be engaging over a Zoom call?
Which online video service provider do you use?
How is teaching a Boy Scout troop different than a Girl Scout troop?
A parent in Germany wants me to teach their children over a Zoom call. Help!
How much can I charge a school that wants me to teach 6 sessions after school?
Can you take a look at a proposal that I wrote for a private instruction?
Would you be able to set a time to talk about an article I am writing for my community?
Can you take a look at new marketing piece that I created?
The parents want to attend the private instruction. Is this something you recommend?
If I move, may I teach in my new location?
How do I get local publicity?
Would you be available to collaborate on a book/program?
Would you be available to do a Facebook live with me?
I could go on and on! All of the above is taught in our trainings but sometimes a review or validation is needed.
We understand. Our training is intense. The materials you receive are vast.
I am here to help you. We have been in business for 20 years. I have heard it all!
Recently, I signed-up to learn a new skill with a company. This was a software company that said they offered "support".
Now days, when a company says they offer "support", you must ask questions. One question that you need to ask is, "what type of support".
Does support mean, asking a question in the box at the top right that says, "help"?
Does it mean a chat box?
Does it mean asking an "assistant" that needs to get back to you in a week?
When a company offers "support" does that mean by email only? How frustrating is this one!
You choose the type of support you want from us. It is always a "human" response. Your questions are addressed to me. I answer them directly.
You may:
Pick up the phone and call
Text me
Schedule a time to speak with me personally
Email
Direct message me on Instagram or Facebook
What'sApp
WeChat
The choice is yours. We encourage and expect you to ask us for help.
It is our pleasure.
Here is a FREE Guide to Help YOU Start a Business Teaching Manners to Children
CLICK THE IMAGE TO GET THE DOWNLOAD RIGHT NOW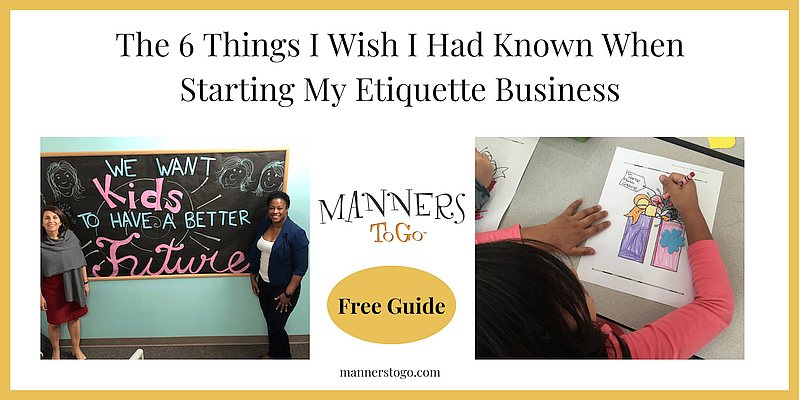 Get to Know Manners To Go™
Most likely, you will want to get to know us. Feel free to call or email us. Click on the links below. We are happy to discuss the details with you.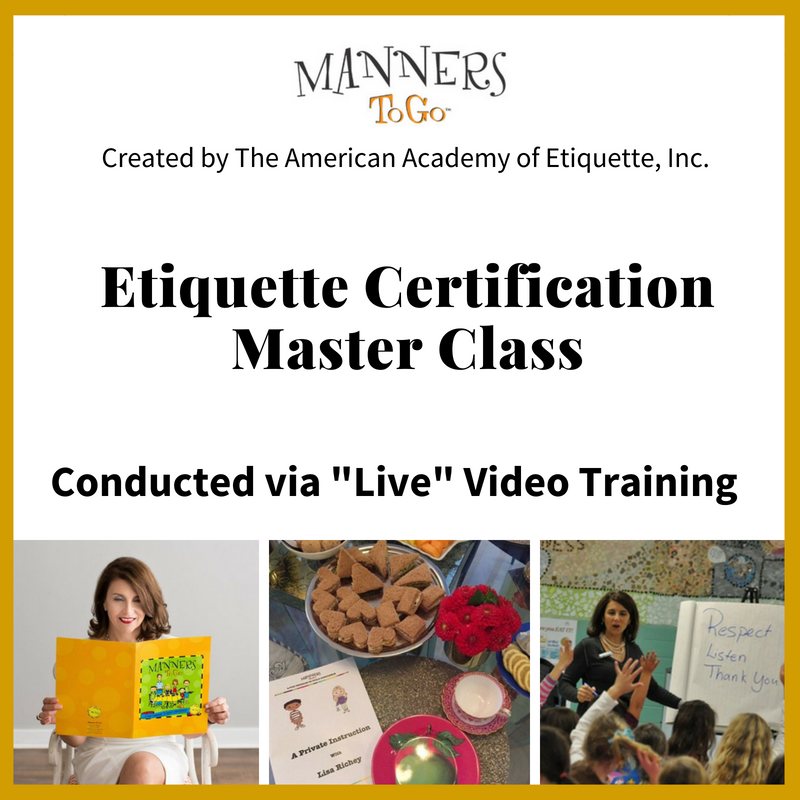 Option #1:
"Live" Video Training
If you are looking to start immediately and save money on travel and time, then this is your best option.You choose the dates of our trainings. Most choose to have their sessions once a week, others twice. This is a "live" and private training. It is NOT self-guided.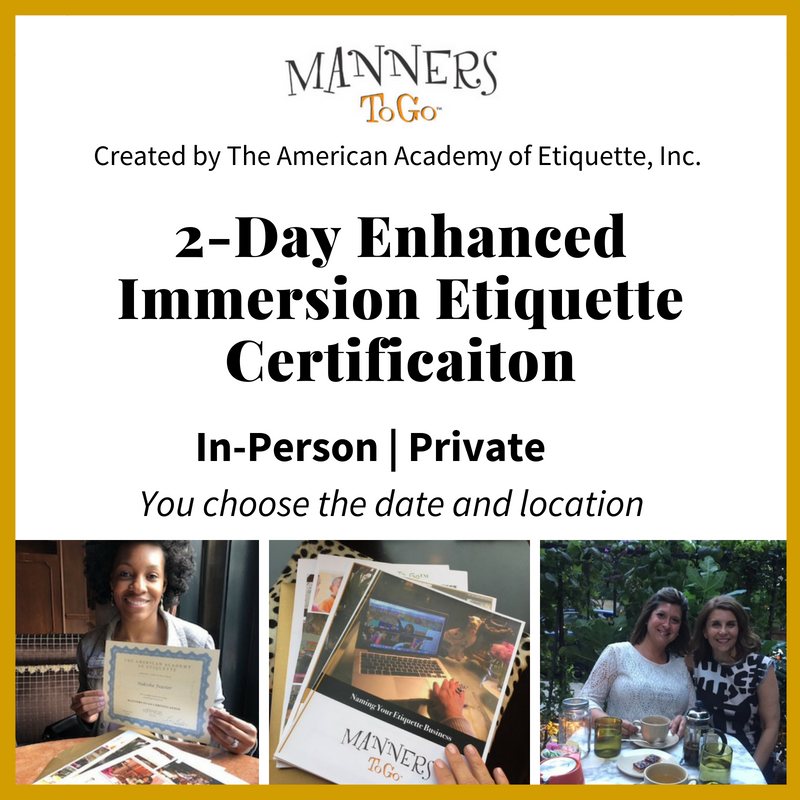 Option #2:
Two-Day In-Person
PRIVATE Training. That's right, we meet in person, the two of us and our focus is completely on your business. Click the image above or follow the button below to learn more and to see a list of cities available for your training.

Receive the curriculum and book your training dates
Upon payment, you receive the curriculum. Next, we will send an email asking you to schedule your first training date.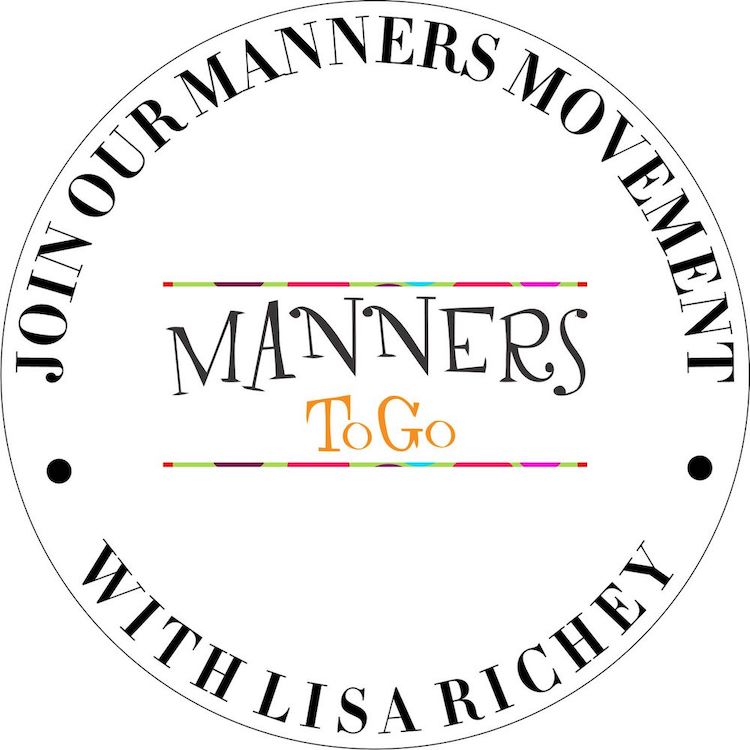 Join the
Manners To Go™ movement with Lisa Richey.